Marble Altar Design for Church Details:
Our marble altar design for church is very gorgeous and exquisite and can be placed in any contemporary Catholic church style. Our factory will use high-quality natural marble materials to make this altar. The countertops and marble columns of this altar will be made of high-quality beige materials. And the column is the classic Roman Coslin column.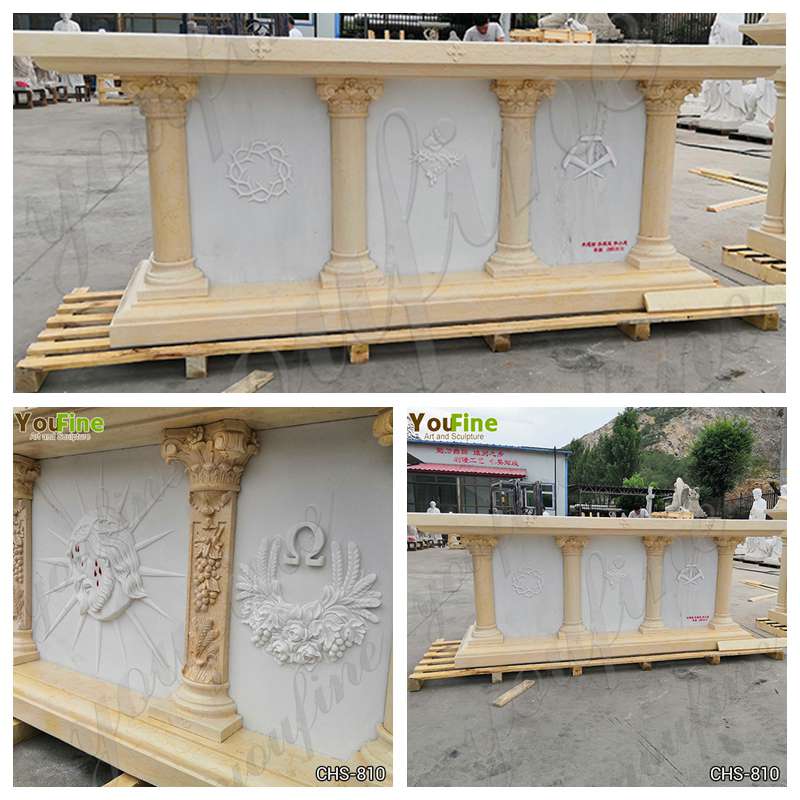 Accept Custom Service:
You Fine not only use high-quality natural marble to make this altar. The decoration on the surface of the marble altar design for church will be carefully carved by our master. These are all classic symbols in Catholicism. Of course, we are a factory and accept custom designs. These symbols can be carved for you according to your needs. And we can also carve on the altar.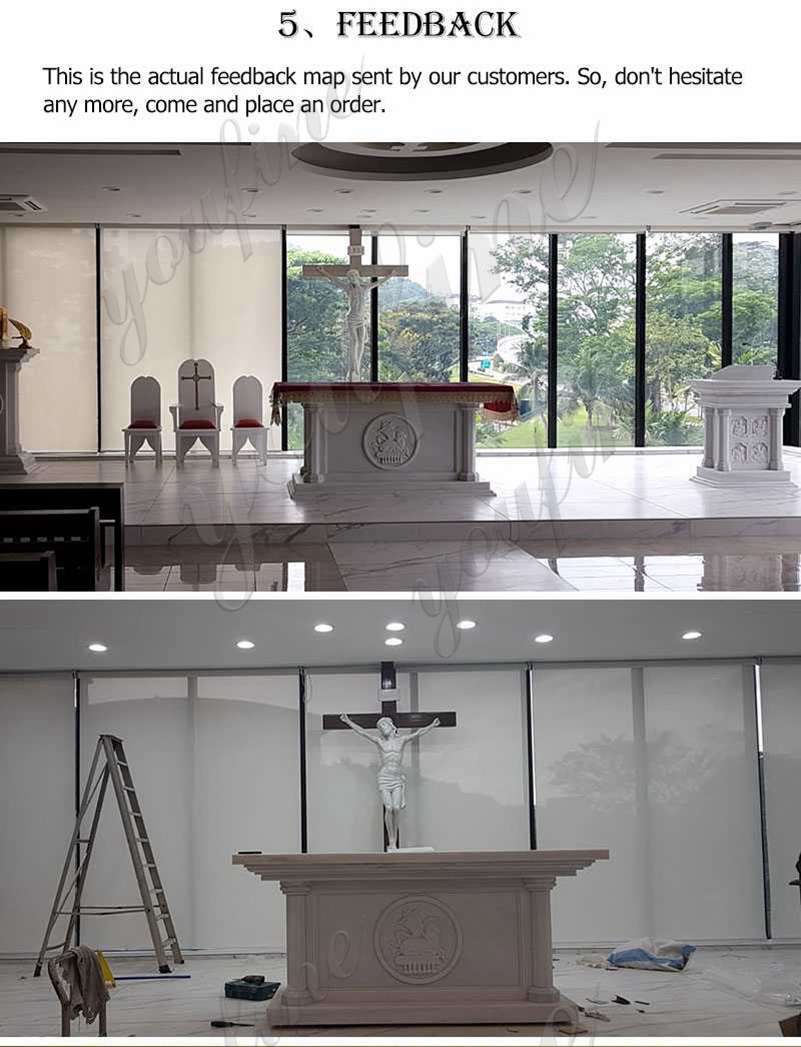 Offer Client One-Stop Service:
You Fine is a professional marble carving factory and export to all over the world all year round. So You Fine can provide you with one-stop service, from production, packaging, delivery, to installation guidance. Our professional sales staff will provide you with detailed instructions and guidance to ensure that you receive the goods safely and install them smoothly.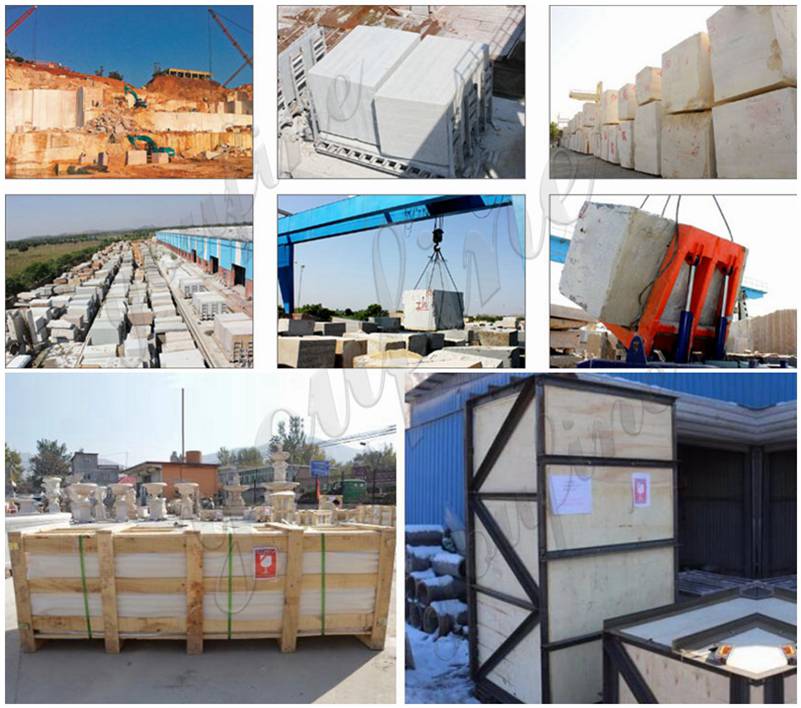 The Role of The Marble Altar:
The marble altar is one of the indispensable decorations in any church. In some church designs, the altar is located at the front of the lobby where worship is held. The altar is generally used in the church to hold grand events. Pastors and choirs are usually located in this area and are usually elevated to become a stand. However, there are also some churches where the altar and lobby area are not architecturally distinguished.
Of course, if you need it, You Fine can also provide you with door-to-door service, you only need to receive your high-quality marble altar design for church at home.
Inquiry send to us ,We'll reply ASAP and keep your information confidential