The marble Virgin Mary statue is a sacred church sculpture. YouFine's artists are respectful during the entire carving process. This is YouFine's greatest sincerity to our customers. We have friendly cooperation with Catholics or Catholic churches around the world, providing them with high-quality marble church supplies, so YouFine has rich experience in undertaking large and small projects.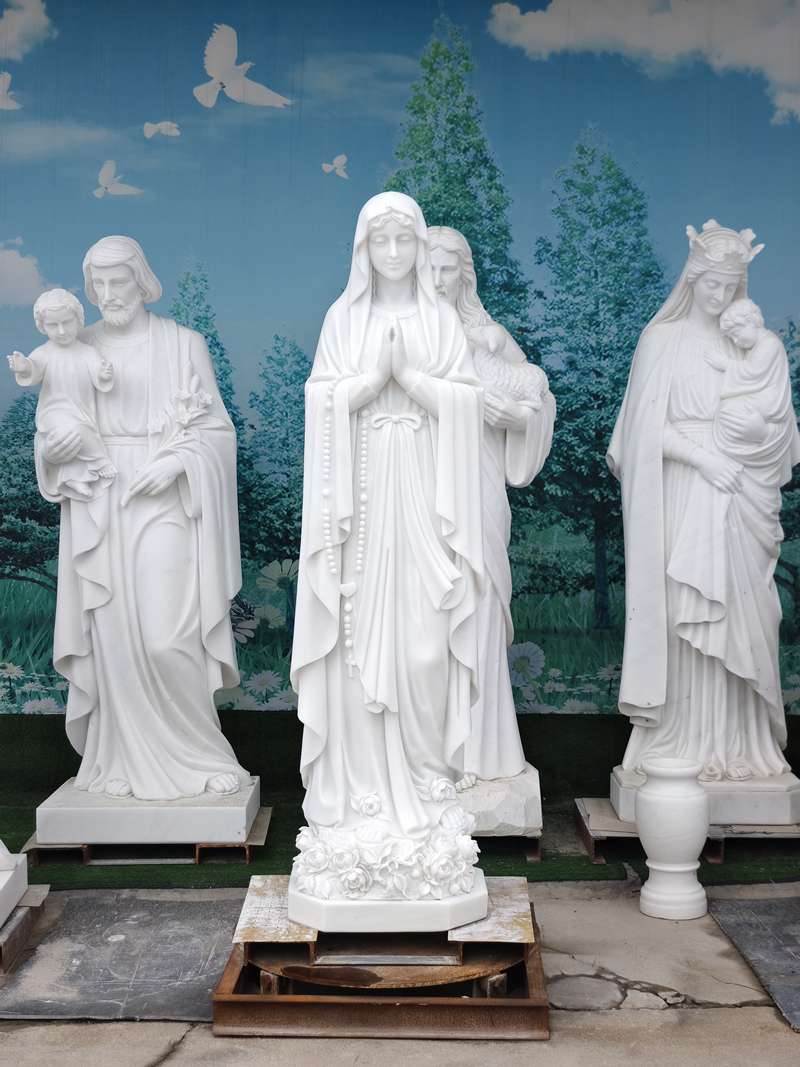 Grade-A Natural Marble Material
Dora, the founder of YouFine, has strict requirements on the raw materials of sculptures, and is committed to providing customers with marble sculptures that could be passed down for generations. Therefore, our team chooses natural high-quality marble for customers.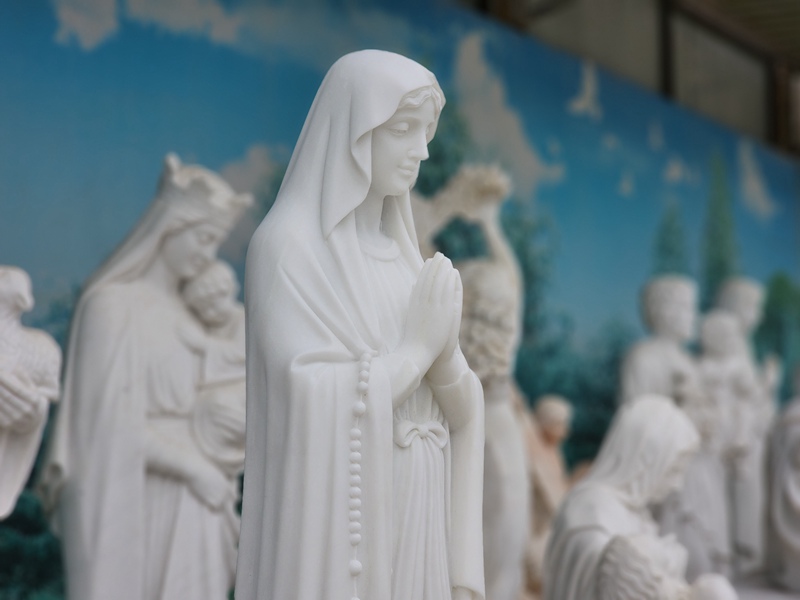 Stunning Carving Technique
We could clearly see that the artist has carefully carved every statue detail. The blooming roses at the feet of the Virgin Mary give the entire statue an elegant, sacred, and peaceful atmosphere. The artist is very serious about every carving and devotes great enthusiasm to it.
Don't worry, if you place an order for a marble Virgin Mary statue on YouFine, professionals would provide you with one-to-one service. They would report the progress to you regularly and provide detailed drawings to help you better understand your sculpture.
Considerate Customized Service
Based on the exquisite carving skills of YouFine artists, they could adjust the marble Virgin Mary statue according to the customers' needs, and everything is based on the customers' needs. Including the color, size and detailed design of the Virgin Mary statue, etc.
The artists have rich experience in carving the Virgin Mary statue. They have expressed a strong interest in sculpture since they were teenagers, and they have worked hard for decades before they could finally grow into excellent sculpture artists.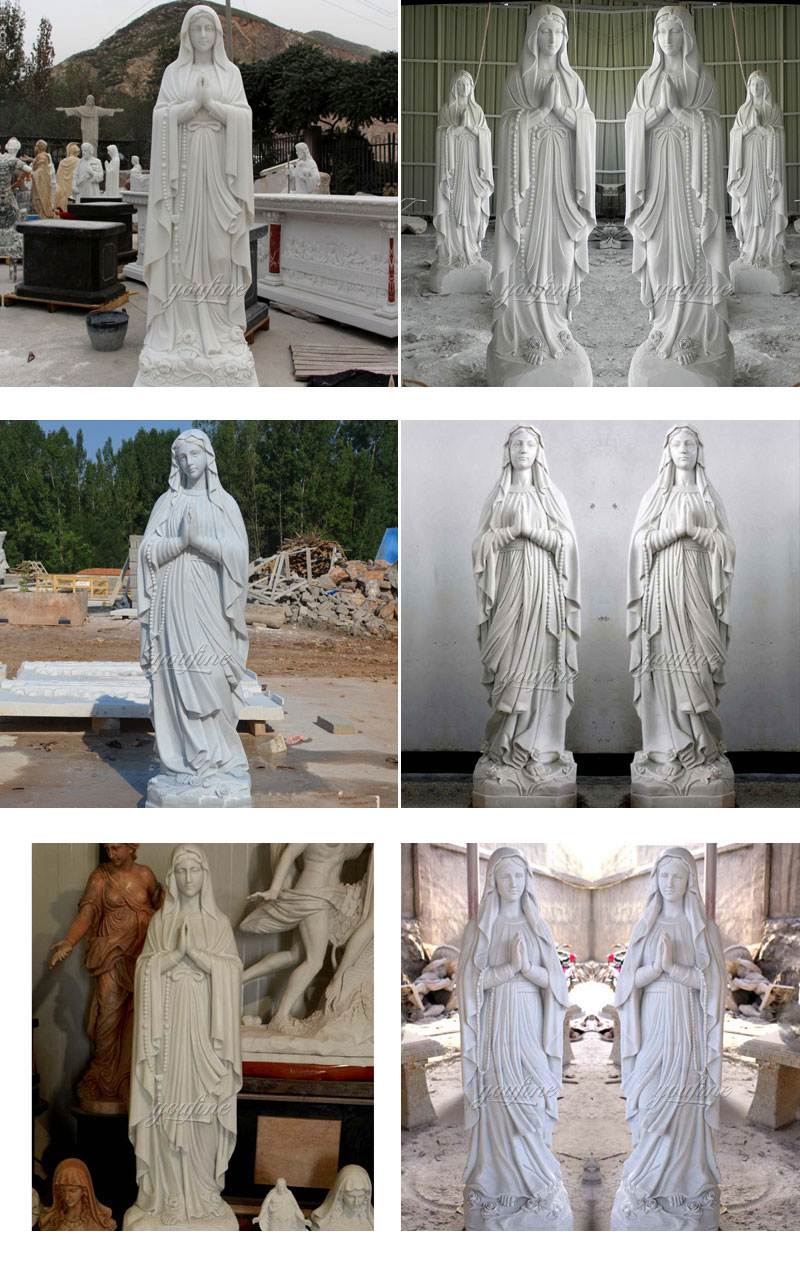 Experienced in Church Sculptures
In addition to the marble Virgin Mary statue, YouFine's artists could carve various sculptures for customers: marble Jesus statues, marble saint statues, marble Holy Family, marble altars, marble pulpits, etc. YouFine would handle any of your needs satisfy.
If you have any questions about marble church sculptures, you could contact YouFine, and there may be unexpected discounts waiting for you!
Inquiry send to us ,We'll reply ASAP and keep your information confidential