1. Fatima with Three Children Marble Statue Detail:
This classic life-size Fatima with three children statue was specially custom made for a church customer in Singapore. At present, this group of marble sculptures has been successfully installed in the local church of our customers. According to the requirements of customers, the sculpture of Our Lady of Fatima has a beautiful crown on her head. The design of this crown is a design selected by our staff for customers according to their requirements. At the same time, there is a beautiful marble base design. The overall collocation of the sculpture is very beautiful and elegant.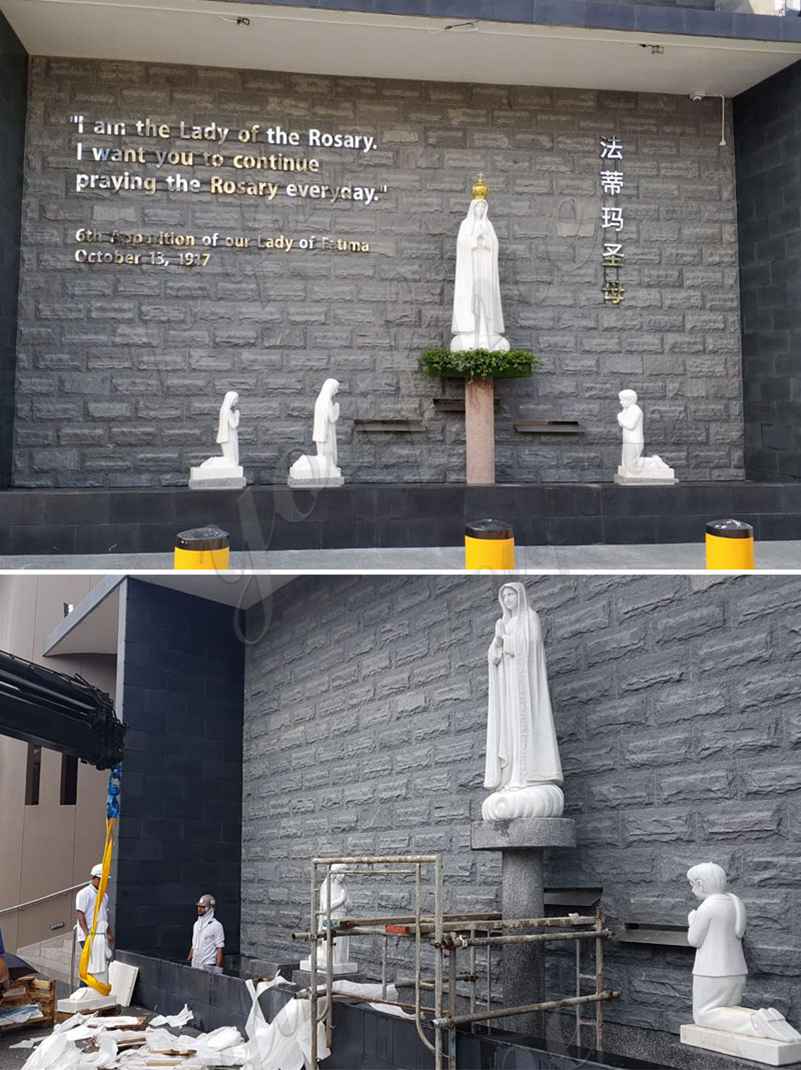 We use high-quality white marble materials to make this group of classic Fatima with three children statues. As we all know, there are many types of white marble materials, so our professional staff will choose the appropriate marble material for our customers according to the customer's needs and budget. Please be assured that our factory will provide customers with the highest quality marble raw materials to ensure the quality of sculptures and sculpt very vivid sculptures.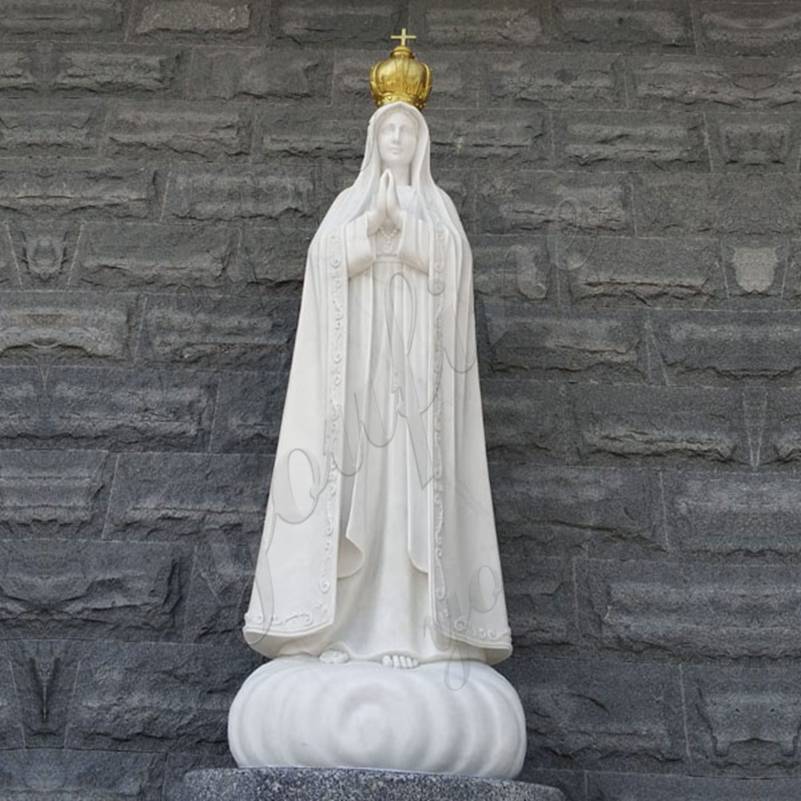 2. Where Could This Sculpture Be Placed?
As we all know, the beautiful religious Fatima with children statue is a beautiful piece of art that could put anywhere you want. Our statues would make beautiful memorials for cemeteries, houses, and gardens. Some of our statues are displayed in churches, public buildings, government buildings, and even private pastures and gardens. The high-quality marble material would make the statue stronger and could be used both internally and externally for many years.
3. Why Choose You Fine Art Sculpture?
You Fine Art Sculpture's products have been successfully exported to Europe, America, Southeast Asia, Oceania, and other regions. We always pursue high-quality products, so we have won high praise from many valued customers. We know that each piece of sculpture is a precious and unique piece of art for our customers.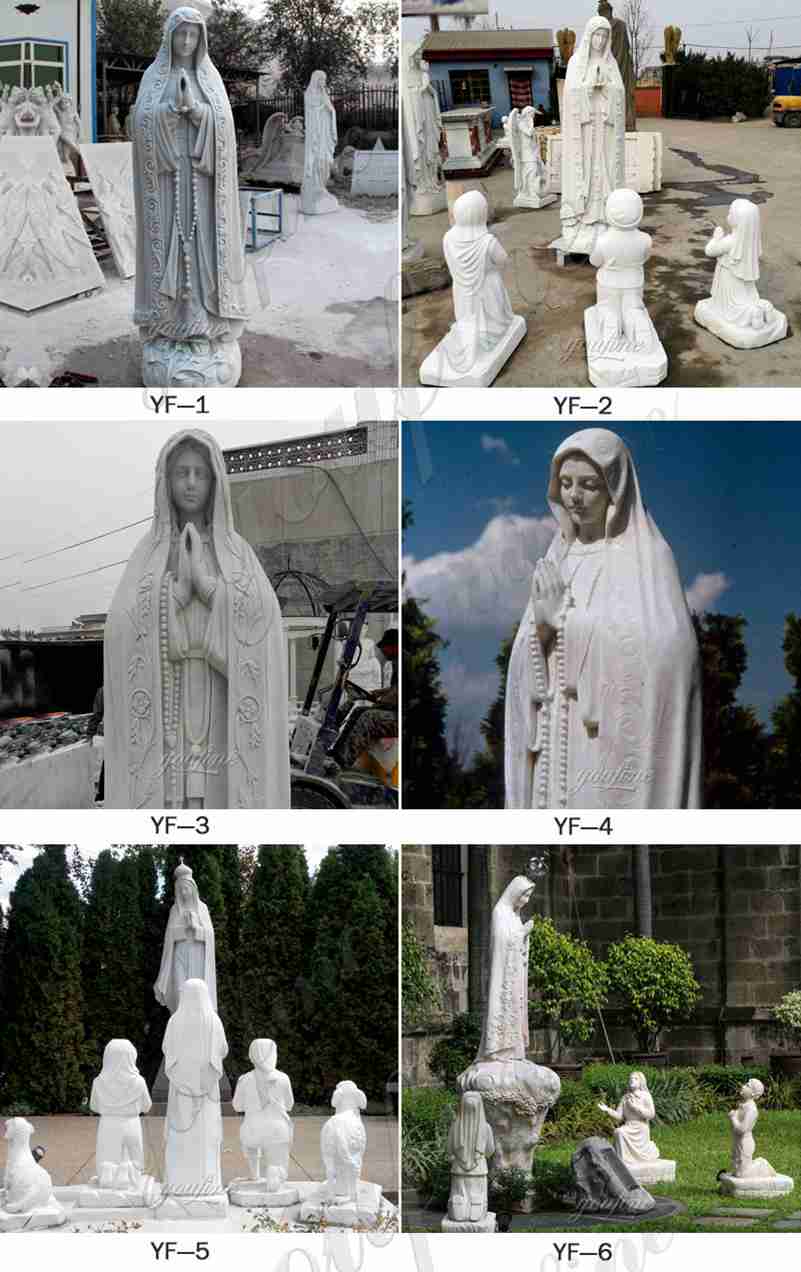 We will always be responsible for new and old customers, because we will try our best to satisfy any customer's needs for sculpture. Our goal is to build long-term relationships with each customer. So you can always contact our professional staff to get the price of our life-size Fatima with three children statue and a series of detailed product information.
Inquiry send to us ,We'll reply ASAP and keep your information confidential