Why Choose Outdoor Religious Marble Statue?
Religious statues in the garden are a lovely addition to any Catholic family. Religious outdoor statues are not only beautiful, but they could greatly encourage people to live a life full of faith and love. Choose from our range of Catholic outdoor statues, such as the Angel Garden Statue, the Virgin Mary Garden Statue, Fatima with three children, or the Jesus Garden Statue. Besides, we have other famous Catholic garden sculptures to choose from. Whatever your gardening style, here at You Fine Art Sculpture you would find a religious garden statue that would look great in your Catholic garden.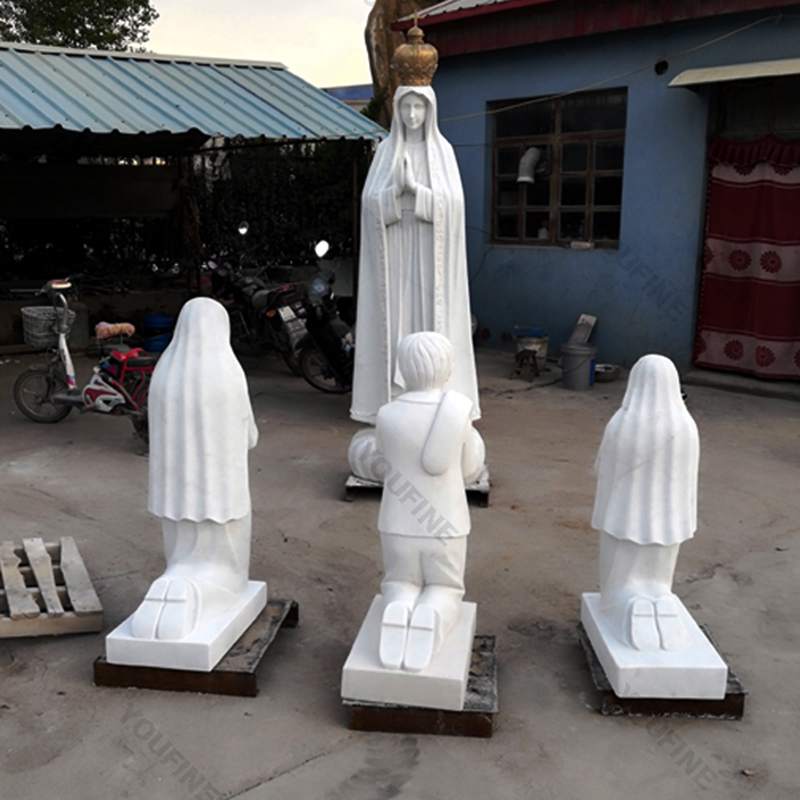 Our Lady of Fatima with Three Children Statues Detail:
Our lady of Fatima with three children statues, a group of marble religious sculptures suitable for placing in any outdoor garden. We use high-quality white marble to make this beautiful group of sculptures. Both our Fatima and these three children are hand carved by our marble masters.
As you could see, this group of Fatima with three children statues are carved with vivid imagination. Both the facial expressions of the characters and their hair are very realistic. In addition, the crown above Our Lady of Fatima is also carefully designed and made by our craftsmen.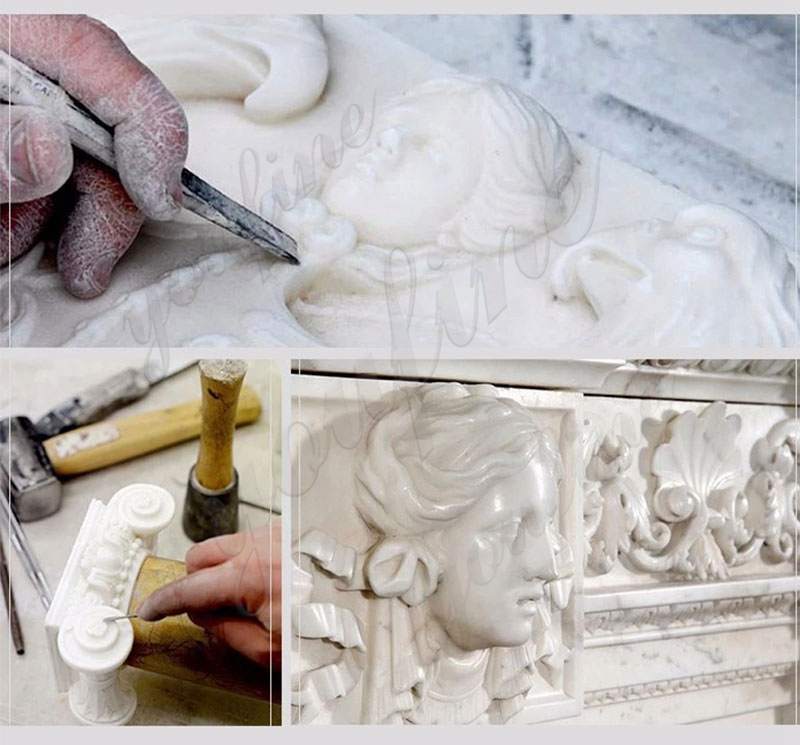 Why Our Lady of Fatima Appear to Three Children?
I saw an article about why Fatima appeared to children, and I am agreed with his opinions. She said Our Lady looks for a childlike heart because she knows their innocence will accept her and her son. They were unpretentious and could entrust her with important information.
They accepted what she said, and would not twist or contort it with their own willfulness because they have no willfulness. When an important task is completed, the child performs the task cautiously and quickly, rather than handing it over to the to-do list. A childlike heart is open, simple, caring and trustworthy. Children are sincere.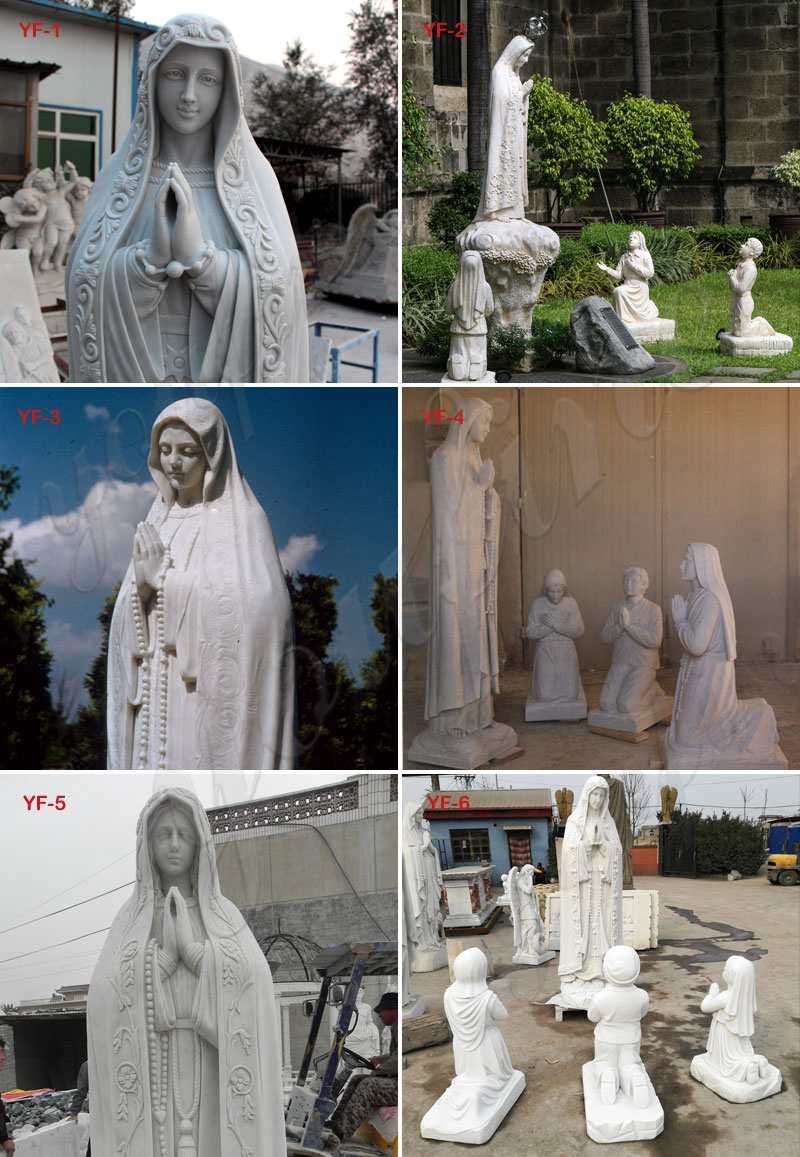 We could make regular size or make it to your size requirement. If you have other questions about this Fatima with three children marble staute, please feel free to contact us, we would give you some discount if you contact us today.
Inquiry send to us ,We'll reply ASAP and keep your information confidential