This Hand Carved Church Marble Altar Table is suitable to put any Catholic church or family. The height of this marble altar is 100 cm. If you need different sizes of altar table, we could also customize for you. Our series design of church altar is very suitable in line with modern church decoration. If you need a relic, please tell us the design size you need.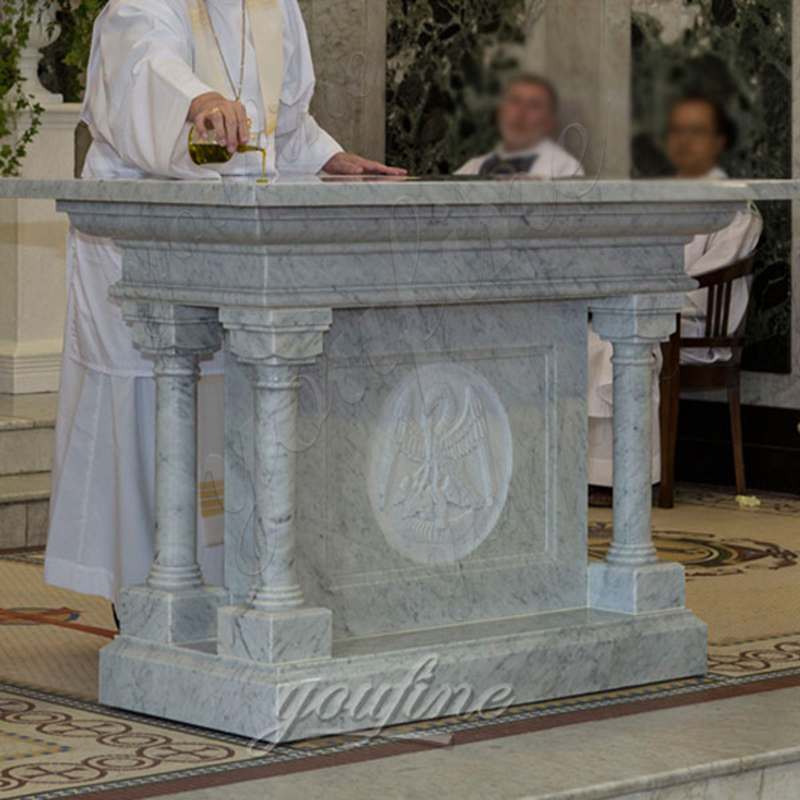 Simple design with four pillars, some patterns could be engraved in the middle of this Hand Carved Church Marble Altar Table. We could engrave your own patterns and designs according to your design needs. Our marble altars are all made of sturdy marble blocks, hand carved with fine marble materials and polished to give them a unique sheen.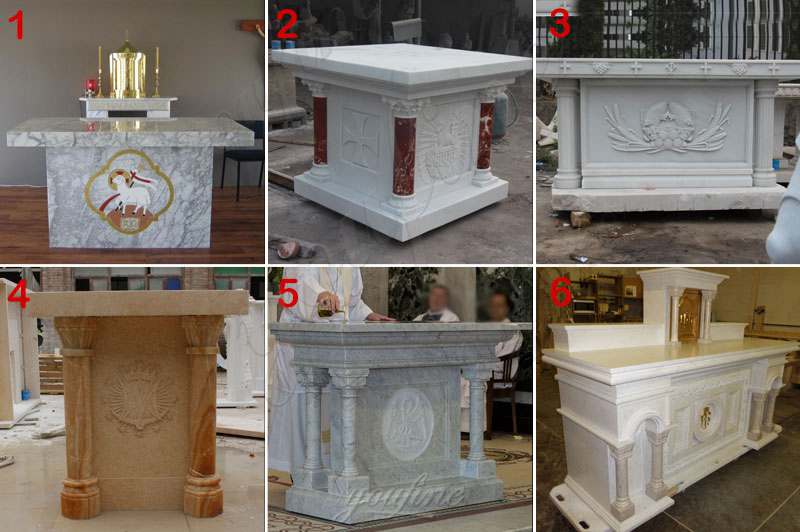 In religion, relics are usually composed of the remains of saints or the personal influence of saints or respected people to protect others as tangible commemorations. Relics are important aspects of some forms of Buddhism, Christianity, Hinduism, Islam, Shamanism and many other religions. The relics originate from the Latin reliquiae, meaning "remains", a form of Latin verbs that are "leave behind, or abandon." The reliquary is a holy place for one or more religious religious relics.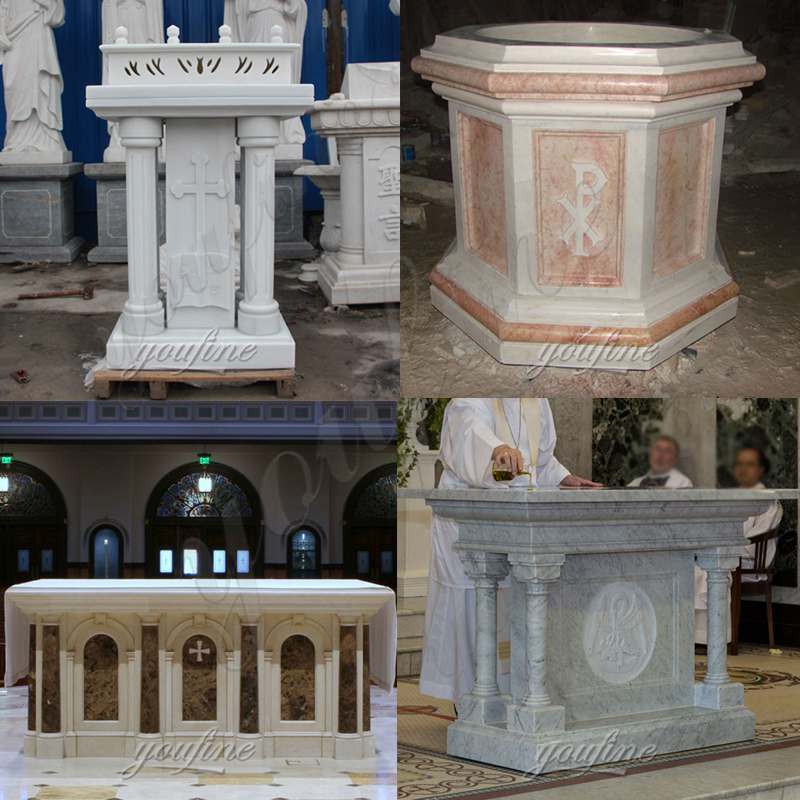 The Advantage of You Fine Art Sculpture:
Our expertise in the production and creation of handicrafts helps us meet the artistic requirements of our many customers in the international market, and we could also provide professional customized services to our customers. We are able to provide our customers with more than expected sculpture products in the best way and service to satisfy the artistic lovers' love of sculpture products.
It you are finding a Hand Carved Church Marble Altar Table, our company is your best choice! You Fine Art Sculpture is a professional manufacturer and exporter of various marble religious figure statues and church decorations. We specialize in the study of church figures and decorations, and our marble designers and sculptors are able to grasp the details perfectly.
Inquiry send to us ,We'll reply ASAP and keep your information confidential