Description of Our Lady of Lourdes Statue:
YouFine Our Lady of Lourdes statue wears a white robe. And our statue is very beautiful, and the overall shape is very elegant. Moreover, the skirt under the Virgin is also decorated with vivid roses. When this sculpture appears in your garden, everyone would be very happy.
Exquisite Carving Craft:
The artists of YouFine are very good at Our Lady of Lourdes statue. Moreover, they have learned this technology since childhood. Therefore, they could sculpt the expressions and details of the sculpture very realistically. Especially they used deep carving techniques, and all the decorations are three-dimensional. When you actually see the statue of Our Lady of Lourdes, you would be very moved.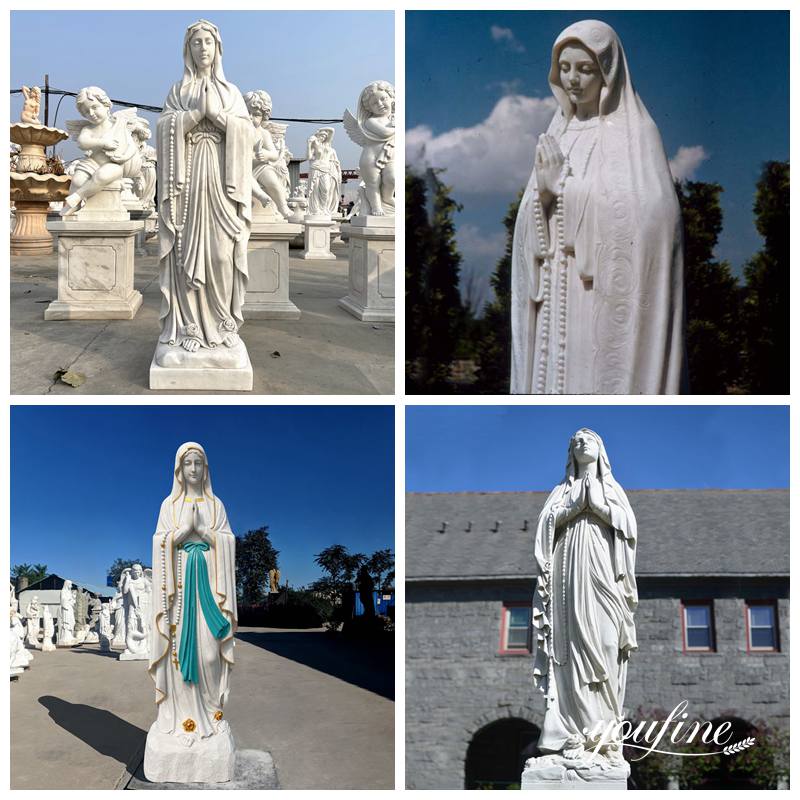 Excellent Designer:
YouFine is a sculpture exporter with 39 years of experience. We often transport Our Lady of Lourdes statue all over the world. Moreover, our designer visited many Catholic churches in the world. They are very familiar with the appearance and characteristics of the Virgin in each place. Therefore, YouFine's customers are very satisfied with our sculptures, especially the British customers. When our designers visited the local church leaders, they called us the most serious export factory of Catholic figure sculptures.
Many High-Quality Marbles:
YouFine is located in Quyang, Hebei, China, a famous sculpture town. It has 3000 years of sculpture history. Therefore, we have a strong cultural heritage of sculpture. And, for decades, we have established a stable source of marble raw materials. Especially our artists always insist on carving Our Lady of Lourdes statue with high-quality marble. There is no doubt that YouFine sculptures of the Virgin are of high quality and finely carved.
And we have a variety of marble raw materials. For example, we have Guangxi white, Sichuan white, Hunan white, and of course, we also have imported Carrara stone. You could customize any shape of the Virgin you want. YouFine not only meets your needs in raw materials but also provides you with beautiful carvings.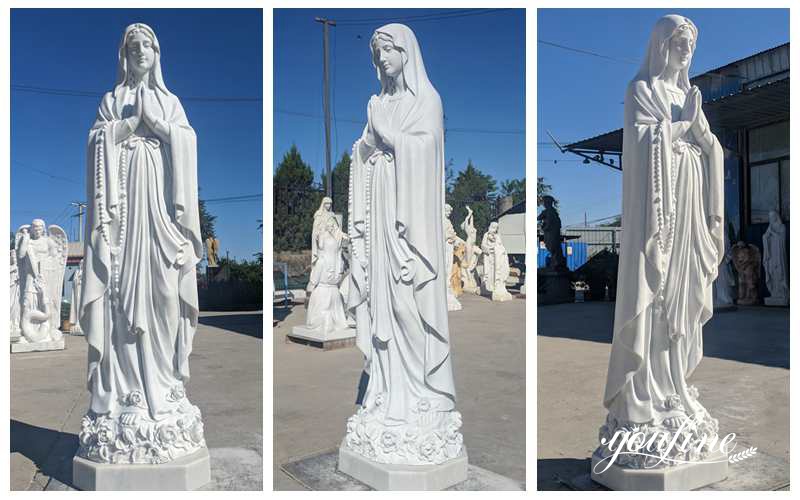 There is no doubt that the YouFine factory guarantees that you would get the perfect marble Our Lady of Lourdes statue. You could contact us immediately, we would be your best choice.
Inquiry send to us ,We'll reply ASAP and keep your information confidential