Colored Painted Our Lady of Lourdes Statue Details:
Very beautiful and elegant colored painted marble Our Lady of Lourdes statue, this is the latest church sculpture completely carved and painted in our factory. The sculpture is very elegant and lifelike. And our factory will use pure natural marble stone to carve all the catholic statues, not other mixed cast stone or resin materials. Therefore, the use of solid natural marble can ensure that the sculpture can be used outdoors or indoors for many years without any quality problems.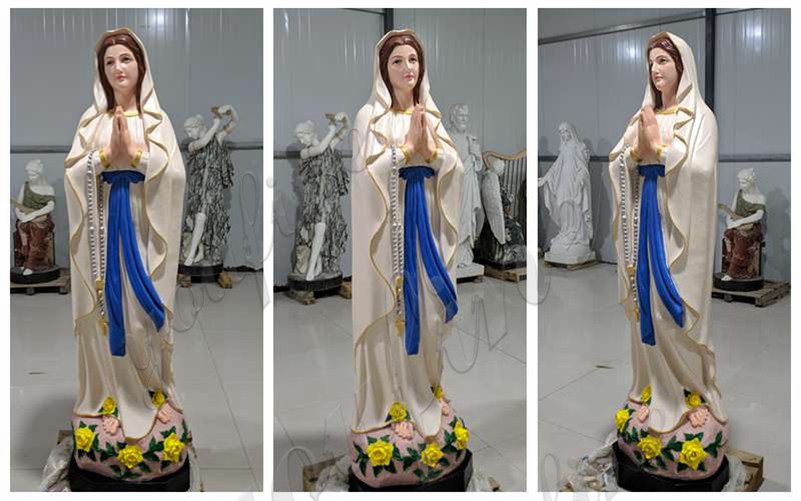 This is a marble Our Lady of Lourdes statue specially customized for a church client. He wants to donate it to a local church. The client told our staff that he thought it was a bit monotonous to only use white marble to make this Lourdes sculpture. He wanted the effect of a painting to make the Our Lady of Lourdes look more kindly and elegant. Therefore, our professional master painted this sculpture according to the customer's requirements.
How to Color this Our Lady of Lourdes Statue?
Of course, painting and coloring require our master to be professional enough. Our factory has a professional coloring master who performs color mixing and coloring according to our customers' requirements. Our professional master finally expressed the facial expression of Lourdes very well.
At the same time, our factory will use high-quality raw materials to ensure the color is lasting and more realistic and natural so that this elegant colored painted marble Lourdes statue could be used for hundreds of years. And it could become a work of art passed down from generation to generation.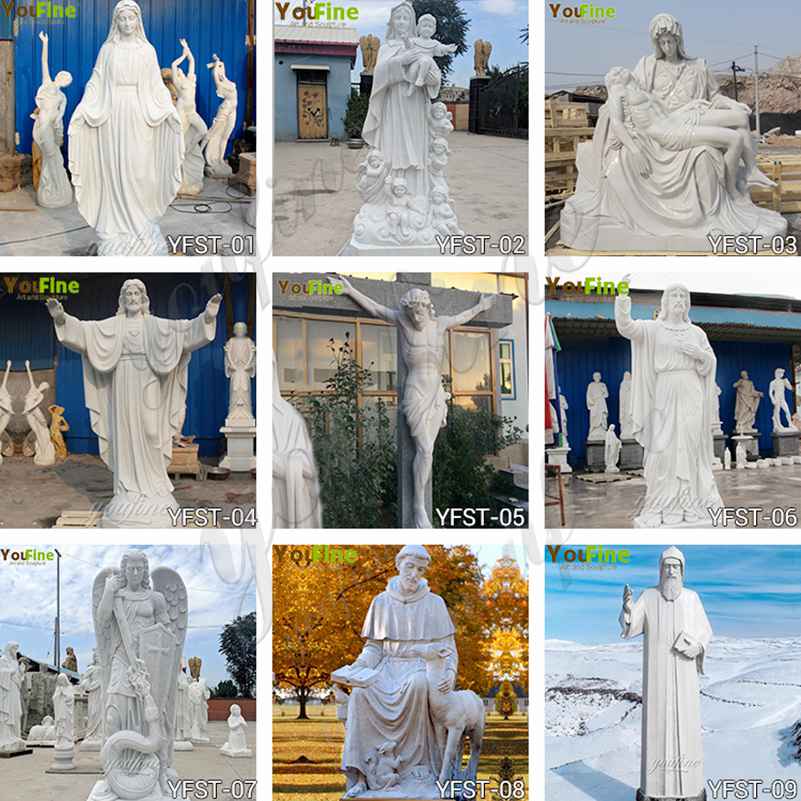 You Fine Marble Carving Factory is a professional manufacturer of Catholic marble sculptures. Our marble Our Lady of Lourdes statue is sold by our factory direct. And the price must be the most favorable, so please don't hesitate to contact us immediately for detailed information, we will give you a discount today.
Inquiry send to us ,We'll reply ASAP and keep your information confidential