This Hand Carved Jesus Crucifixion Marble Statue depicts the scene of Jesus being crucified, with Jesus' hands and feet nailed to it. You could see that "INRI" is marked on the top of the cross. It means: "Jesus, Nazarene, the Jewish king" (Latin: IESVS NAZARENVS REX IVDAEORVM), a phrase in the 19th chapter of John 19 , often abbreviated as INRI.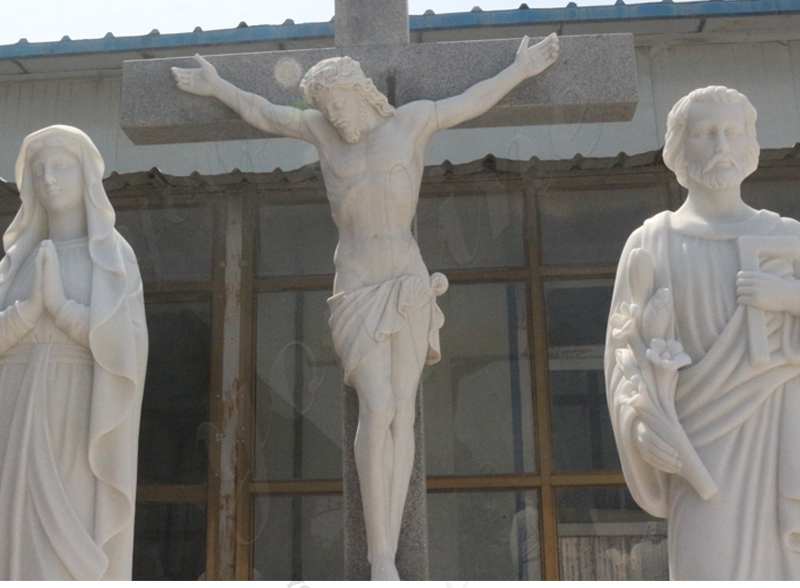 Our sculpture Hand Carved Jesus Crucifixion Marble Statue also includes his mother the Virgin Mary and his father St. Joseph. Of course you could choose to buy our combination sculpture, or you could buy the sculpture of Jesus Crucifixion Marble Statue alone, or the sculpture of the Virgin and St. Joseph alone. Our religious figures statues are all made of high-quality marble raw materials to ensure the quality of the products, so you could buy them with confidence.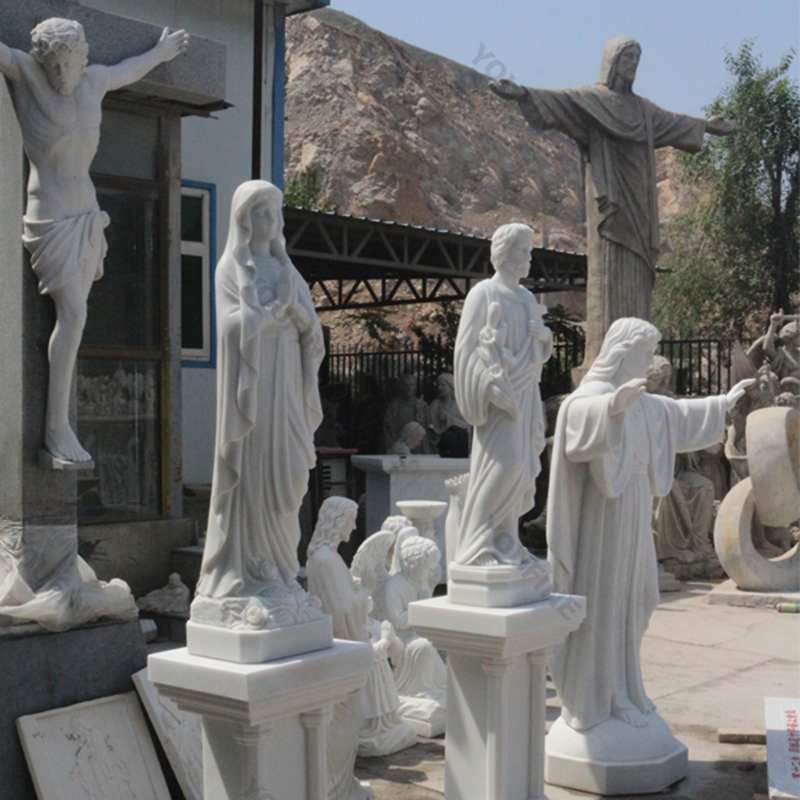 Do you know, after the crucifixion of Jesus Christ, Joseph of Arimathea asked Pilate for the body of Jesus. Joseph was allowed to bury Jesus, so he brought linen, wrapped his body, placed Jesus in the tomb, and rolled a large stone at the entrance. Jesus stayed in the grave for three days. After the Sabbath, Mary Magdalene, Mary (the mother of Jesus) and Salome prepared spices to smear the body of Jesus. When they reached the grave, the stone had already rolled away!
They entered the grave and the angel said, "Don't panic… you are looking for the crucified Jesus of Nazareth. He has been resurrected! He is not here. Seeing where they placed him. But go, Tell his disciples and Peter, "He entered Galilee before you. There you will see him as he told you" (Mark 16:6-7).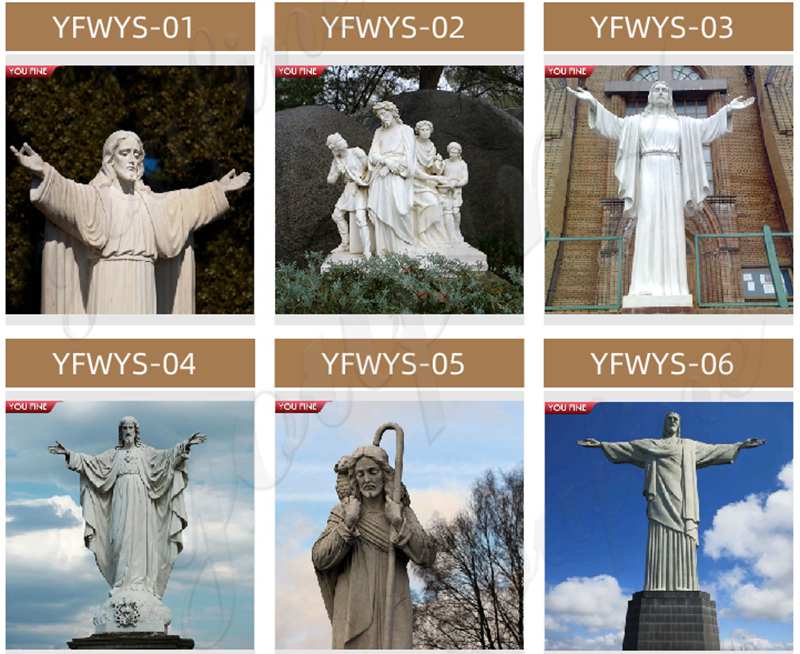 Religious statues and figurines are wonderful visual reminders of faith and beauty. These holy reminders of the Catholic faith will add inspiration to any indoor and outdoor decoration. Our Hand Carved Jesus Crucifixion Marble Statue provides a great gift idea for churches, families or any environment.
Inquiry send to us ,We'll reply ASAP and keep your information confidential