Life Size Jesus Marble Statue Details:
The life-size Jesus marble statue is the latest Catholic statue carved in our factory.  The overall height of the statue is about 170 cm, with a base. This is a custom-made statue for one of our American church clients. His local church needs renovation. So some Catholic statues are needed to decorate the interior and exterior of the church. Then this Jesus statue is one of them.
Select Natural Marble Stone:
You Fine would use high-quality natural white marble to make this life-size Jesus marble statue. We are very strict with the selection and use of materials, because we clearly know that religious statues are very sacred. Therefore, You Fine would use high-quality Grade A materials to make all Catholic statues to ensure the quality and detail of the sculptures.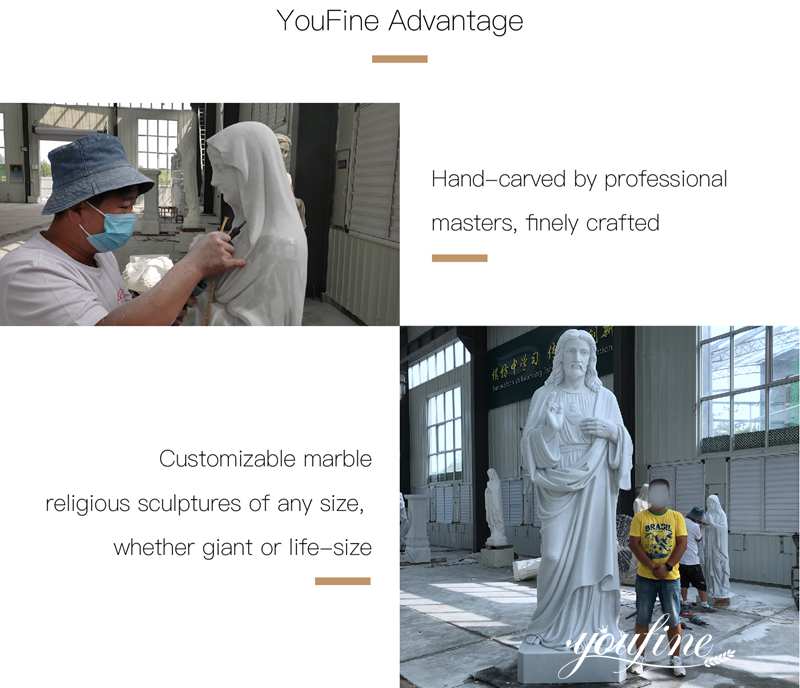 Professional Artist Carving:
YouFine is a factory specializing in the production of Catholic statues, with more than 39 years of experience in carving and exporting. We have a talented carving artist who is very good at making Catholic statues. At the same time, he is a devout Catholic believer. Therefore, he has in-depth research on Catholic figures, and the details of the Jesus marble statue carved by him are more prominent and sacred.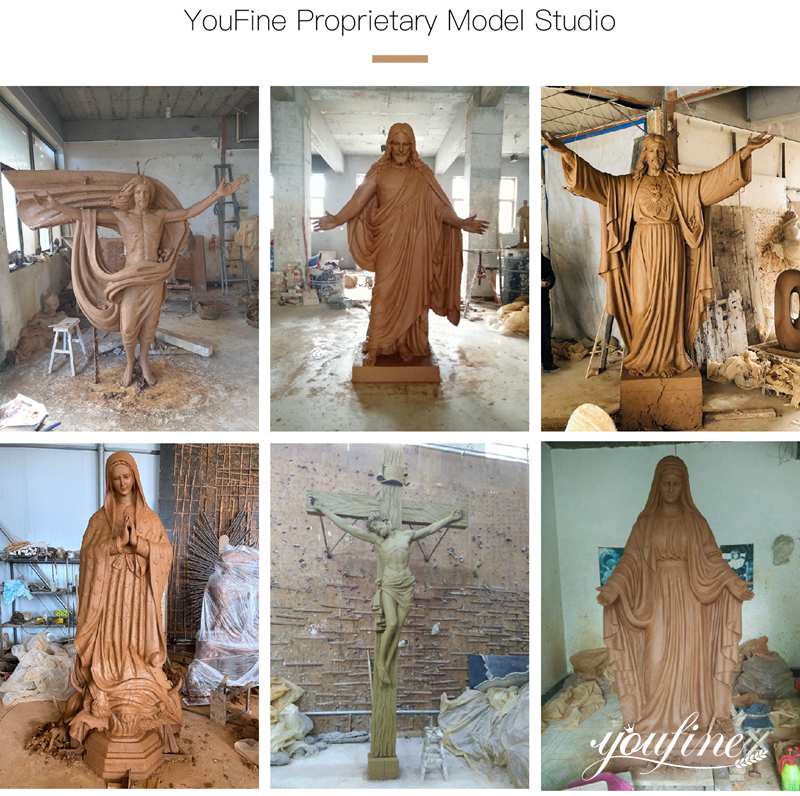 Application Places:
Catholic religious statues are wonderful visual reminders of faith and beauty. Whether placing this life-size Jesus marble statue in an outdoor garden or a church, these sacred reminders of the Catholic faith would add inspiration to any interior or exterior decoration. Of course, our collection of religious statues and sculptures provides a great gift idea for churches, families, or any environment.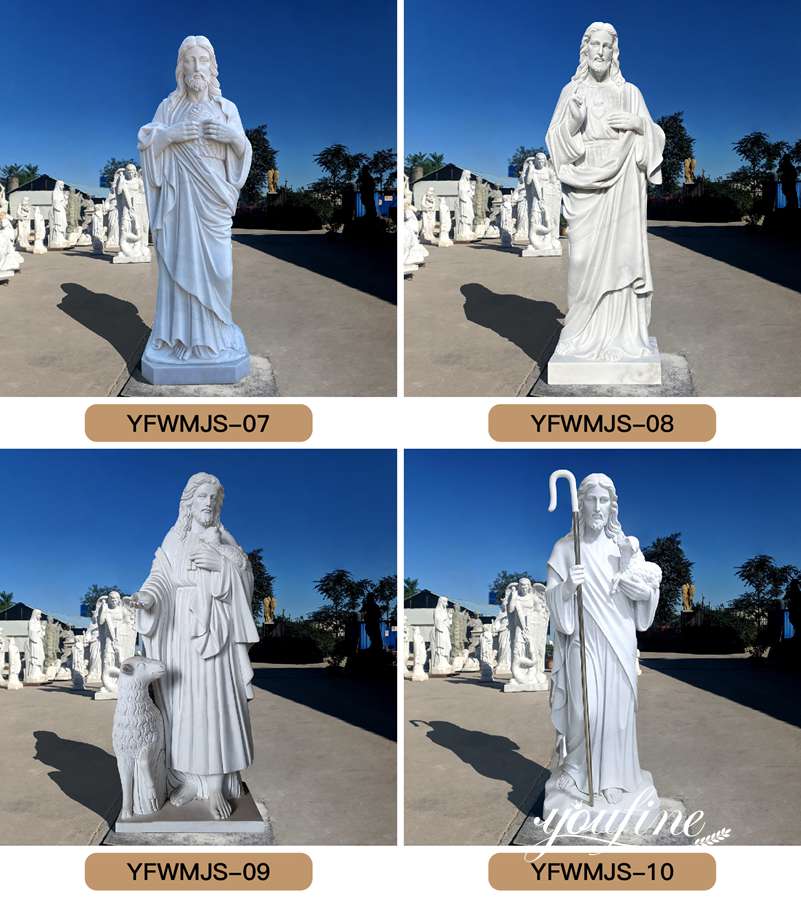 As well as, YouFine's sales staff have fully researched and learned Catholic knowledge, so our professional sales staff could provide you with professional services. If you have any needs about Catholic marble statues, please feel free to contact YouFine. We would serve you at any time.
Inquiry send to us ,We'll reply ASAP and keep your information confidential