This marble Jesus is carefully carved by YouFine's artists using high-quality natural marble. Jesus holds a docile lamb in his arms, with one hand half clenched on his chest. It not only shows Jesus' tenderness and compassion, but also shows Jesus' sense of strength as a good shepherd. White marble makes the whole statue more sacred, suitable for any church or home decoration.
Superb Carving Technique
The artist responsible for carving the marble Jesus has rich carving experience and has precise control over the proportions of the human body and the application of the face. As the good shepherd, Jesus knew the flock and gave his life for them. The figure of the shepherd brings together several aspects of Jesus' identity.
Therefore, the artists, who are also Catholics, have a respectful heart in the process of carving, and every knife is full of respect for Jesus.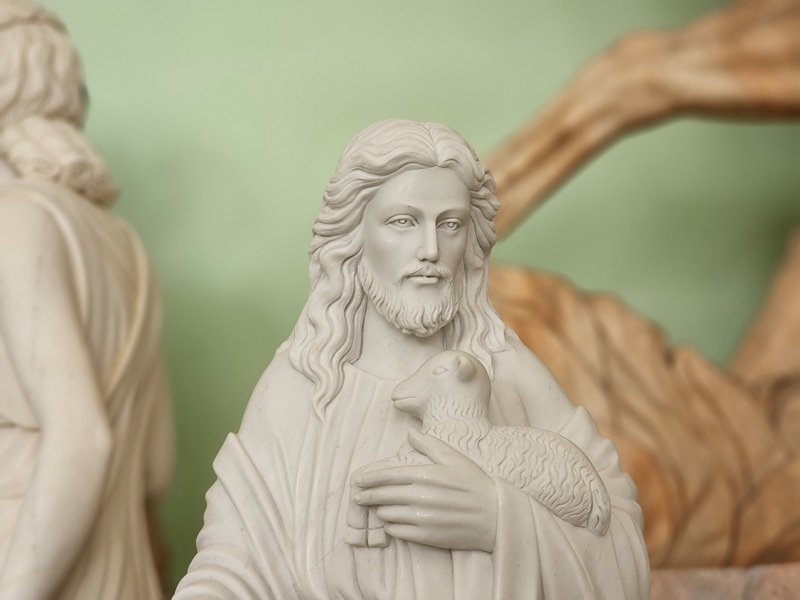 Grade-A Marble Material
The leader of YouFine is very strict in the selection of materials for sculptures, and personally selects materials in the marble quarry every day. Therefore, the marble Jesus statues we provide to customers have a very high quality guarantee and could be preserved for hundreds of years.
YouFine—A Professional Factory
YouFine has 40 years of carving experience and international trade experience, so it has provided different styles of marble Jesus statues for churches and individuals in different countries. During this period, we have accumulated many repeat customers, which is also a testament to the quality of YouFine's sculptures.
YouFine has a considerate customization service. Professionals could recommend suitable sizes and marble materials for you. For more information, please feel free to contact YouFine.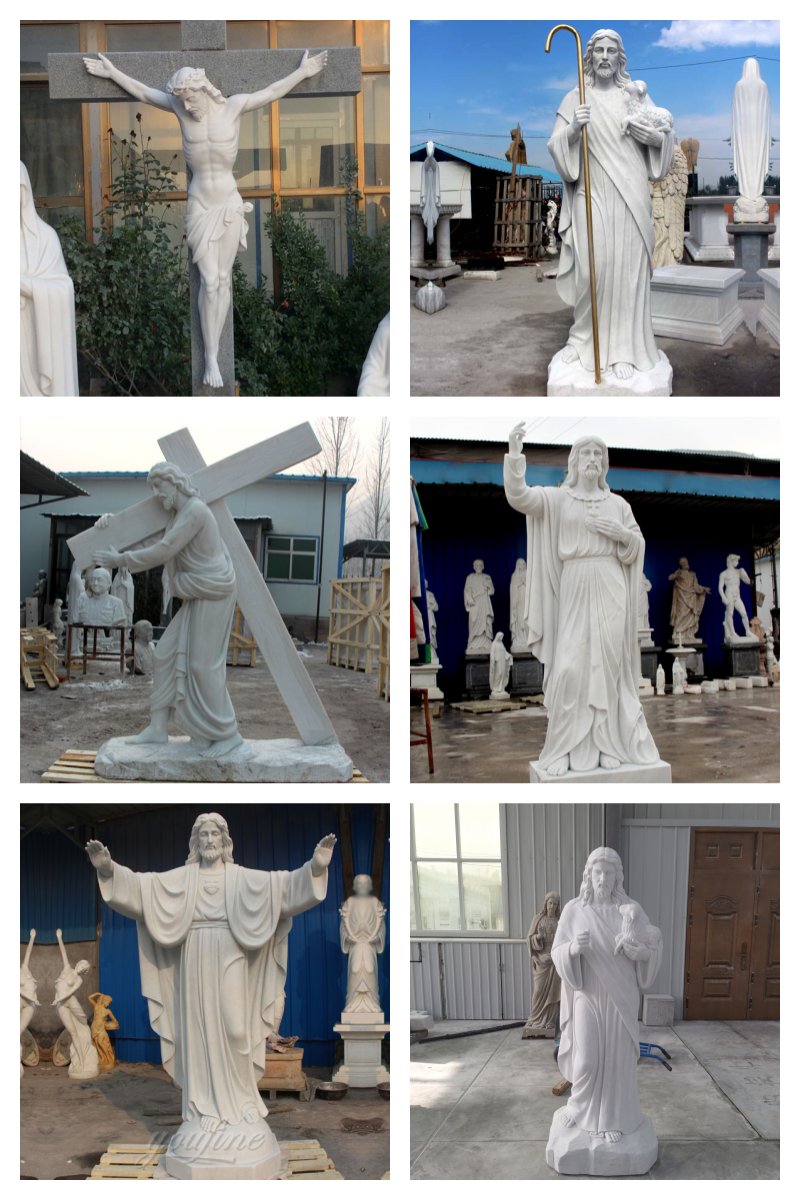 In addition to marble statues, YouFine also provides various religious sculptures: marble pulpit, marble altar, marble baptistery and so on. Please contact YouFine for more catalog and price information.
Inquiry send to us ,We'll reply ASAP and keep your information confidential