This large holy family statue includes Virgin Mary, Joseph, and baby Jesus and is a classical religious statue for catholic churches. Usually, the holy family is regarded as an example of the best family. In the middle of Mary and Joseph, the baby Jesus is standing on a chair and holds a large cross in his hands. Mary and Joseph stand close to the baby Jesus and look at him with a kind facial expression. Every detail of the statue has been finished by professional carving masters and the statue would be a good religious decoration.
The raw material of this catholic holy family is A-grade raw material. Sculptures made of high-quality material would be durable and beautiful. For natural marbles, they are a gift from nature and the natural pattern on the surface of stone would be natural decorations for our sculptures. Besides, compared with compound marble material, natural marble is harder and could last for at least 30 years outdoor.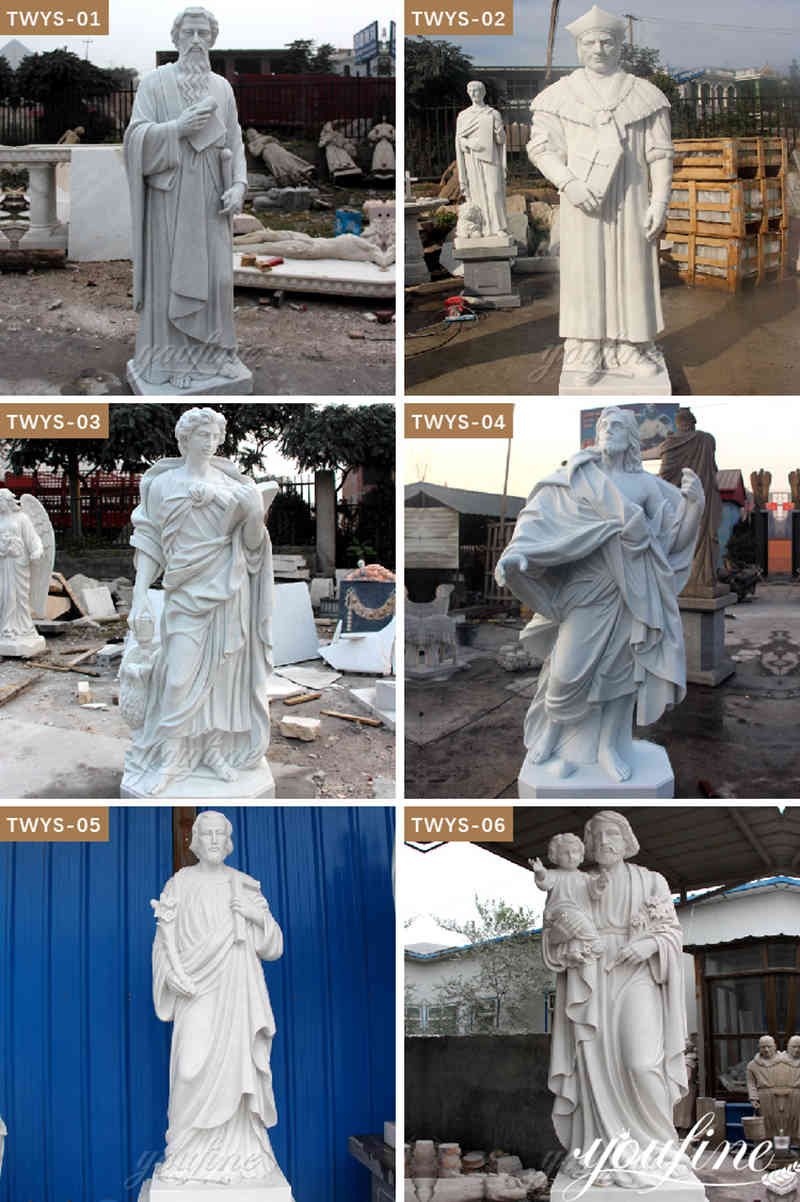 The YouFine factory has been engaged in sculpture manufacture for almost 40 years and has provided individual customizing services for more than 10 years. There are many exquisite sculpture designs created by our talented designers. You could choose sculptures from our existing designs or customize a unique statue according to your personal preference. It is available to make some changes to existing designs or design a sculpture on your own. We have a professional team that focuses on sculpture customization and could make satisfying sculptures for you.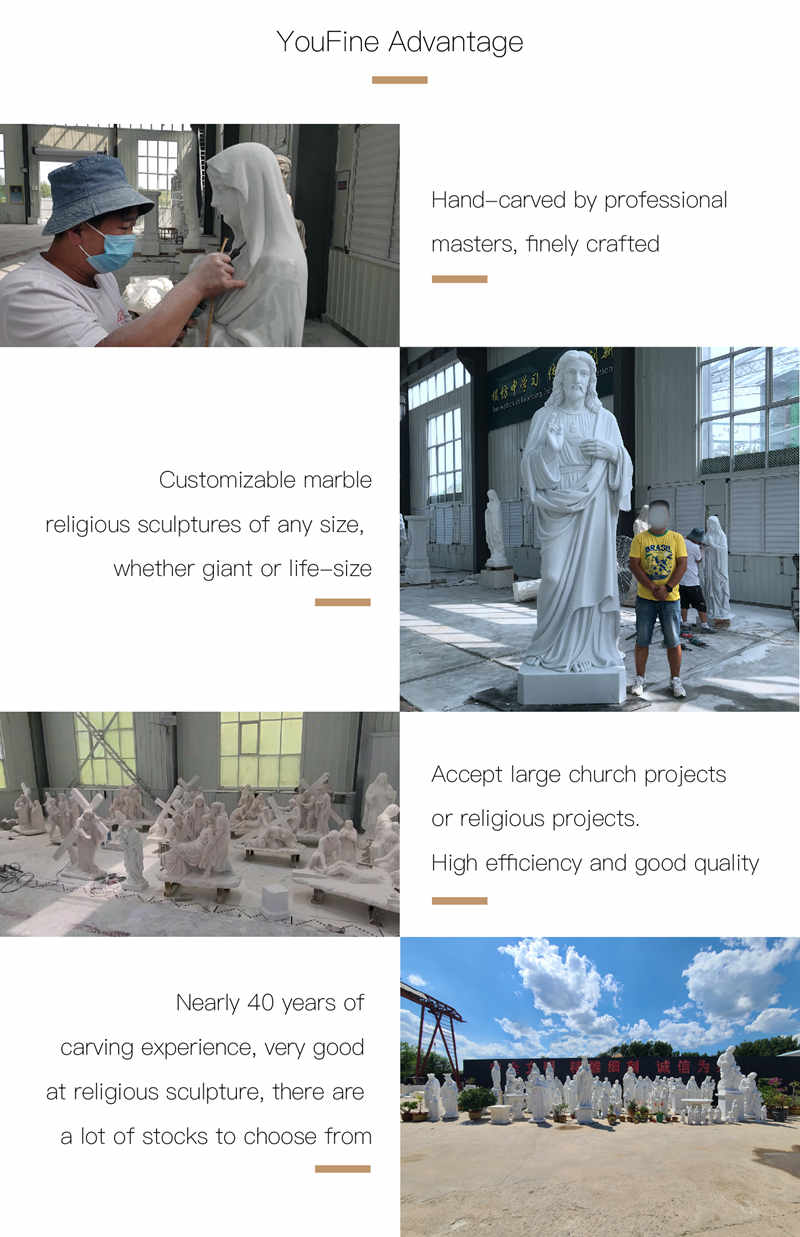 The YouFine factory has rich experience in religious statue manufacture and is able to finish large church projects. Every year, thousands of well-design religious statues have been sold to customers from all over the world. Some of our customers choose to keep long-term cooperation with YouFine and cooperate some large church projects with us. There is no doubt that our high-quality products perfectly cater to their needs.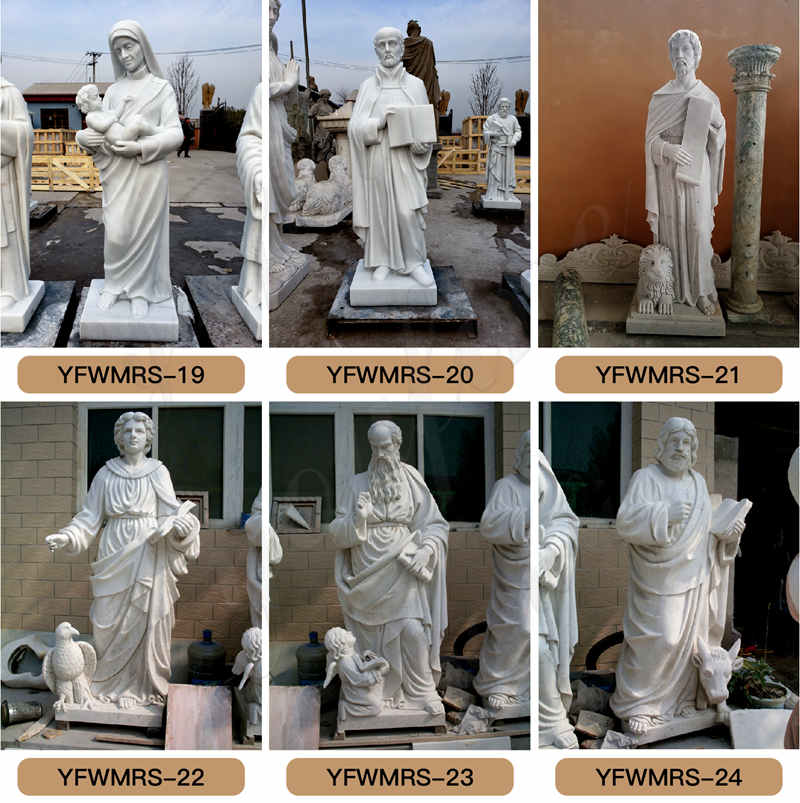 Please take the YouFine factory into your prior consideration if you need some sculptures. Remember to contact us, gain more information about YouFine and our products.
Inquiry send to us ,We'll reply ASAP and keep your information confidential