Large Modern White Marble Church Altar Table Detail:
A very exquisite and amazing modern white marble church altar table, the newest finished product in our factory, which was also custom made for our customers. We use high-quality white marble materials as per the client's request, and have carved many beautiful patterns on the front of the altar. These elaborate patterns and some symbols are confirmed by our staff after communication with our clients.
On the front of this white marble church altar table, carved with the Sacred Heart, and on either side of the sacred heart, two exquisite angels are carved on it. Beyond the first time, the exterior of the altar-top table is also carved with symbols such as the cross, fish and fruit, which are often found in Catholic churches. The symbols are all symbolic and are carved by pure hand by our professional marble craftsmen.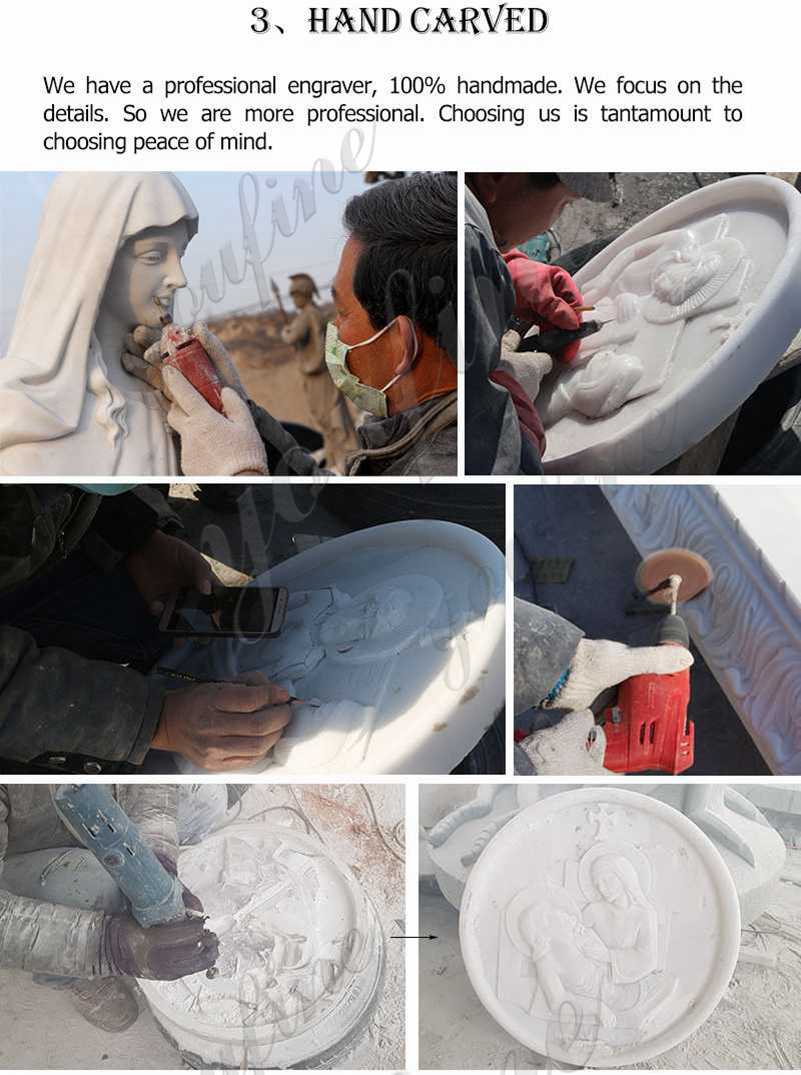 About the size of this white marble church altar, we can make it according to your requirements. Of course, you can also choose our regular size. Of course, if you have difficulty in choosing a size, our professional staff can recommend the appropriate size and design for you according to your needs.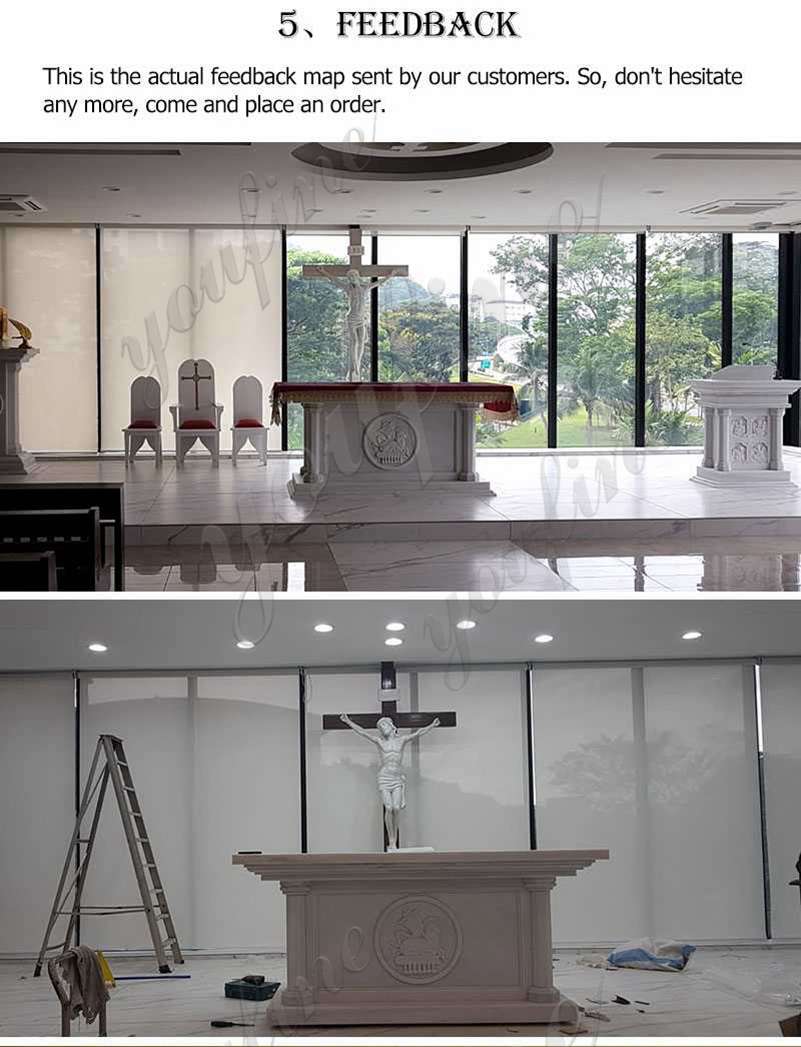 The Advantage of Our Company:
You Fine Art Sculpture has been engaged in marble carving for more than 35 years and has a strong team. Our work staff specializes in Catholic knowledge to ensure we provide with our customers more accurate Catholic sculptures and church products. Our marble craftsmen began to learn carving techniques from their childhood, so they have a wealth of sculptural experience. And we pay attention to the carving details of the product. Therefore, we can provide you with high-quality church products.
If you are interested in our modern white marble church altar or other religious marble products on our website. Please feel free to contact us by e-mail or phone, we would give you the suitable advice!
Inquiry send to us ,We'll reply ASAP and keep your information confidential