This Our Lady of Lourdes statue is 170 cm high with a marble base. We use high quality beige marble raw materials carefully hand carved by our experienced marble craftsmen. This marble statue from top to bottom, whether it's her robes or facial expressions, our marble craftsmen are carved very beautiful and vivid.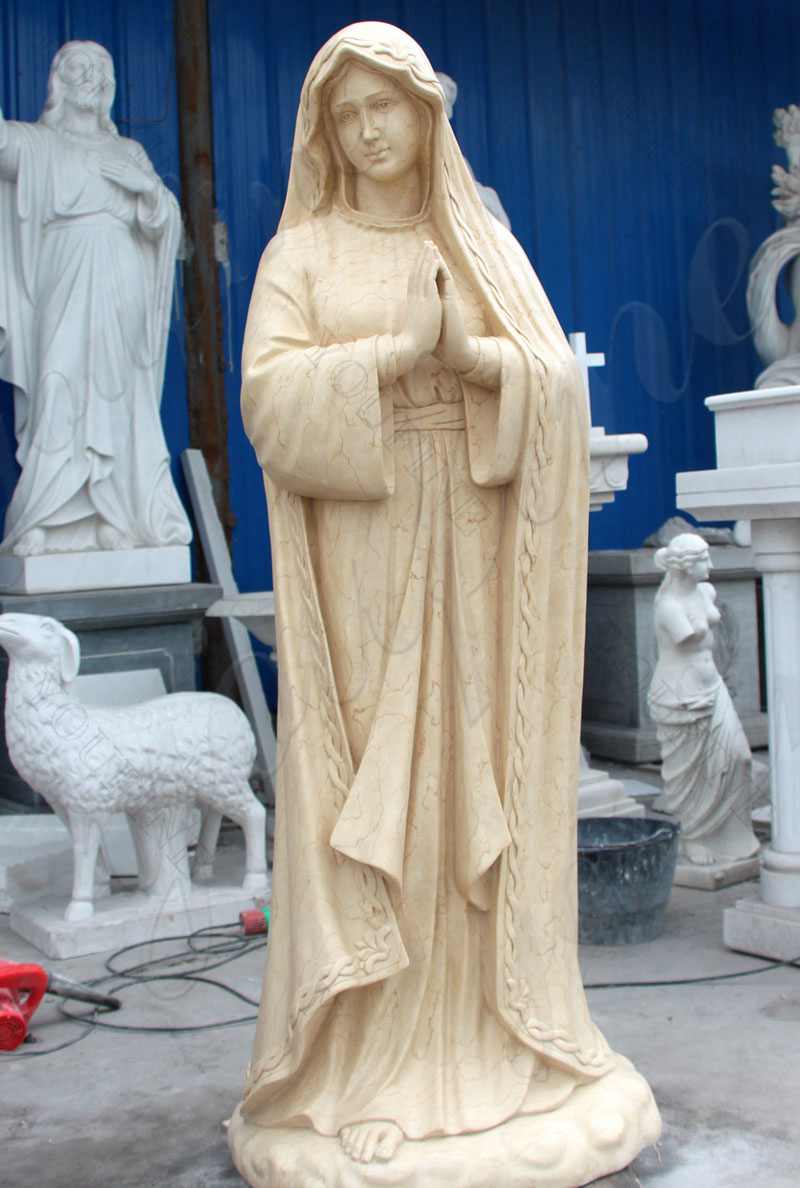 We guarantee that all of our marble sculptures are made of high quality marble raw materials to ensure that the final product is very natural after it has been produced. Since most of our religious marble sculptures are custom made, we could choose different kinds of marble materials according to your requirements. And the textures produced would vary depending on the materials you choose.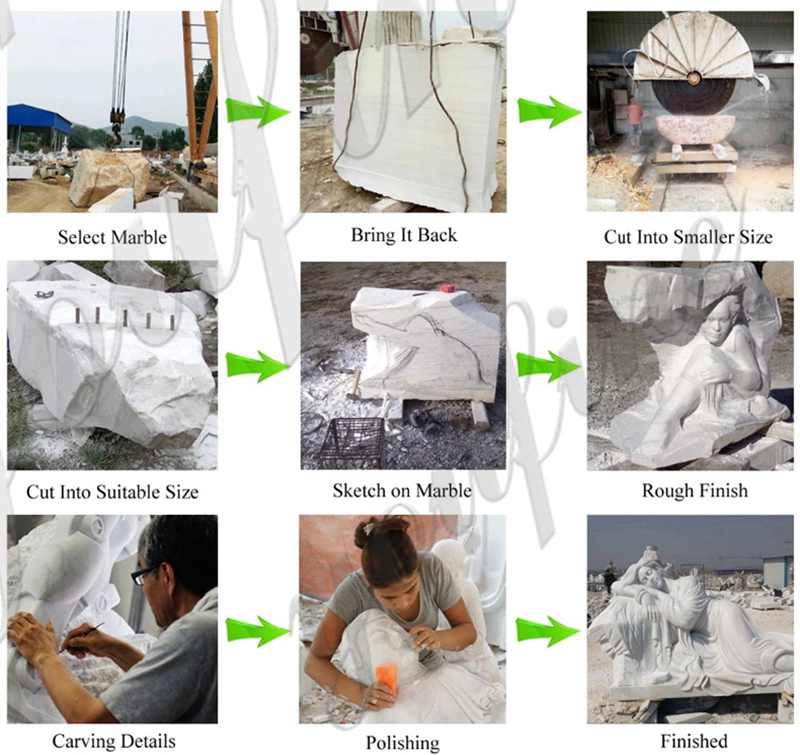 The Advantage of Our Company:
We are a company specializing in the production of various religious sculptures. We could use marble, bronze and other materials to make a variety of sculptures and religious products. Through our website, we show religious sculptures and souvenirs from Our Lady of Lourdes, the Virgin Mary, Jesus sculpture, and other religious figure statues etc., including a series of altars, pulpit and other products in the church. We could provide customized services to produce satisfactory products for you.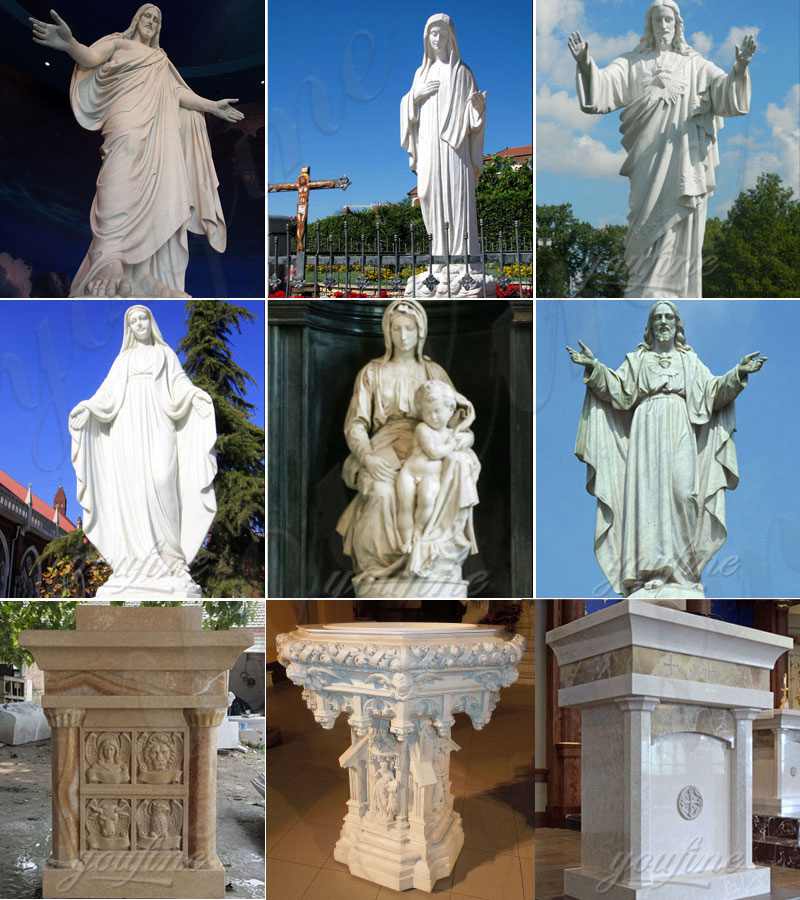 How to Maintain the Marble Sculpture?
Whether it is hard granite or soft marble materials, they are both not resistant to wind, sand and long-term ripples of soil particles. Therefore, it is necessary to thoroughly use dust collectors and electrostatic mops to perform dust removal and cleaning work. And the marble sculpture should be regularly maintained, maintained gloss, dusted and cleaned to keep the bright stone luster.
Our beige Our Lady of Lourdes statue could be made in different sizes and materials types according to your requirements, and the quality of our products is guaranteed. Please contact our friendly sales staff immediately for the best price today.
Inquiry send to us ,We'll reply ASAP and keep your information confidential