Jesus and Lamb Marble Statue Details:
Our Jesus and lamb marble statue is exquisitely carved from natural marble materials. Among them, Jesus is holding a little lamb in his left hand, while a lamb is standing on his right. This statue is life-size, about 170 cm in height. Of course, as the latest Jesus statue design in our factory, You Fine would provide you with the best discount prices.
Hand-Carved by Professional Masters:
This Jesus and lamb marble statue was hand-carved by top sculptors in our factory. You Fine has focused on Catholic marble carving for more than 38 years. Our carving artist has decades of carving experience, and our top artist is also a devout Catholic believer. Therefore, he knew Jesus very well and was able to carve the statue with more details.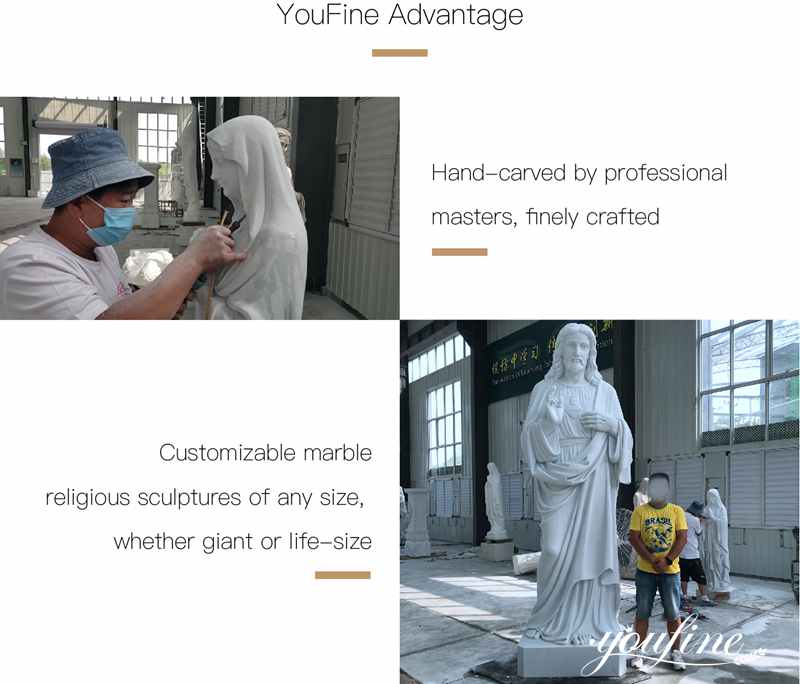 Since hand-carved products are not exactly the same, even if the same artist carves the same product, it would not be exactly the same. But we could guarantee that each piece of work is perfect in craftsmanship and each has its own merits.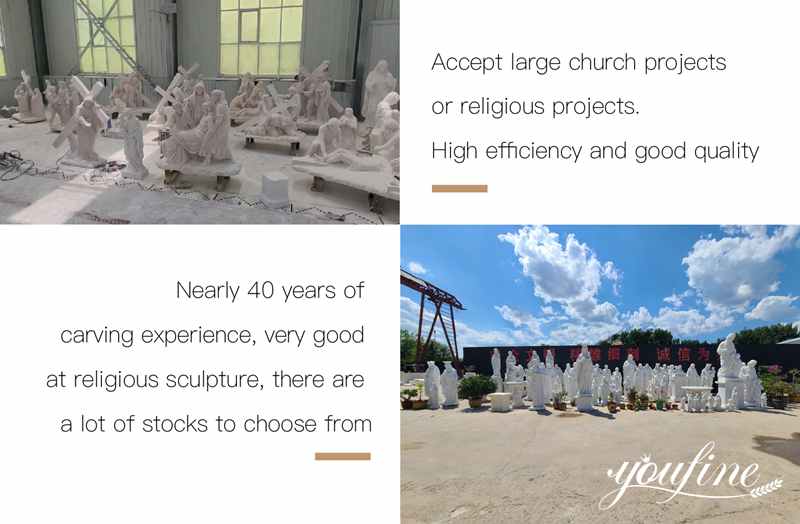 Suitable for Many Places:
The Jesus and lamb marble statue could be a beautiful memorial for the cemetery.
Of course, it could also be used to decorate your house or outdoor garden.
As well as, our Jesus statue is also the best choice for decoration in any Catholic church.
In addition, some of our religious statues are displayed in churches, public buildings, government buildings, and even private ranches. So high-quality marble statues could place in any indoor or outdoor environment.
Marble is a strong and durable stone, very suitable for placement in any environment. Our Jesus and lamb marble statue is a beautiful work of art that could bring elegance to any place. Please feel free to contact You Fine for detailed information. You Fine would definitely provide you with the best factory price.
Inquiry send to us ,We'll reply ASAP and keep your information confidential