Lifesize Jesus with hands open marble statue detail:
A classic life-size Jesus with hands open marble statue. This classic Catholic sculpture is life-size, about 180 cm in height, with a delicate square base. Whether it is placed in an indoor church or any outdoor space, it is a good choice. This sculpture depicts Jesus wearing a robe with a Sacred Heart symbol on his chest. His eyes were closed gently, and his hands were raised and opened.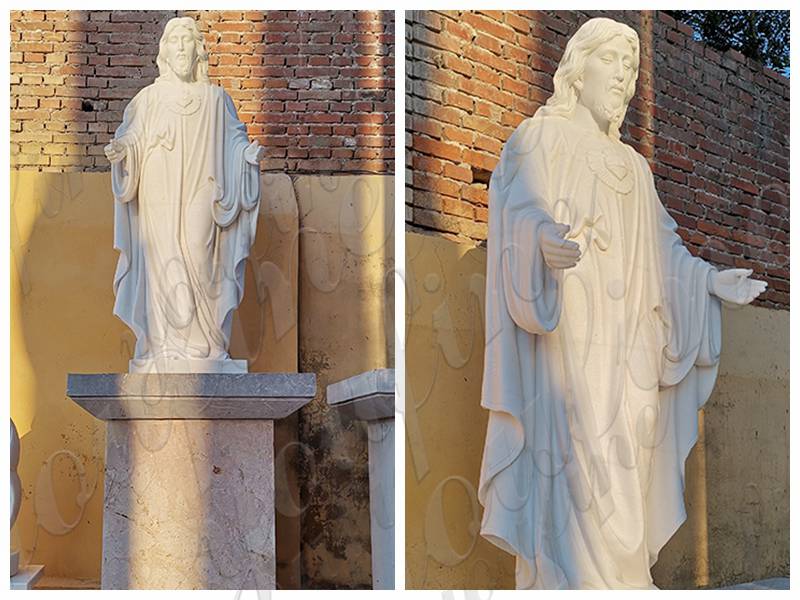 What does it mean with opening hands?
In most Catholic religious sculptures, you will find their hands open. However, this has multiple meanings. First of all, this means opening up and handing over everything we have. Especially our corrupt human nature and our self-centered motives and agenda. Second, it means accepting God's blessings in the hands of our sincere people. In the end, this means generously giving or passing on God's blessings to others with an open mind, and only those who firmly believe in God's love can give it.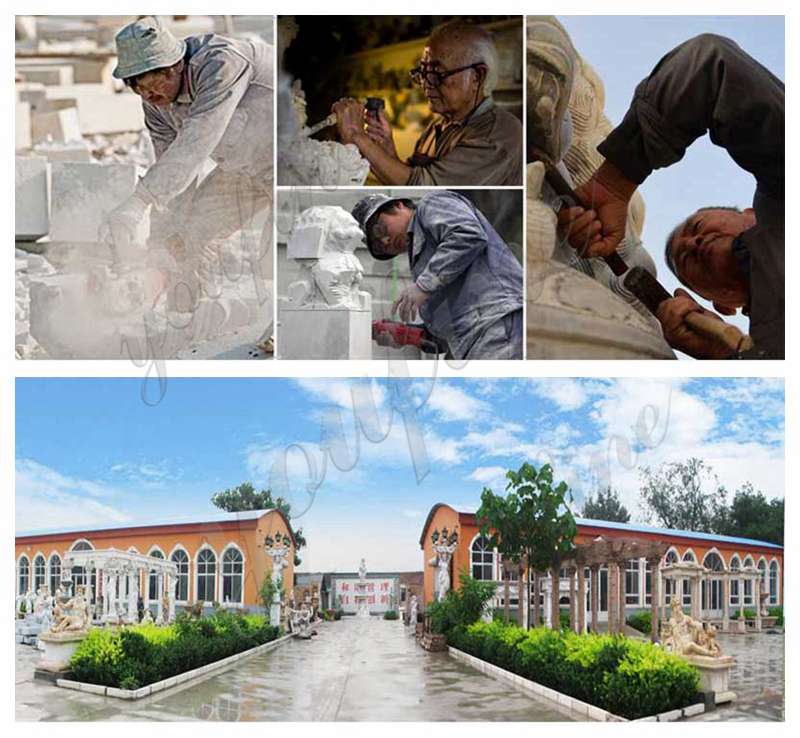 Here at You Fine Marble Factory, we would provide you with the highest quality Jesus with hands open marble statue and other catholic marble sculptures.
Our advantage 1: using natural materials
Our factory would use high-quality white marble raw materials to make the entire Jesus with hands open marble statue. Our factory has focused on Catholic sculpture for more than 35 years. So we know that religious sculpture is very sacred. Therefore, we will provide customers with the highest quality raw materials.
Our advantage 2: having professional masters
At the same time, we also pay great attention to the details of the life-size Jesus marble sculpture. Our factory has a master who is very good at carving sculptures of Catholic figures. At the same time, he is also a devout Catholic believer. Therefore, he can understand and express Jesus very well. Whether it's the sculpture of Jesus' facial expression or the hair, the robes and other details are all carved in place.
Inquiry send to us ,We'll reply ASAP and keep your information confidential