Madonna and Baby Jesus Outdoor Statue Detail:
Our kindly Madonna is guaranteeing the little baby Jesus. Jesus' hand grasped the collar of the Madonna and looked at the mother. The belessed Madonna is also watching Jesus with her kind face, full of love in the eyes of the Madonna. Our Madonna and Baby Jesus statue is made from natural white marble raw materials, after high polishing, make this sculpture very unique and beautiful.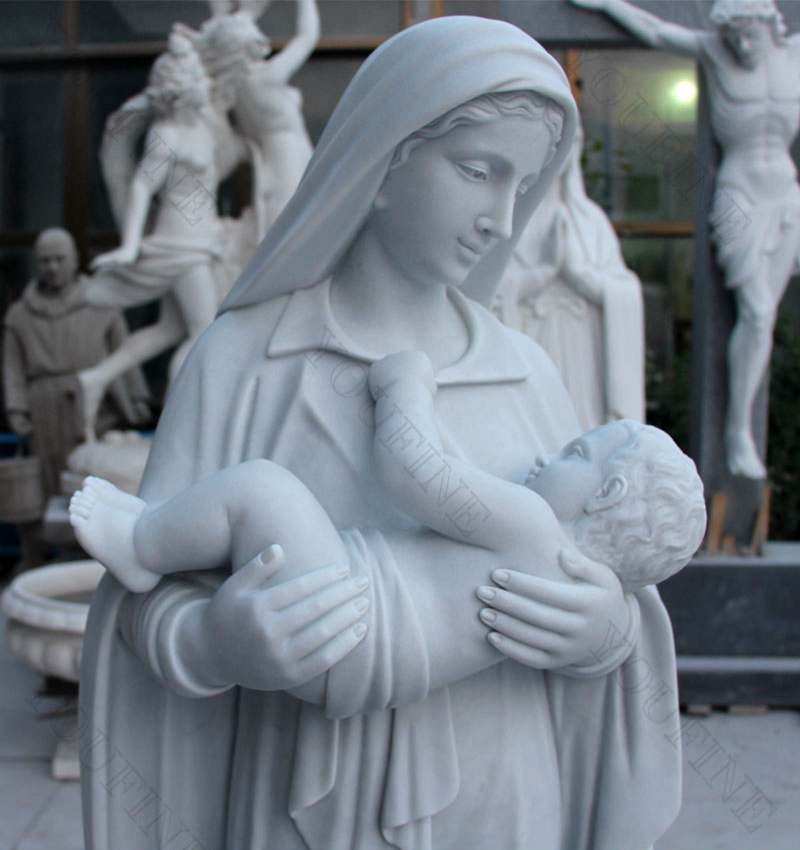 Our religious figure marble statue could make beautiful memorials for cemeteries, home, churches and gardens. Some of our statues are displayed in churches, public buildings, government buildings and even private pastures. Our high quality marble materials would make this life size Madonna and jesus statue stronger and of good quality. And could be used both internally and externally for many years.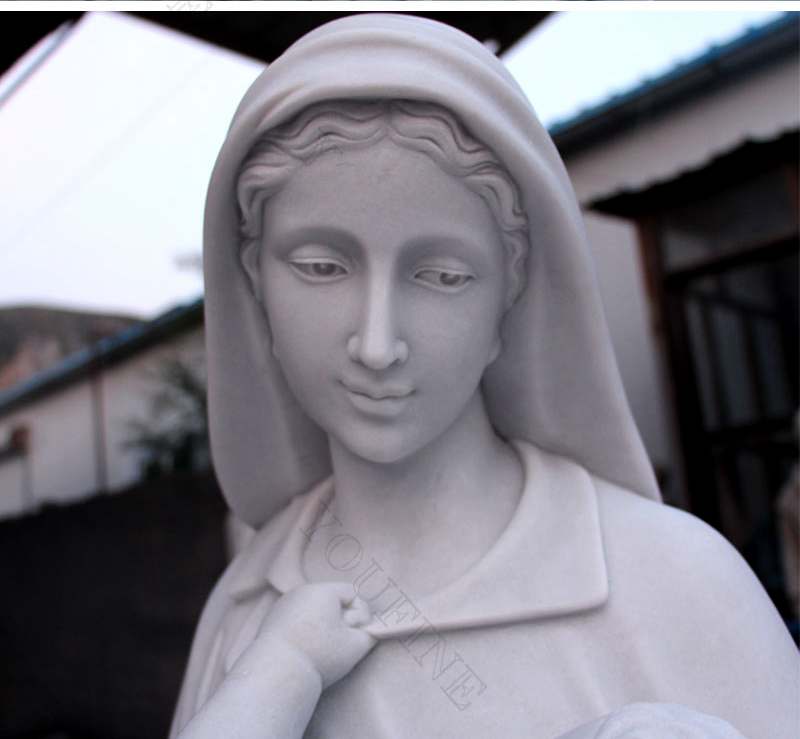 Why choose us:
1. We have our own factory: We are a factory specializing in marble carving. Our company is located in Quyang County, Hebei Province, a beautiful sculpture town. We have experienced marble engraving workers who have many years of experience in marble engraving and have extensive experience.
2. All of our products have competitive prices: Since we are factories, not middlemen, our products are sold directly to you at the factory price. Under the premise of ensuring product quality and engraving process, we will provide you with the best price in the industry.
3.Quality is guaranteed: All our products have a 30-year warranty, which means that as long as you find any quality problems during use, you can contact our sales staff at any time, we will solve the after-sales problem for you.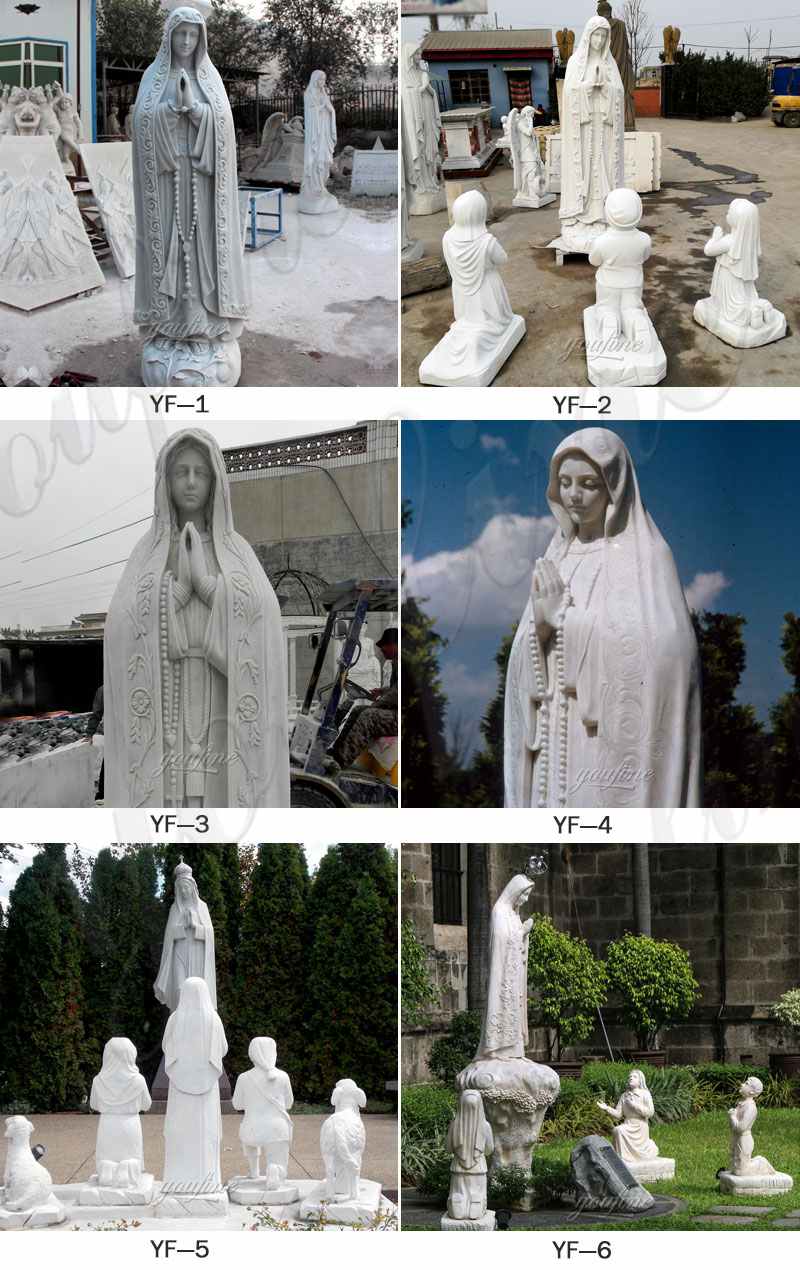 We are a company with more than 30 years of experience in sculpture production and export, the quality of our Madonna and baby Jesus staute could be guaranteed, please contact us to get more detail information about this sculpture!
Inquiry send to us ,We'll reply ASAP and keep your information confidential