Marble Virgin Mary Statue Introduction:
This Virgin Mary statue outdoor for sale made in the YouFine factory is made of a single block of purely natural marble. After a series of production steps such as marble cutting, carving, grinding, and polishing, it could be perfectly presented. Our factory's artists are not only highly skilled, but they are also loyal Catholics who go to a nearby church every week. They have a thorough knowledge of religious figures and are crafted with great respect. So they were able to restore the marble Virgin Mary statue perfectly.
Carving Details:
The artists of the YouFine factory are particularly good at detailing the life-size Virgin Mary statue. They don't miss any small part of the statue. We could see that both the smiling expression on the Virgin Mary's face and the naturally scattered lines on the clothes are just right. Even the children and little angel statues on the base are so realistic. The children's smiling cheeks, clear eyes, and flowing curly hair are so vivid. There are also some pretty flower carvings on the base. These details are enough to witness the superb skills of carving artists.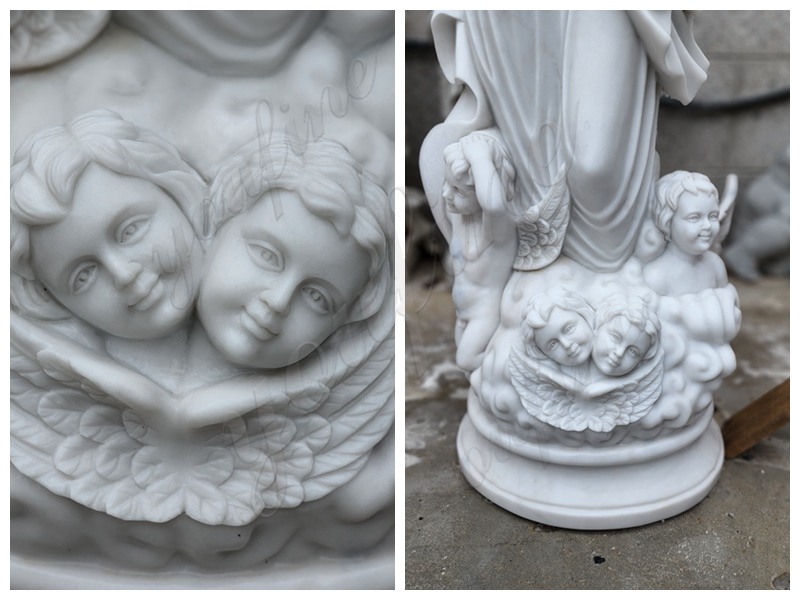 Years of Sculpture Making Experience:
The YouFine factory has been making sculptures for 40 years. We have cooperated with many foreign customers and have also done many large projects. Every year, countless marble religious statues are shipped from our factory all over the world. YouFine's marble statues of the Virgin Mary, Jesus, saints, altars, pulpits, etc. all over the United States, Canada, the United Kingdom, and other countries in churches, schools, and gardens. Therefore, we would be your trusted partner.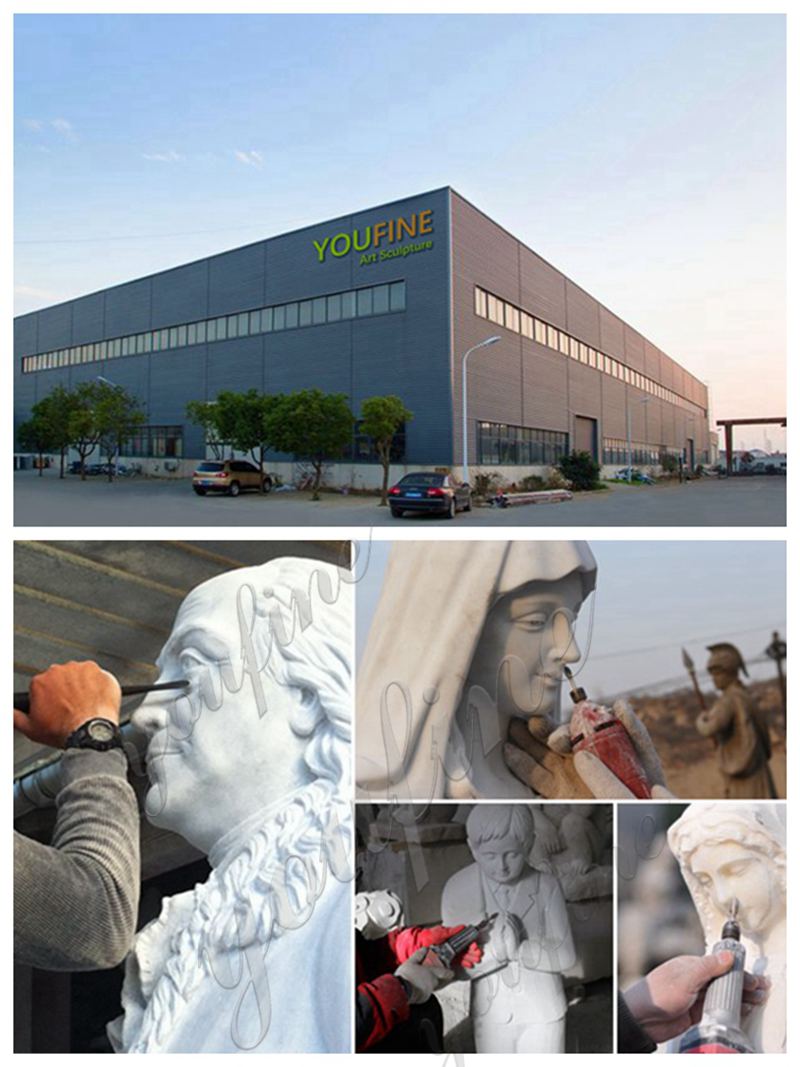 About Transportation:
Some customers may be concerned about shipping, given the long distances. Actually, we would provide tight packaging and safe shipping for the Virgin Mary statue outdoor for sale. Our sales staff are very familiar with many foreign ports and foreign trade policies and could provide you with great help, update logistics information for you, and notify you before the goods arrive at the port. So you could buy with confidence.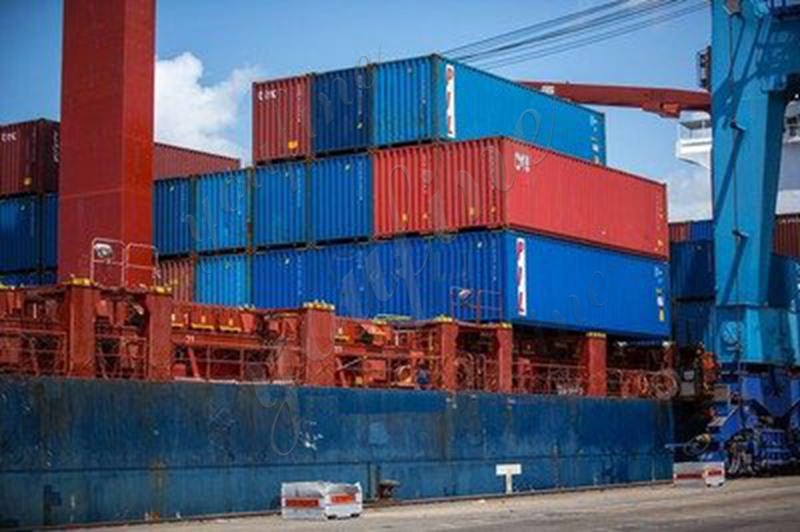 YouFine is confident to be your best partner. So, if you are interested in this Virgin Mary statue outdoor for sale, please contact us as soon as possible
Inquiry send to us ,We'll reply ASAP and keep your information confidential