This nearly six-foot, life-size sacred Religious Marble Virgin Mary Statue is a religious lawn decoration that is sure to be the highest glory of a generational church, home or outdoor garden. The blessed mother of the Immaculate Conception was born again from a damaged Italian church antique.
Our Religious Marble Virgin Mary Statue is made by professional marble sculptors, using high-quality marble raw materials and then polished to make the sculptures brighter. A truly awe-inspiring European spiritual sculpture tradition, this monumental six-foot religious art piece is perfect for any church, peaceful contemplation garden or home gallery.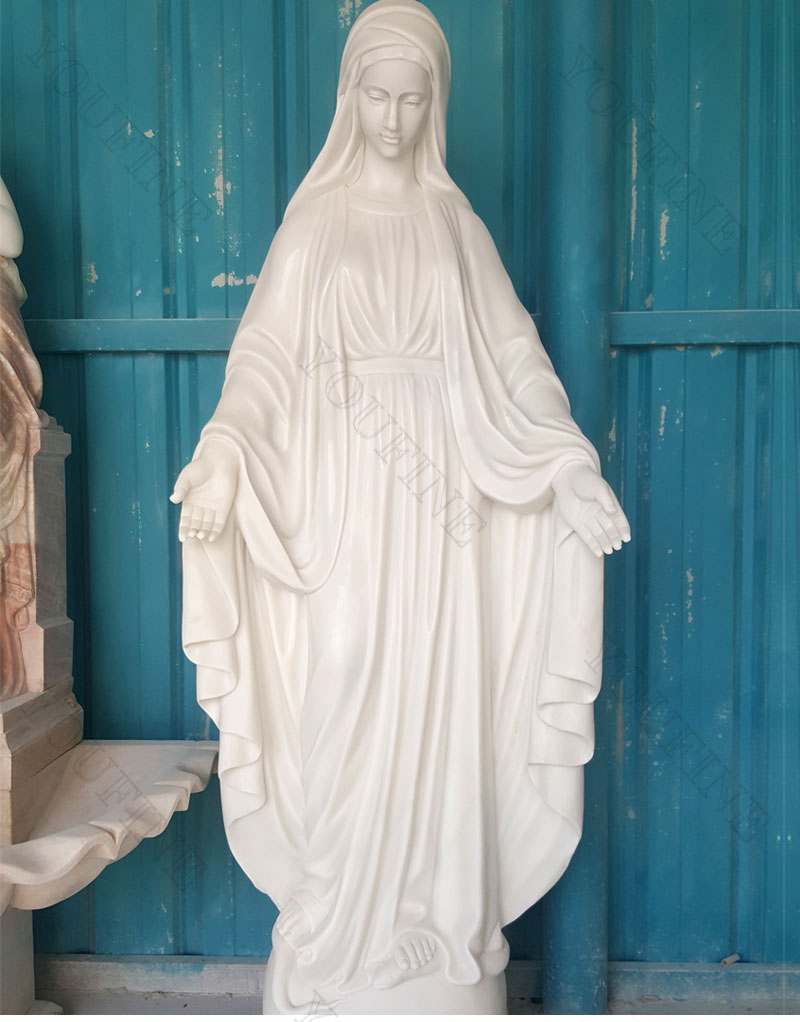 Our Lady of Lourdes is the name used to refer to the Marian illusion that appears in front of various people on different occasions around Lourdes, France. The spectre of the Virgin of Lourdes began on February 11, 1858, when the 14 years old peasant girl St. Bernardette Subiros from Lourdes saw a "Lady" in the cave of Massaile after receiving her mother's inquiry.
About a mile from the town, and when she was collecting firewood with her sister and a friend. In that year, there were seventeen "Lady" similar situations. Bernadette Soubirous was canonized as a saint, and many Christians believe that her Holy Spirit is the Blessed Virgin Mary. Pope Pius IX authorized the local bishop to allow the Virgin Mary to be honored in Lourdes in 1862.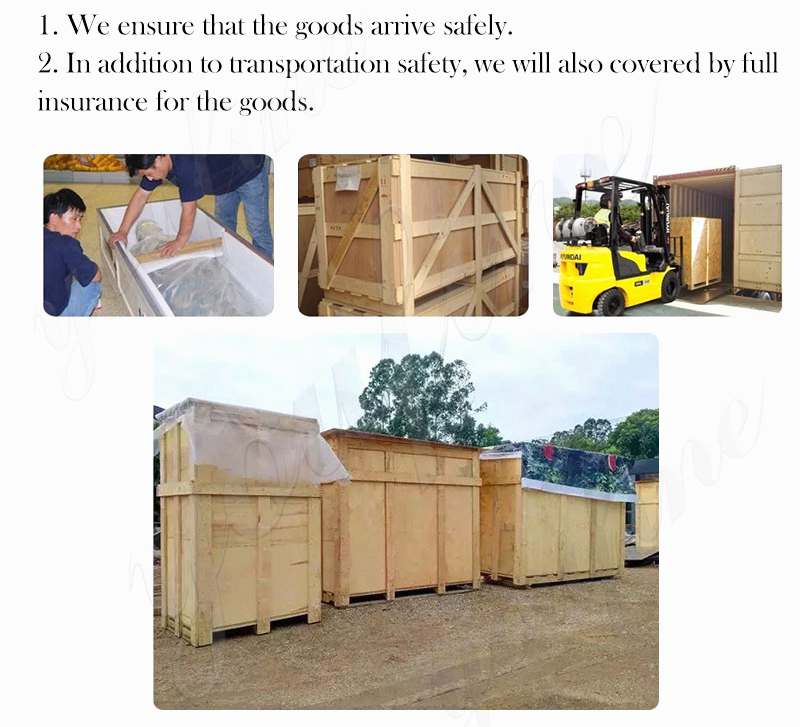 About packing, we ensure that the Religious Marble Virgin Mary Statue arrive to your hands safely. And in addition to protect the transportation safety we would also covered by full insurance for the goods, if you want to know other questions about our religious marble statue or want customize any marble sculptures, please contact us quickly!
Inquiry send to us ,We'll reply ASAP and keep your information confidential