Fatima with Three Children Statue Details:
The exquisitely hand-carved white marble Fatima with three children statue is the best choice for any Catholic church. Our classic marble sculpture reproduces and restores the picture of Fatima appearing in front of three shepherd children in Portugal. And tell them three secrets in turn. The three children were Lúciados Santos, Francisco, and Jacinta Marto. They all knelt in front of Fatima and listened carefully to Fatima's explanation.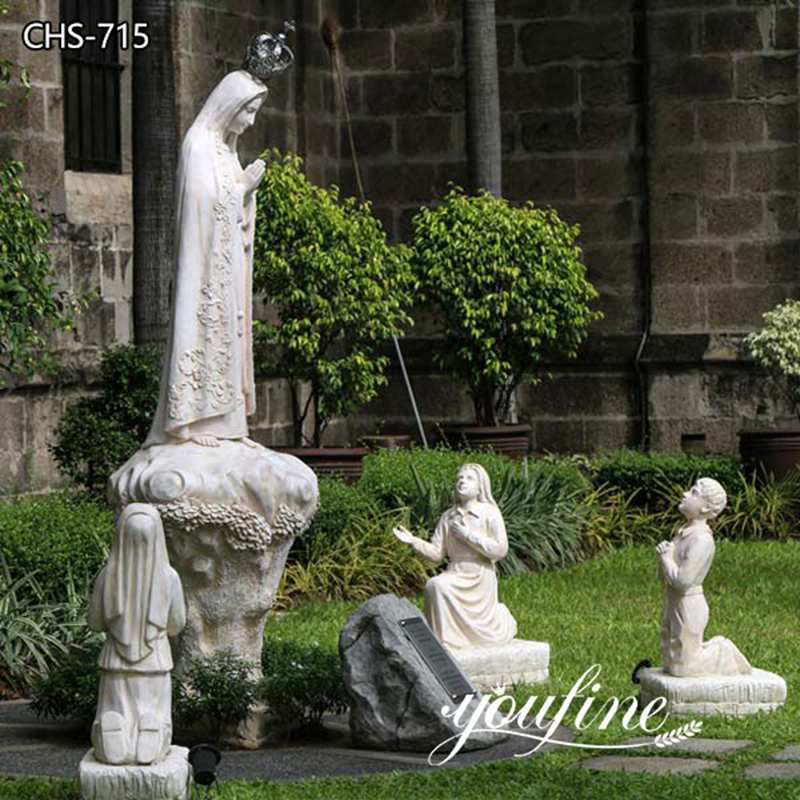 You Fine Uses High-Quality Marble Materials:
You Fine would use high-quality white marble materials to make this classic Catholic Fatima with three children statue. As a factory that specializes in making church sculptures and decorations, we clearly know that church sculptures are very sacred. So, our factory would definitely choose to use high-quality Grade A white marble to make these sculptures. This not only ensures the quality of the sculpture but also ensures that the details of the sculpture are more prominent and in place.
You Fine Has Professional Masters:
As a factory specializing in marble carving, we have very professional carving masters. Yuan, the chief master of our factory, is also a devout Catholic believer. So he is very familiar with Catholic characters. Our master pays great attention to the details of the carving, whether it is the facial expression of the Fatima or the gorgeous robe she wears are all hand-carved by our master.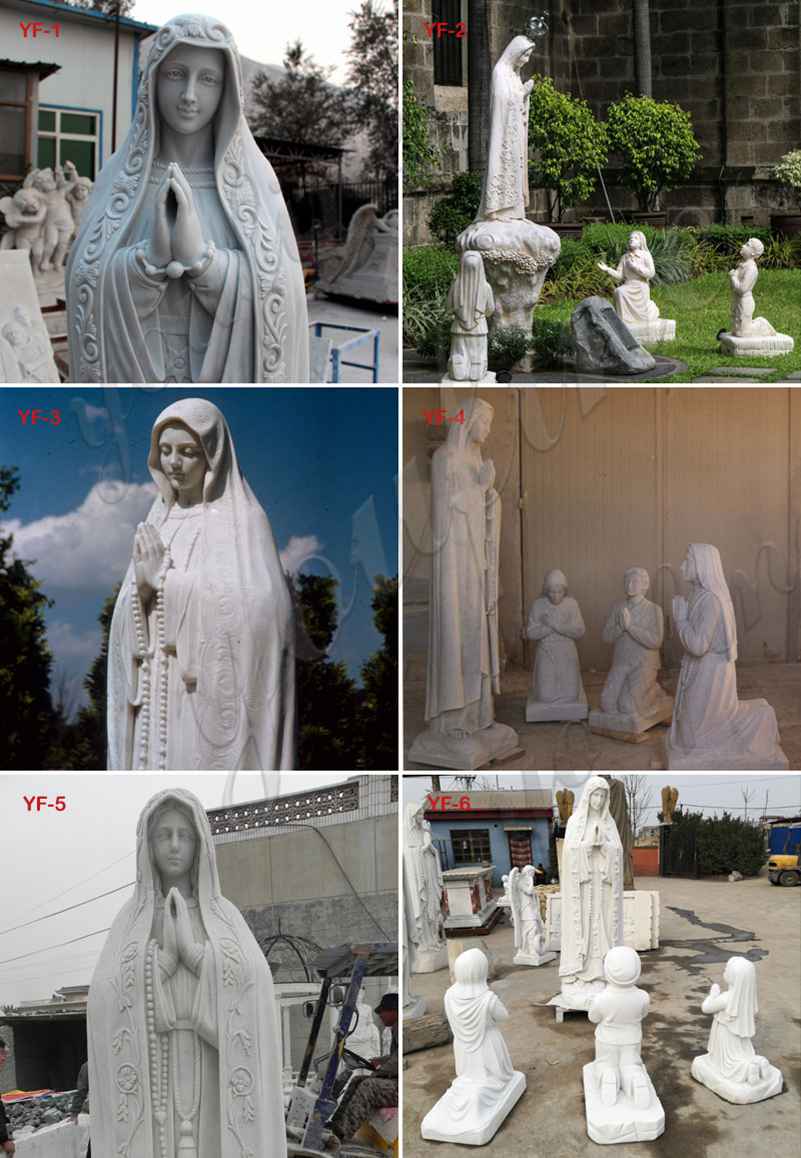 More Catholic Marble Statue Designs:
As a professional marble carving factory, You Fine could offer you more and more Mary statue designs you could choose. Such as the Blessed Mother Mary statue, Our Lady of Fatima statue and three children, Our Lady of Lourdes statue, Our Lady of Guadalupe statue, and so on. Here at our gallery, there is always a beautiful Mary sculpture that you want to buy.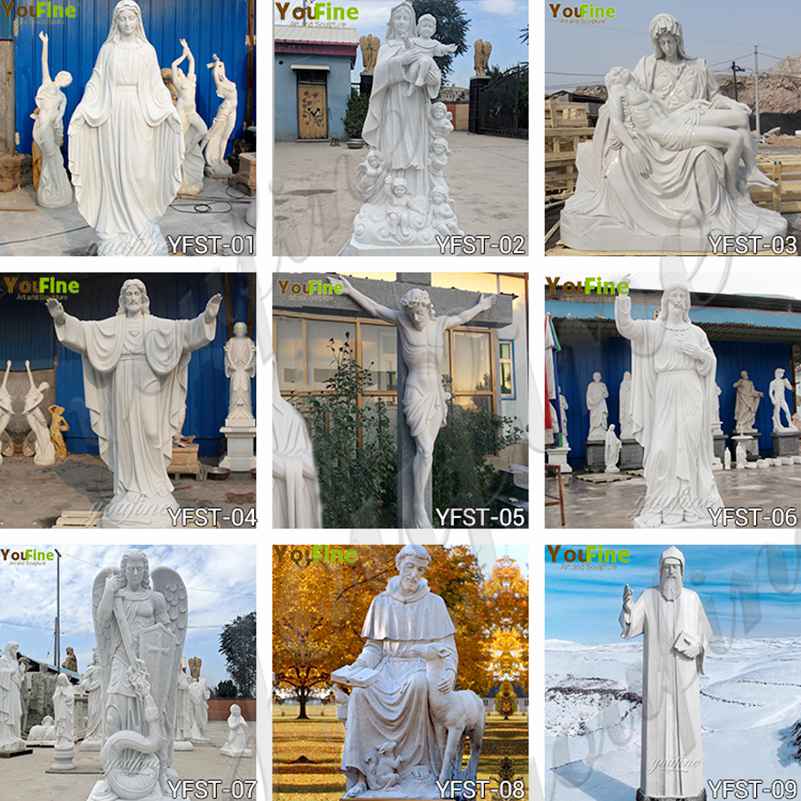 Our marble Fatima with three children statue is life-size. If you are interested in our sculptures, please feel free to contact us for details and prices.
Inquiry send to us ,We'll reply ASAP and keep your information confidential