White Marble Jesus Garden Statue Details:
Such a vivid and realistic life-size white marble Jesus garden statue. This catholic sculpture depicts Jesus raising his open arms, and palms facing us. He is wearing a beautiful robe and has the symbol of the Sacred Heart on his chest. Jesus' facial expressions are very natural and vivid. When you face this sculpture face to face, it seems that we are looking at and making eye contact with the real Jesus.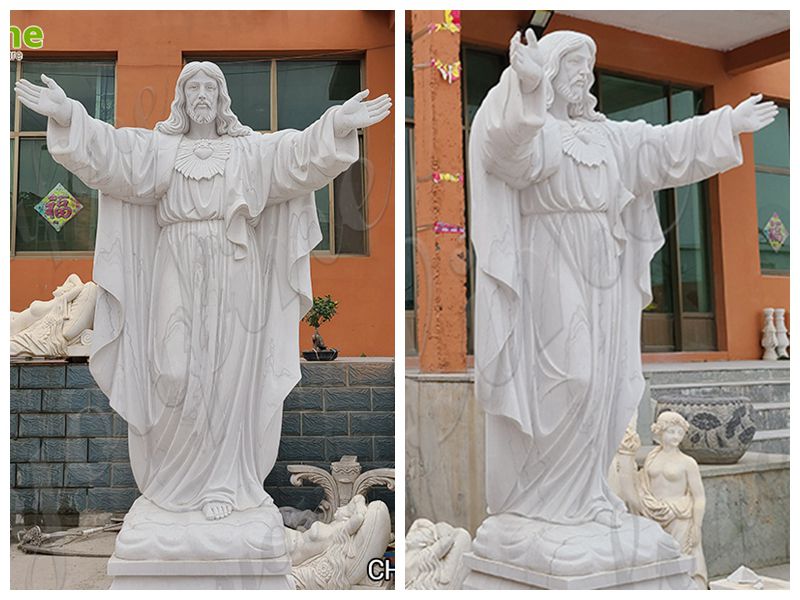 As a marble carving factory, You Fine must be the factory best at Catholic marble sculpture in the field of carving. Therefore, our sculptures are very good choices whether they are placed in your indoor church or outdoor garden. Whether viewed from a distance or from a close-up, our sculptures are very exquisite and detailed. The reasons are as follows:
1. You Fine HasProfessional Masters:
This very realistic white marble Jesus statue was hand-carved by the chief carving master Yuan of our factory. Our master has been learning carving techniques since he was a child, and this technique has been passed down from generation to generation from his fathers. So our master regards carving as his life's career. Therefore, each piece of sculpture our master would put heart to hand carved it.
2. You Fine Uses Grade Marble Materials:
At the same time, our factory would use high-quality white marble raw materials to make this life-size white marble Jesus garden statue. Because high-quality raw materials could not only ensure the quality of the sculpture, but also make the carved figures more detailed. If our professional masters do not have good raw materials, they would not be able to carve a perfect sculpture artwork.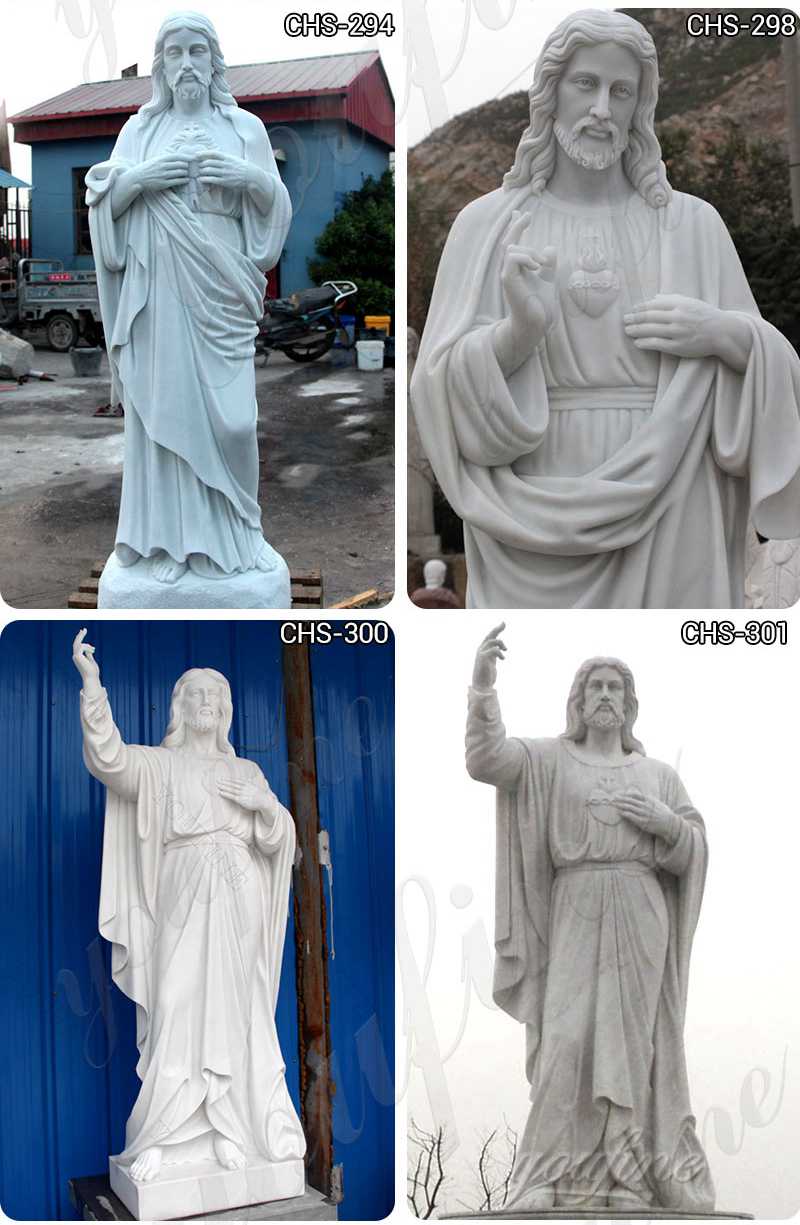 As a professional marble carving factory, You Fine could certainly provide you with the highest quality white marble Jesus garden statues. Please feel free to contact us for the latest prices and other detailed information, we would offer you some discounts today.
Inquiry send to us ,We'll reply ASAP and keep your information confidential