Religious white marble Mary sculpture detail:
The gentle and kindly white marble Mary sculpture always faces us with a smile on her face. This beautiful and graceful smile makes anyone who sees it feel very warm. This life-size marble Mary sculpture is the latest finished marble Mary sculpture from our factory, if you like this sculpture, please feel free to contact us for detailed product information and we will get back to you in the shortest possible time.
Our white marble Mary sculptures are made from high-quality white marble materials to ensure a high-quality Catholic sculpture for our clients. So whether our customer wants to place it indoors or outdoors, they can be sure to use it for years without any quality issues. At the same time, our sculptures are 100% purely hand-carved by our professional marble craftsmen.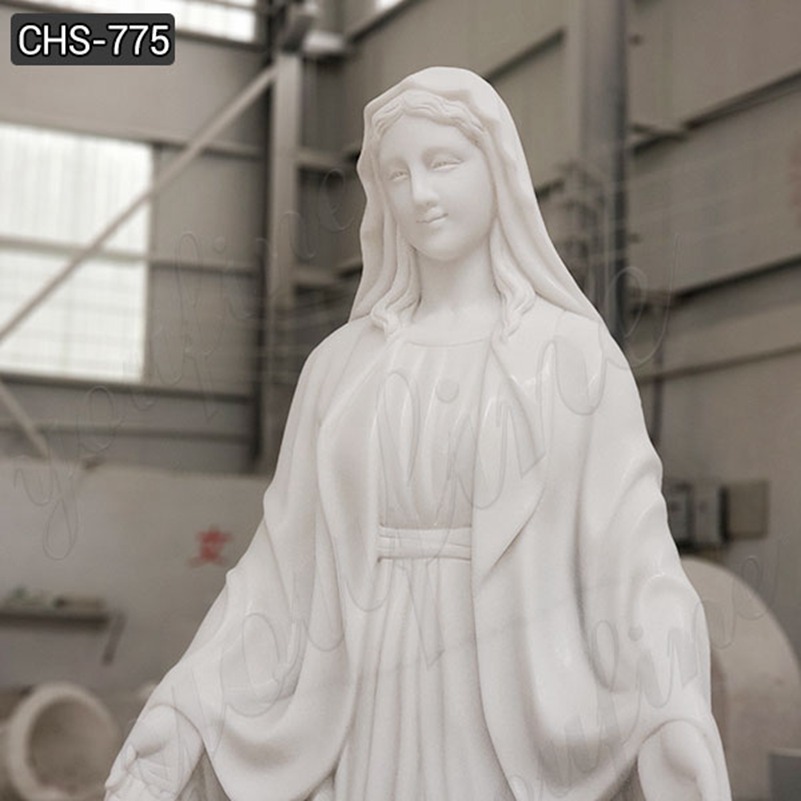 The advantage of our marble Mary sculpture:
From ages, marbles have been used to demonstrate different abstract art forms coming from different cultural backgrounds. Marble due to its quality of being slightly translucent is ideal for statues because it induces realism to some extent.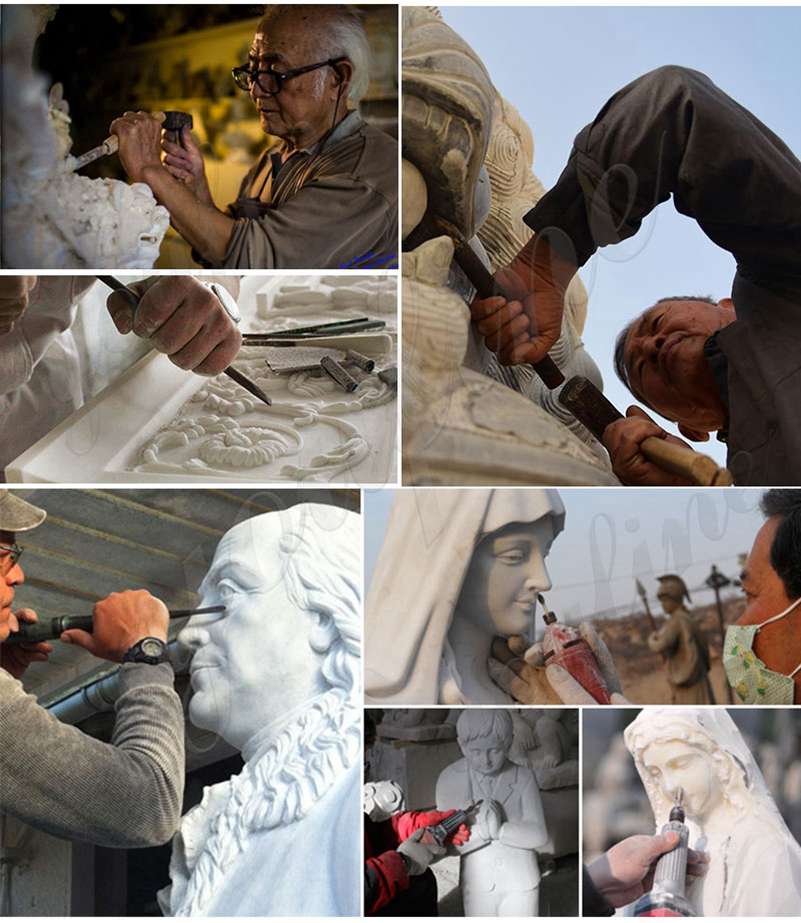 Our factory is dedicated to doing special things, and the marble sculptors are carving different kinds of religious statues all year-round, which could perfectly show the essence of this white marble Mary sculpture.
We are a marble sculpture foundry, we produce clay molds and marble sculptures in our own factory, we make sure that we negotiate according to the quality of our art and the budget of our customers.
More religious marble sculpture designs to choose from:
At You Fine Art Sculpture, you could choose from our various selection of Catholic outdoor statues such as the classic angel garden statue, the Mary marble statues, or the Jesus statues. There are also outdoor religious statues and statues of the patron saints of the popular Catholic, such as St. Francis of Assisi statue, St. Charbel statue, St. Joseph statue and so on.
Inquiry send to us ,We'll reply ASAP and keep your information confidential