Marble Blessed Mother Statues Details:
Very beautiful white marble blessed mother statue design, this is from one of the latest carvings completed in our factory. Our beautiful Virgin Mary wears a beautiful robe, her hands are held together and placed on her lower right. The symbol of the Sacred Heart is carved on her chest. The Virgin's forehead lowered slightly, and she quietly stared in front of her. The statue completely shows the graceful and sacred site of the Virgin.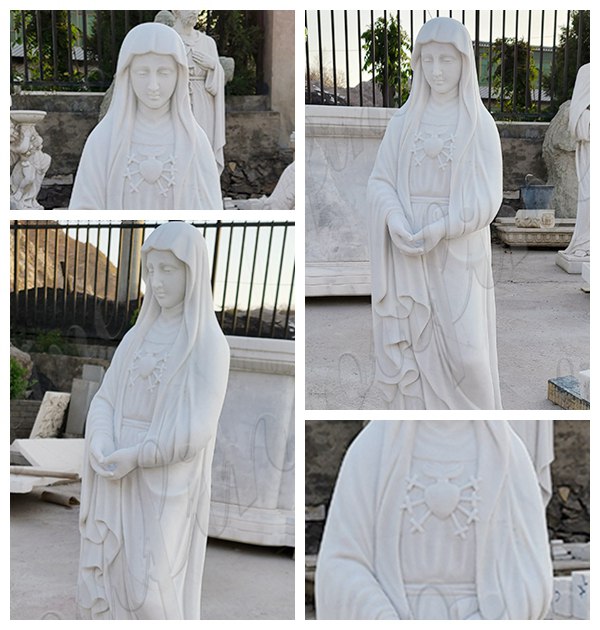 You Fine Uses Grade-A Marble:
This marble blessed mother statue is life-size, with a height of about 170 cm. Our factory would use the best quality white marble to carve this statue. We clearly know that religious church statues are very sacred, so our factory has very strict quality control in the selection of materials. Therefore, we would choose high-quality Grade-A marble.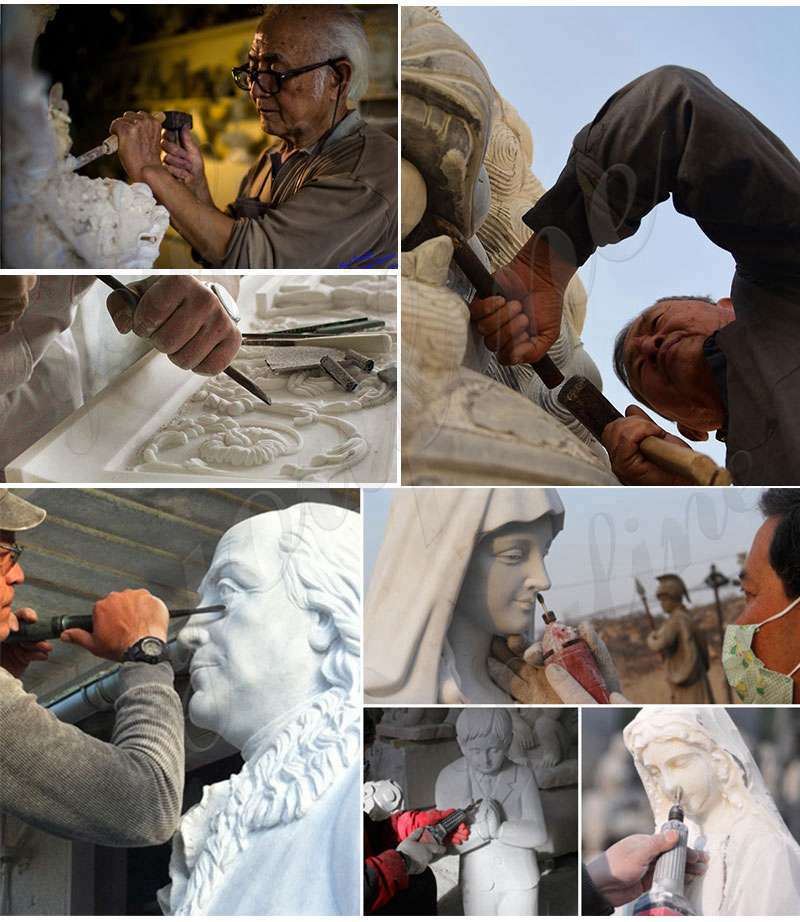 You Fine Has Professional Masters:
In addition to using high-quality materials, our factory also has professional carving masters. This life-size blessed mother statue was hand-carved by the master Yuan, who specializes in religious statues in our factory. Our master Yuan is also a devout Catholic believer, so he has a very good understanding of our Virgin Mary and is able to carve the details of the characters very well.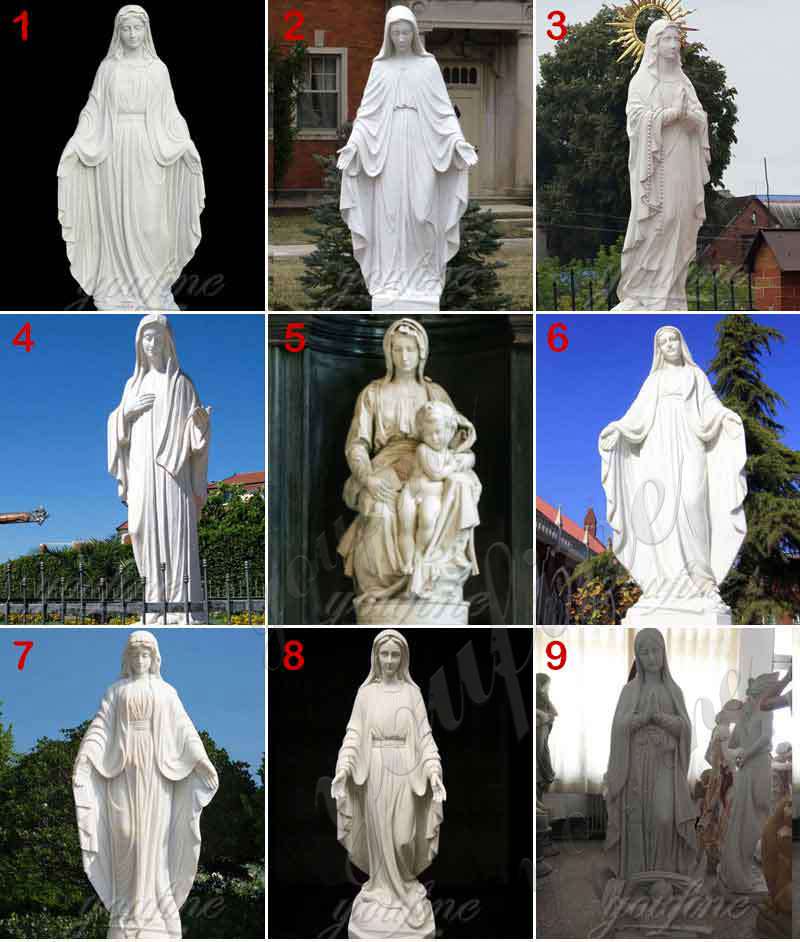 More Catholic Statues to Choose:
Here at our website, you could find any Catholic marble statues you want, such as marble Jesus statue, marble Virgin Mary statue, Saint Joseph statue, Saint Francis statue, and other saint statues. We have clay models for all the statues. So that you could directly choose our regular size or you could directly tell us the size and specifications of the statues you need. We could make them according to your requirements.
You Fine Carving Marble Factory has focused on marble religious statues for more than 35 years, so you would not disappoint when you choose You Fine. Please feel free to contact us for detailed information, our sales would reply to you as soon as possible.
Inquiry send to us ,We'll reply ASAP and keep your information confidential