Large Classic Marble Jesus Statue Detail:
This beautiful solid large classic marble Jesus marble statue truly brings the Catholic spirit into any family. The large Jesus sculpture can certainly attract the attention of anyone, whether it is placed in a church, public garden, private residence, etc. is the best choice. With high-quality details and quality, you can ensure that there are no quality problems for many years of outdoor use, and only simple cleaning and maintenance are required.
We would use high-quality white marble materials to make this exquisite large classic marble Jesus marble statue. Please note that we are not using inferior or mixed materials. Natural marble stone can bring a natural and shiny sculpture appearance. In addition, high-quality materials can ensure the quality of the sculpture.
This large classic marble Jesus marble statue is hand-carved by our professional marble carving masters to ensure that all the details are very delicate and perfect. Our professional carving craftsmen have many years of carving experience, so they can use all carving skills skillfully. The sculpture of Jesus is very perfect, very realistic and vivid. This is one of our advantages.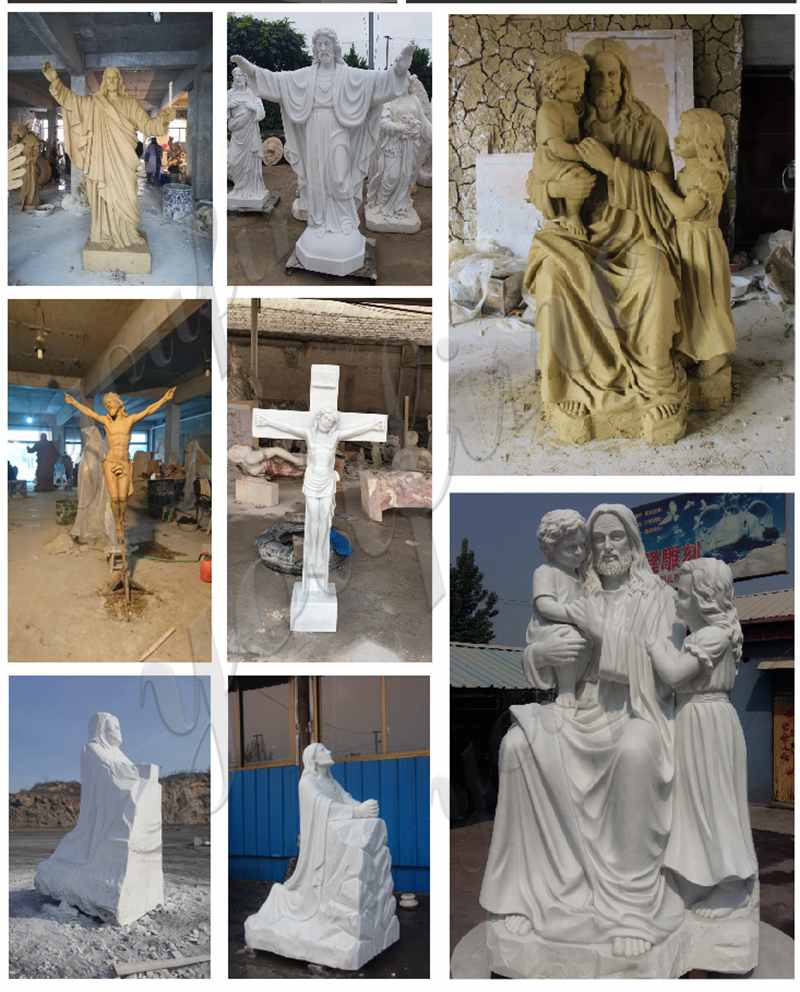 How Long Could My Order Be Completed?
If the marble statue product you chose is in stock, we would complete the delivery within one week after your payment. If the product you purchased is not in stock or needs to be customized, it depends on the number of sculptures you order. Under normal circumstances, we would complete in one month. If the number is too much, the time would be more than one month. In general, our products are all custom-made.
You Fine Art Sculpture has hundreds of classic Catholic marble Jesus marble statues to choose from, and we also have a large selection in stock and in stock. You could always contact us for the latest product information. We would get back to you in the shortest possible time and offer you the best price!
Inquiry send to us ,We'll reply ASAP and keep your information confidential