Religious Marble Lourdes Garden Statue Details:
Very beautiful and elegant marble Lourdes garden statue. This exquisite religious statue sculpts the facial expression of the Our Lady of Lourdes very gracefully. The Lourdes's face has a warm smile, so that let all people who see this statue be attracted by her warm smile. Our Lourdes puts her hands together on her chest, with a long rosary on his right hand. The beautiful robe has an exquisite bow at the waist, and the carved rose at the foot is an iconic symbol of Our Lady of Lourdes.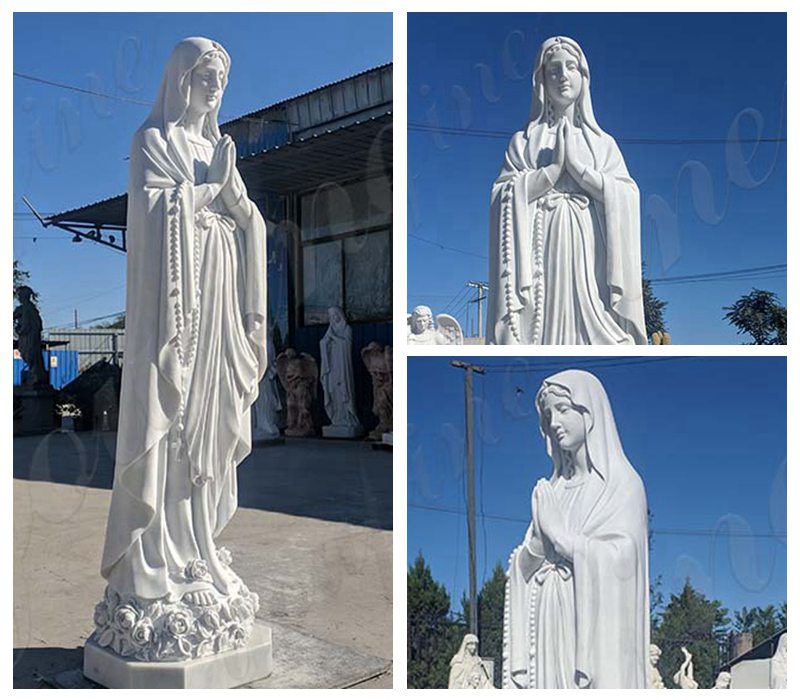 Professional Master Achieve Carving Process:
Do you like this beautiful outdoor marble Lourdes statue? Our statue was hand-carved by the top carving master Yuan in our factory. Our master sculptor Yuan has extensive experience in carving and is also a devout Catholic believer. Therefore, he is very familiar with and understood any Catholic characters. And could fully carve the essence of Our Lady of Lourdes. Moreover, our master is very careful in carving, and every detail of the Lourdes statue would be carved to the extreme.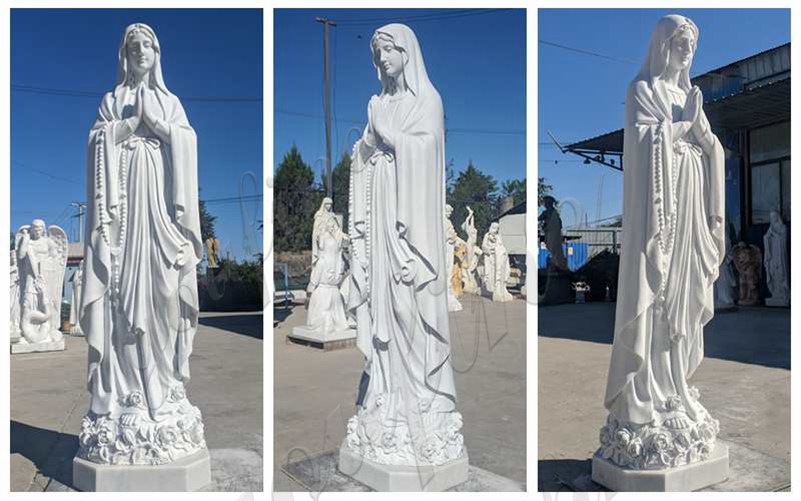 What Size Could Our Factory Make?
The regular size made by our factory is life-size, and the height is about 170 cm. This size of this marble Lourdes statue is very suitable for indoor decoration in churches, schools, etc. Of course, it could also be placed in an outdoor garden, etc. If you need other size designs, our factory also accept customization.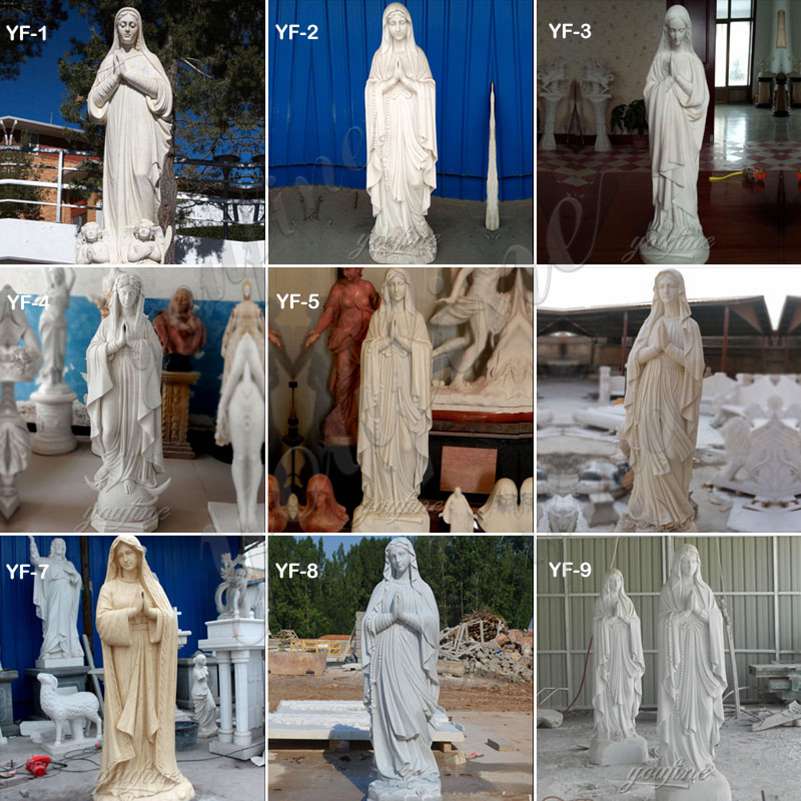 More Religious Statue Designs to Choose:
As a professional marble carving factory, You Fine has more than 35 years of Catholic statue carving experience and export experience. Therefore, our factory could provide you with more than 1000 religious statue designs for you to choose from. For example, the classic marble Virgin statue, Fatima marble statue, Our Lady of Lourdes statue, and Jesus statue. And there are other saints statues, such as Saint Joseph, Saint Francis, Saint Michael, and so on.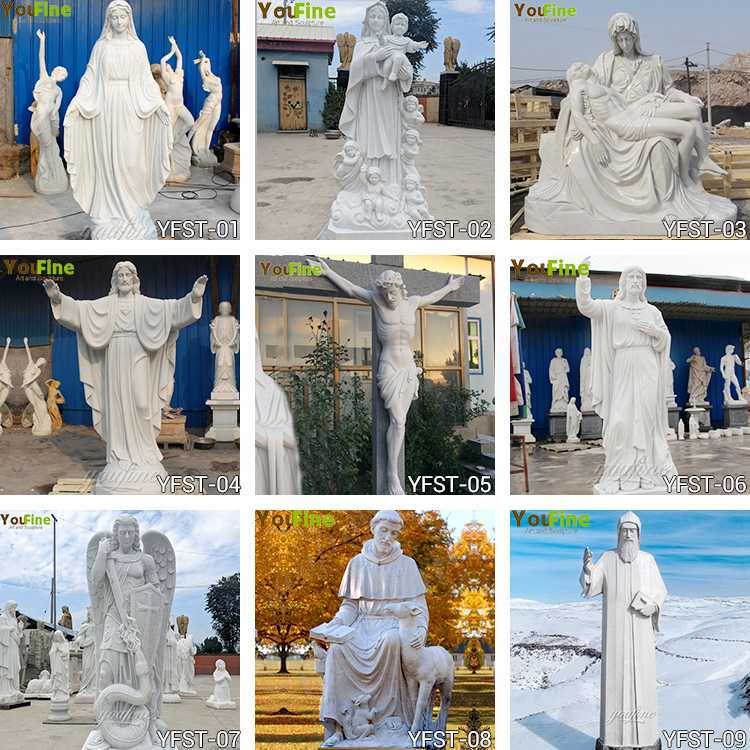 The quality of our marble Lourdes statue carved from natural pure white marble materials must be of high quality. So, if you are interested in our religious statues, please feel free to contact us for product details.
Inquiry send to us ,We'll reply ASAP and keep your information confidential