Jesus Christ graciously grazes his flock in this amazingly detailed religious sculpture. From the folds of his clothes to the downy sheep on his arms, the Good Shepherd is depicted in high quality designer white marble with rich polish finishes. This Marble Statue of the Good Shepherd having a charming and beautiful appearance.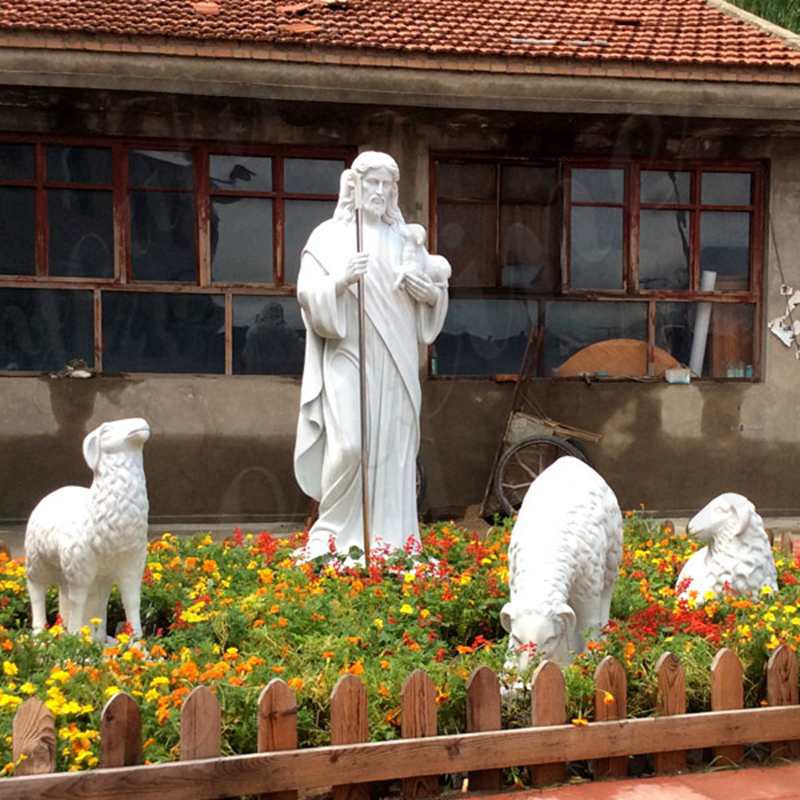 The Advantage of Marble Statue of the Good Shepherd:
A. Hand cast using real crushed stone
B. Carved from high quality designer marble
C. Each piece is hand finished by our craftsmen
D. Exclusive perfect for your home or garden
E,The statue is 180 cm in size with a white marble base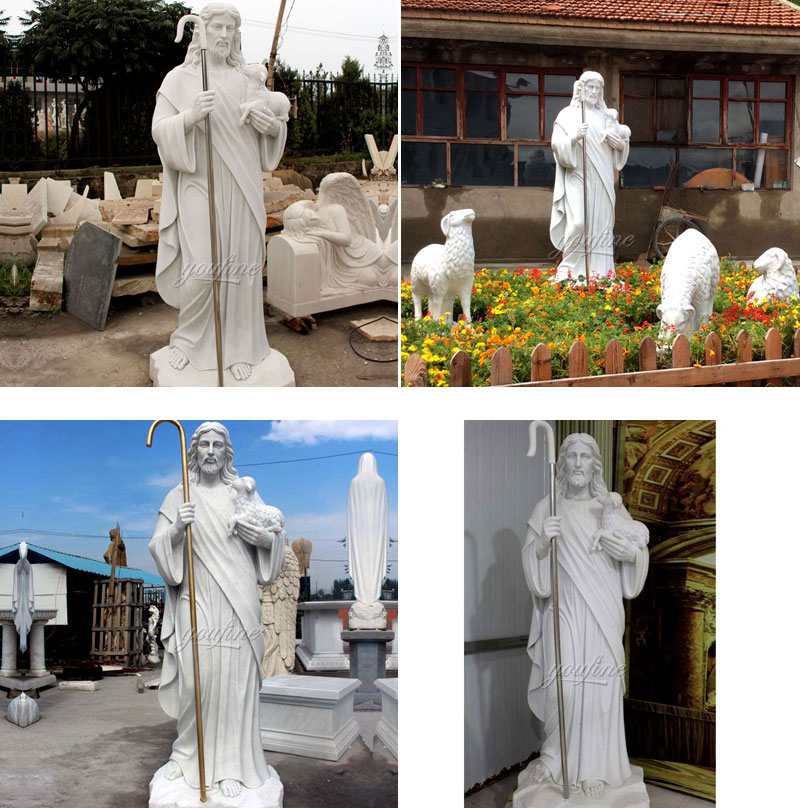 Jesus considers himself to be a good shepherd who knows the flock and lays down his life for them. The image of the shepherd brings together several aspects of Jesus' identity. First, leaders were often referred to as shepherds. Good leaders were those who care about the people, not the leaders or shepherds who don't care. Jesus adapts to the role of the shepherd by caring for others.
Second, the good shepherd was the image of the Messiah, and the Messiah ruled the people of God. Here Jesus believes that he is the promised person. Third, God was called the best shepherd, and they gather and raise the flock. As a good shepherd, Jesus is the one God has come to God's people. This Marble Statue of the Good Shepherd vividly reflects the image of Jesus as a good shepherd.
As a factory and exporter with more than 30 years of experience in marble carving, You Fine Art Sculpture has a wealth of experience in carving religious figure statues, the Marble Statue of the Good Shepherd is our classic work, welcome to consult any question about this statue.
Inquiry send to us ,We'll reply ASAP and keep your information confidential