Life-Size Jesus Christ Statue Details:
This marble life-size Jesus christ statue would be carved out of high-quality natural white marble materials. Our Jesus statue shows us the most authentic image of Jesus. He has a crown made of thorns on his head, he wears a magnificent robe, and his chest bears the symbol of the Sacred Heart. He sat there quietly, with fixed movements in his hands, as if he was preaching to people.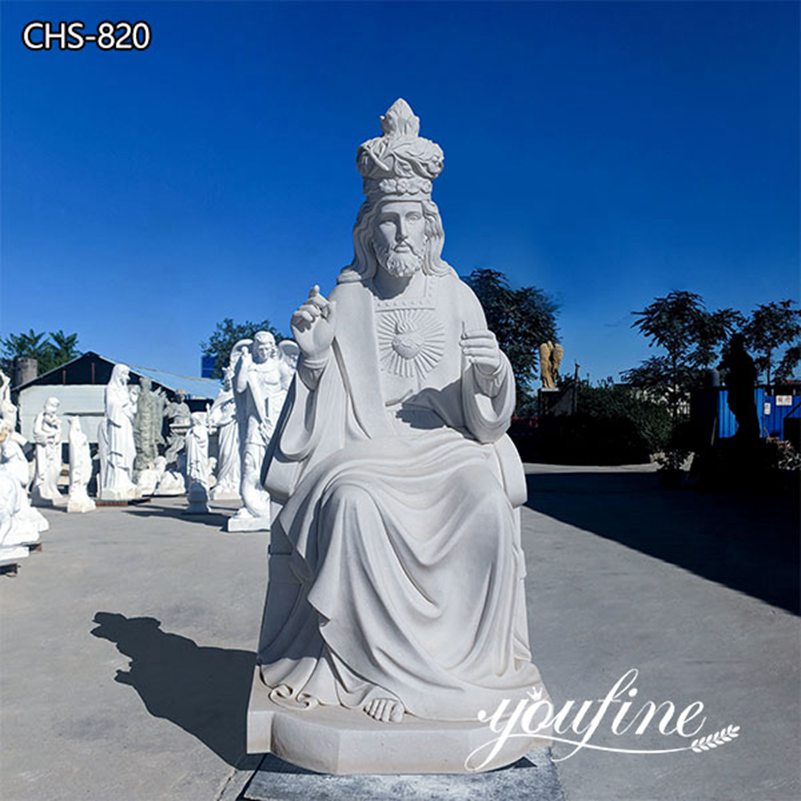 Professional Artist, Exquisite Carving:
You would be amazed by the outstanding details of this life-size Jesus christ statue. The entire statue is hand-carved by our most professional carving artist. Our artist is very famous in the field of religious sculpture. At the same time, he is also a devout Catholic believer. So our top artists could sculpt the essence of religious figures.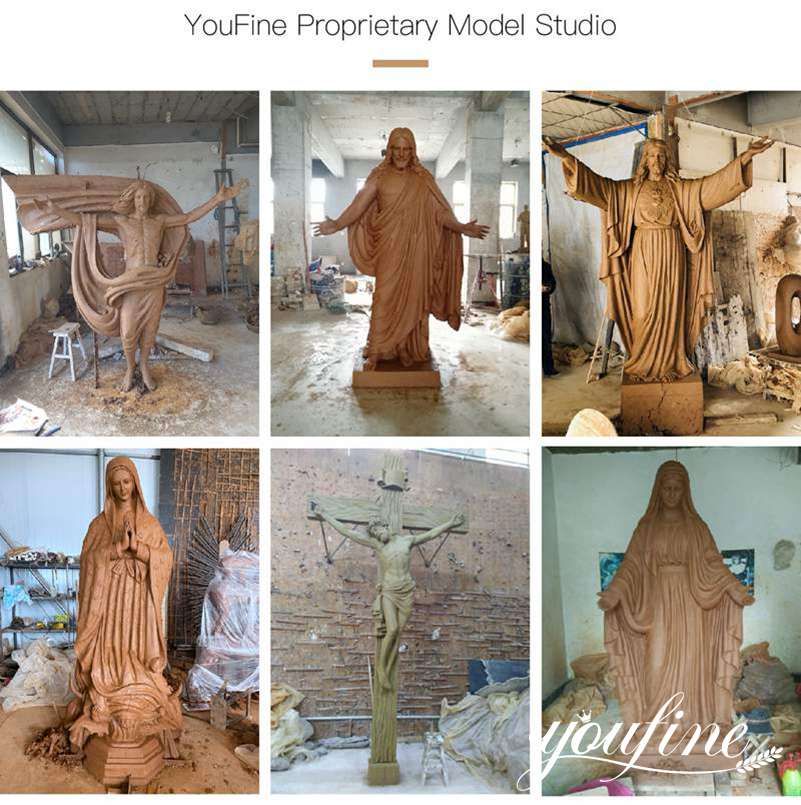 Focus on Quality and Details:
Quality is our life. You Fine has been engaged in marble carving for more than 39 years. We always put the quality of our products in the first place. Therefore, we would ensure the quality of the marble Jesus christ statue from the aspects of material selection and carving details. First of all, after screening and inspection, we would ensure the quality of raw materials. Secondly, our professional artists also pay great attention to carving details. Make sure that the sculpture has no flaws. Of course, we also pay great attention to product packaging to ensure the safety of sculptures during transportation.
Good Feedback from Customers:
The following pictures are all feedback pictures from our customers. Our customers come from all over the world, and they all have high recognition of You Fine. Whether before or after you place an order, You Fine would always maintain good communication and contact with customers. Therefore, our customers are not only satisfied with our products, but also highly praised by our service industry.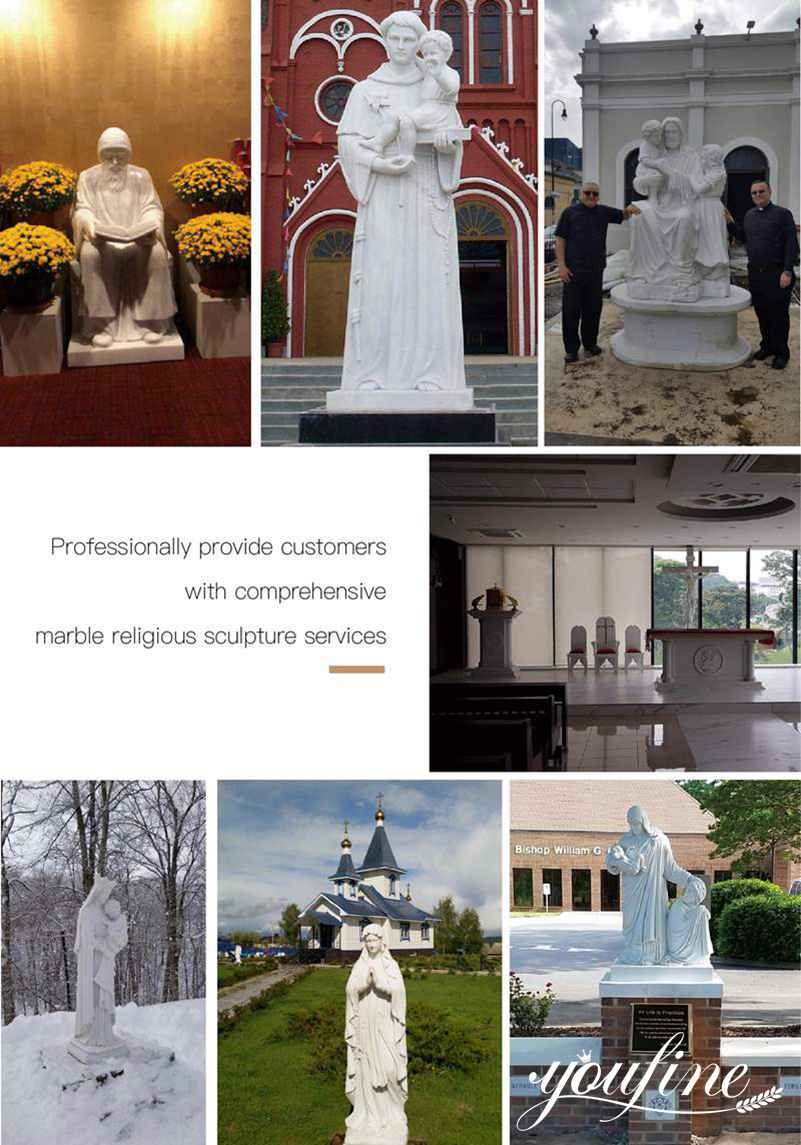 So if you need a marble Jesus statue, please feel free to contact You Fine. Our catholic statues would not disappoint you.
Inquiry send to us ,We'll reply ASAP and keep your information confidential