Our Lady of Fatima Marble Statue Details:
This is a classic Our Lady of Fatima marble statue design and one of the most popular designs in our factory. Our Fatima wears a beautiful and gorgeous robe and a long string of rosary beads on his hands. Her hands are folded and her head tilts slightly downward as if praying for us.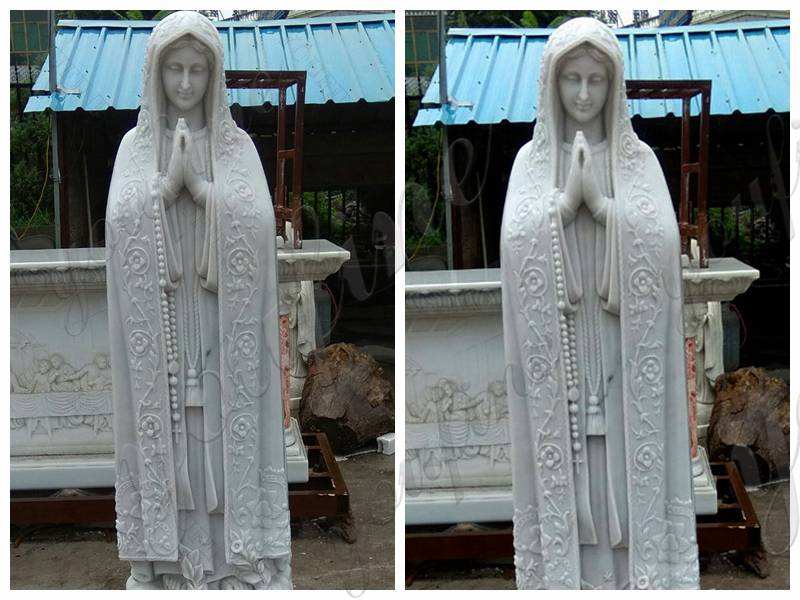 The Advantages of Fatima Marble Statue:
As a professional marble carving factory, You Fine must do our best to provide our customers with sculptures that exceed expectations.
Firstly, You Fine would use high quality natural white marble materials, which are carefully selected by our workers. Because we clearly know that religious sculptures are very sacred, we must be very strict with the selection and use of marble stone. Be sure to use high-quality Grade-A materials for customers.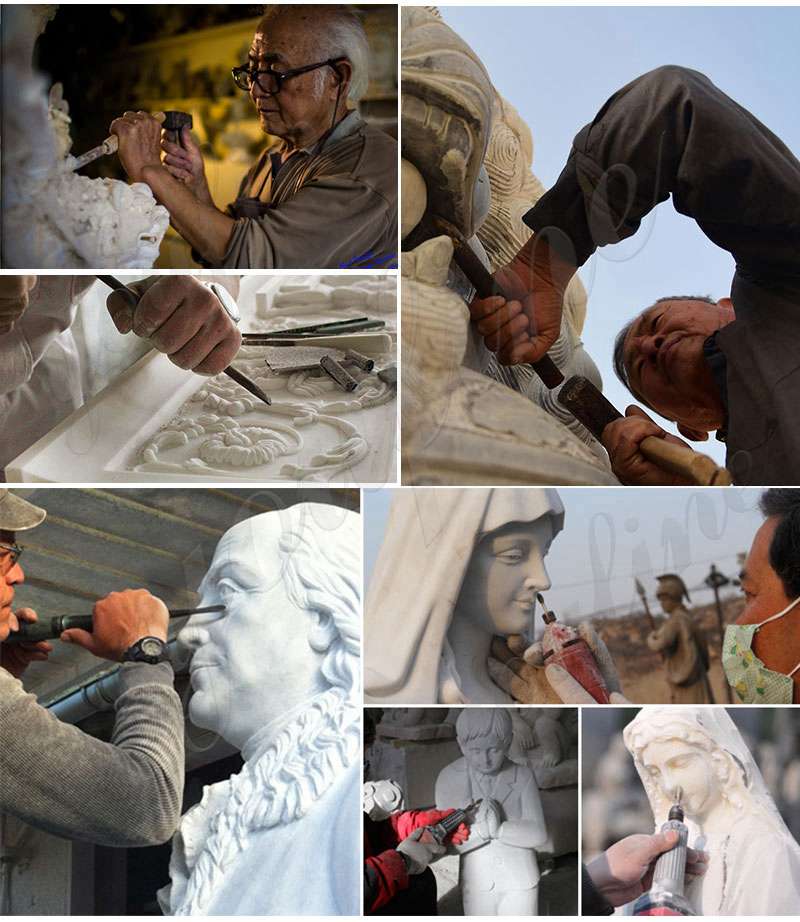 Secondly, each piece of Our Lady of Fatima Marble Statue is carefully hand-carved by our masters. You Fine has professional marble carving masters who have been engaged in marble carvings for many years. At the same time, our factory has masters who are very good at carving religious figures. They are very familiar with religious figures, so they could grasp the details of the carving details very well.
The Strong Package Would Use:
We would take good care of our products for transportation. When this Our Lady of Fatima Marble Statue is finished, we would strictly pack them. Our factory would use a strong wooden crate for packaging, and the thickness of the wooden plate is 3 cm to ensure the safety of the product. So you don't have to worry about long-distance transportation.
As a factory with more than 35 years of engraving experience and export experience, You Fine Marble Factory could certainly satisfy you in terms of service and product quality. Please feel free to contact us for the specific size and price of our outdoor Fatima marble statue. And we would reply to you in the shortest time.
Inquiry send to us ,We'll reply ASAP and keep your information confidential