A wonderful Mary and Baby Jesus Marble Statue depicts the holy family! The statue is beautifully designed with amazing details. This is another spectacular statue that was created between our design team and our customers. Our design team could only make this design with conceptual 2D/3D images. We should first made a clay mold to make sure the statue was exactly what the customer envisioned, and then let one of our main marble engravers make it by hand with a piece of marble. As you could see, the final product is self-evident.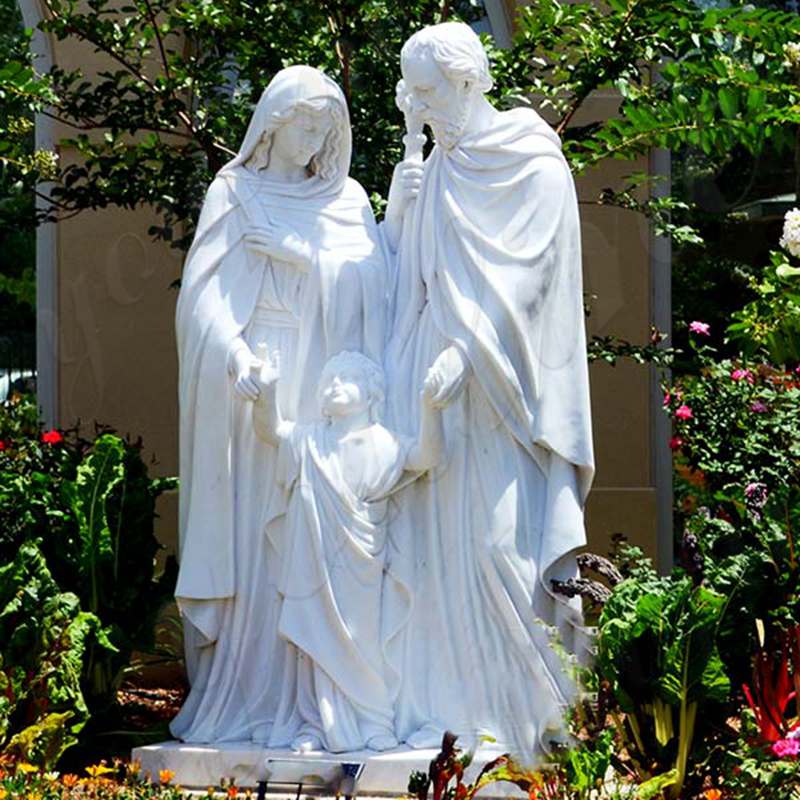 This Mary and Baby Jesus Marble Statue depicts the Holy Family, the Virgin Mary and St. Joseph together hold the hand of the baby Jesus. Jesus looks up at the Virgin Mary and St. Joseph, and both of them look at the little Jesus at the same time. What a warm picture this is. This classic marble sculpture is the perfect choice for any Catholic family garden decoration or church decoration.
We strongly recommend that any painted marble statue be varnished to protect the paint from fading or chipping. Our Mary and Baby Jesus Marble Statue and other religious marble statues are made from high quality marble raw materials. If you used it outdoors, seal the statue on the base with glue or cement to prevent it, and simply maintain the sculpture on a regular basis to protect his life is necessary.
Our packaging is very sturdy, the thickness of the wood is 3cm, and it is double thickness than the common package. Please check your product upon arrival and notify us immediately if there is any damage. For safety, we would buy insurance for your goods.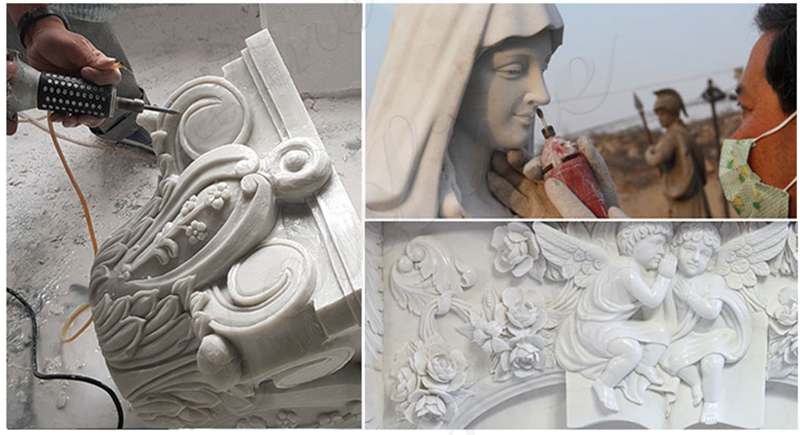 All of our marble sculptures are produced in accordance with the final production confirmation form determined by our customer.But please believe that You Fine Art Sculpture would not ignore the details of the Mary and Baby Jesus Marble Statue in order to keep up with the progress, we would ensure that our sculptures are carefully carved.
Inquiry send to us ,We'll reply ASAP and keep your information confidential