The image of this outdoor Jesus with Children Marble Statue, our Father, depicting three children looked at him admiringly: one sitting on his lap, one standing on his right side and the other lying on his feet.
According to the Gospel, Mark 10:14, NKJV "Let the children come to me, do not forbid them; for this is the kingdom of God".
Our Service Advantages:
1. Any inquiry will be answered within 8 hours. You can send an email, call the customer hotline, or contact us with whatsapp and we will get back to you as soon as possible.
2. Free customized service. If you already have a design drawing, we will make the product based on the drawings you provided to us. If you have not designed yet, please communicate with us and a professional designer team will serve you. We can make the sculpture you want according to your requirements.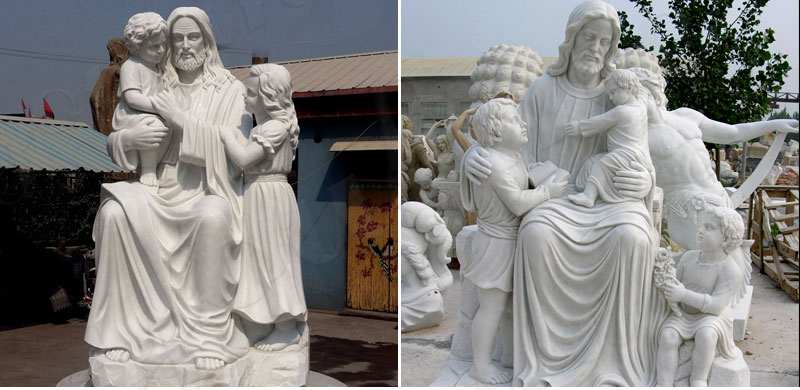 3. We will tell the customer every step of the Jesus with Children Marble Statue production process. If you need it, we can shoot every step of production, packaging and shipping. We can send an image to confirm.
4. We can provide the best products and the most attentive service. The products we manufacture have a 30-year warranty.
5. Detailed installation guide, detailed instructions for each sculpture will be attached.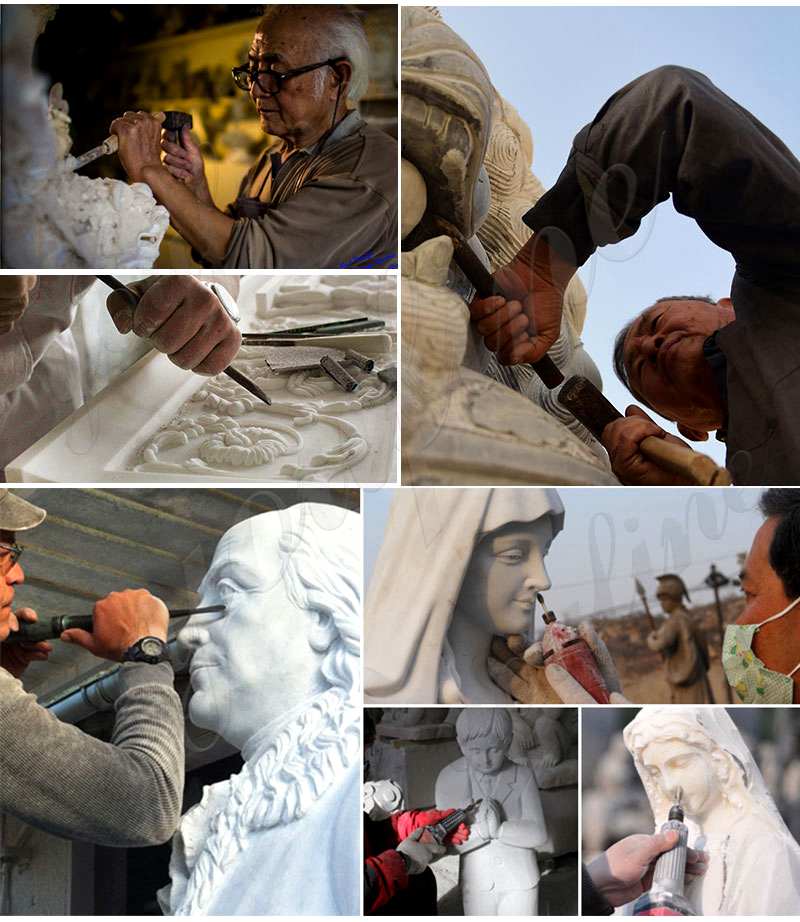 Religious statues and figurines are wonderful visual reminders of faith and beauty. Whether placing this Jesus with Children Marble Statue in an outdoor garden or a church, this sacred reminders of the Catholic faith will add inspiration to any interior or exterior decoration. Our collection of religious statues and sculptures provides a great gift idea for churches, families or any environment.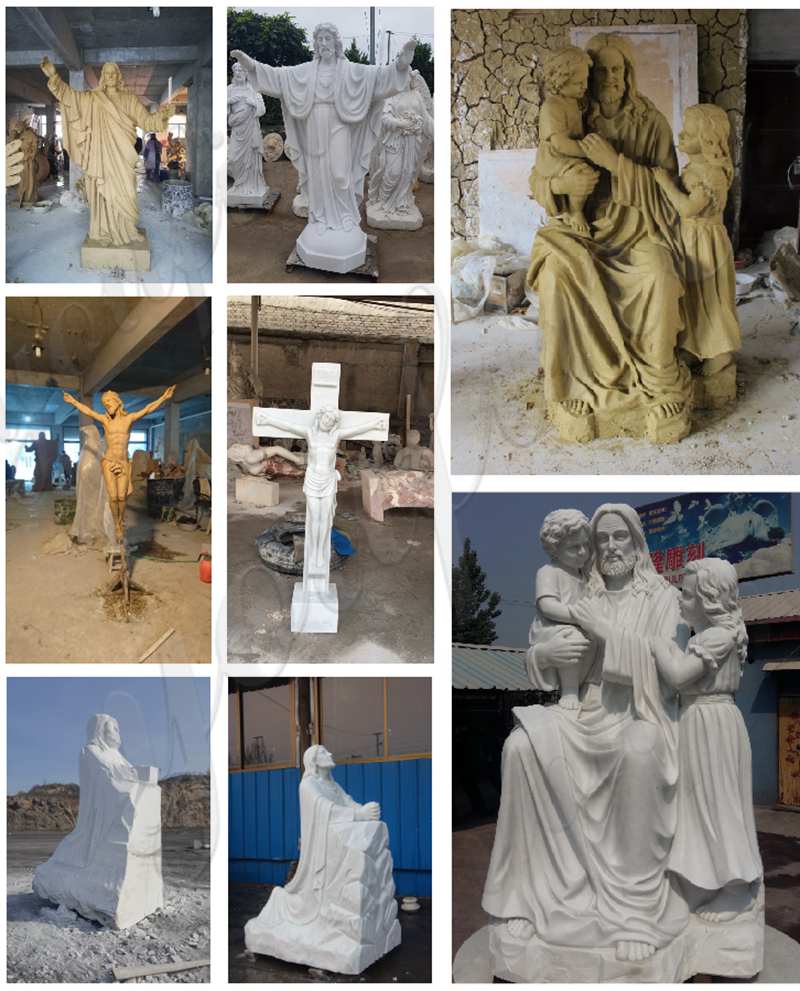 As a manufacturer of professional marble religious figure statues, we are able to provide you with high quality Jesus with Children Marble Statue for outdoor decoration. Please contact You Fine Art Sculpture as soon as possible to get more detail information.
Inquiry send to us ,We'll reply ASAP and keep your information confidential