Mary and Baby Jesus:
This is a statue of the Virgin Mary with Baby Jesus made of purely natural marble. Although the Virgin Mary wears a delicate crown, her gentle and kind expression makes us feel her endless love. Jesus, who is still the Holy Child, lies quietly in the arms of the Virgin. Such a picture moved everyone who saw it. Whether the Mary holding baby Jesus statue is placed in a church or in your own garden, it is very suitable.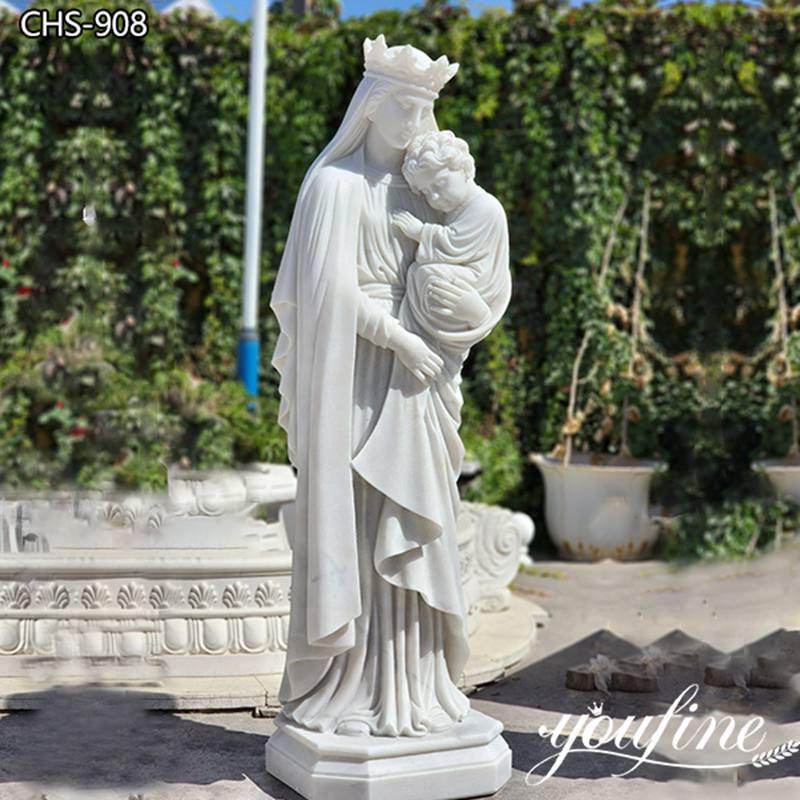 High-Quality Guarantee:
The marble figure statues produced by YouFine are hand-carved by artisans, and every detail is handled with care. Therefore, the Virgin Mary statue made by YouFine factory is well received by customers because of its lifelike image. In addition, our artisans have high requirements for materials, and all the marble they use for carving is high-quality natural marble. The works carved out of such marble are beautiful and have a long service life.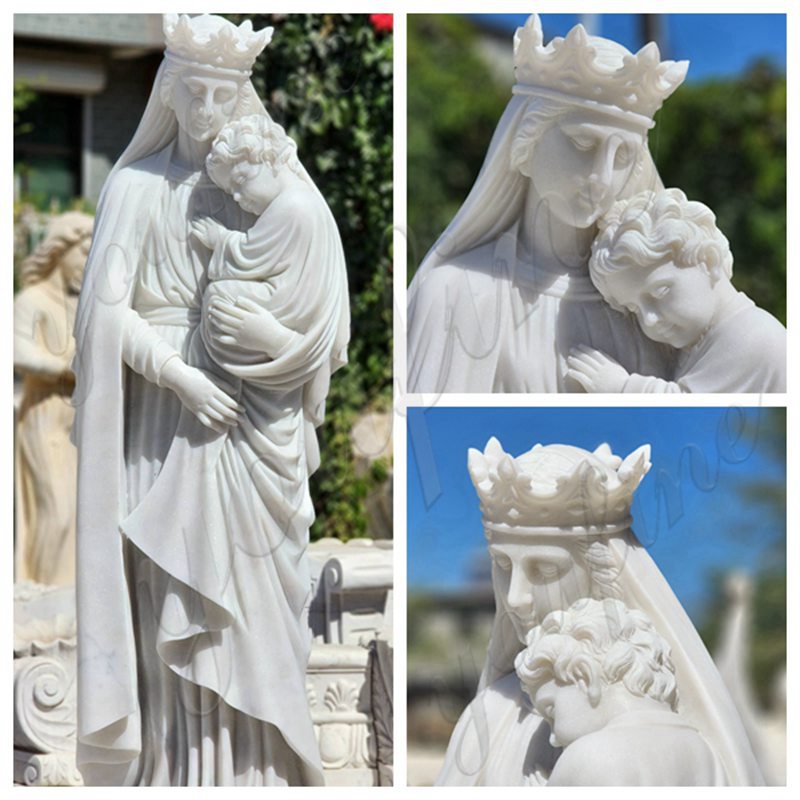 Choose a Style According to Your Preferences:
Another commendable point of YouFine is that we could provide you with various customization services. This means that you could decide the design style, size, color, material, etc. of the statue you want to buy according to your preferences and needs. YouFine factory's talented designers and excellent sculptors are fully capable of restoring the statue you want.
Factory Price Guarantee:
What YouFine promises you is the factory price for the marble religious statues. Decades of experience accumulation and development have enabled us to form a complete departmental system. The personnel in each department perform their own duties, providing you with integrated services from material selection to engraving to packaging and transportation. In this mode, there is no middleman to make the difference, so the statue you buy from us has a high-cost performance.
YouFine welcomes friends from all over the world. If you are interested in this Mary with baby Jesus statue, please feel free to contact us.
Inquiry send to us ,We'll reply ASAP and keep your information confidential