Marble Jesus Introduction:
This Jesus Christ marble statue has a quite realistic image. The artisans of YouFine factory carve it by hand. So every detail of Jesus is perfectly displayed. We could see this statue of Jesus with long curly hair and a Sacred Heart on his chest. He looks so kind, with the face of Purdue sentient beings. This Jesus with the cross statue is very suitable for placing in churches, schools, or your own garden.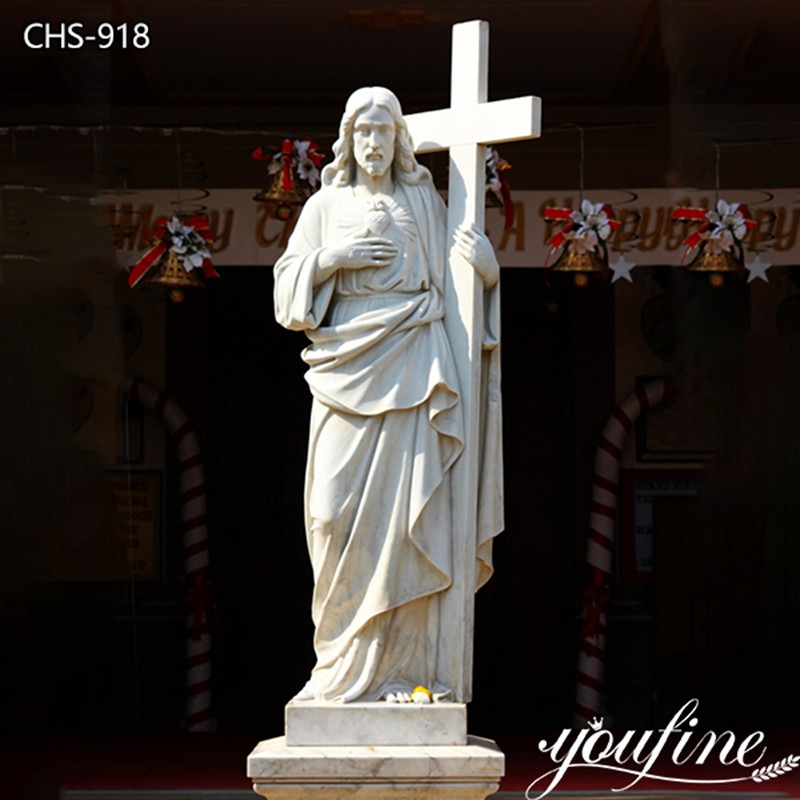 More Jesus Statue Options:
The marble Jesus statues produced by YouFine factory come in various designs. We have made marble Jesus statues with a crown, marble Jesus statues with outstretched hands, marble kneeling Jesus statues, marble baby Jesus statues, marble Jesus statues carrying a cross, marble Jesus statues with lambs, etc. These statues are carefully carved by the artisans of the YouFine factory, so each of the white marble Jesus statue is quite lifelike.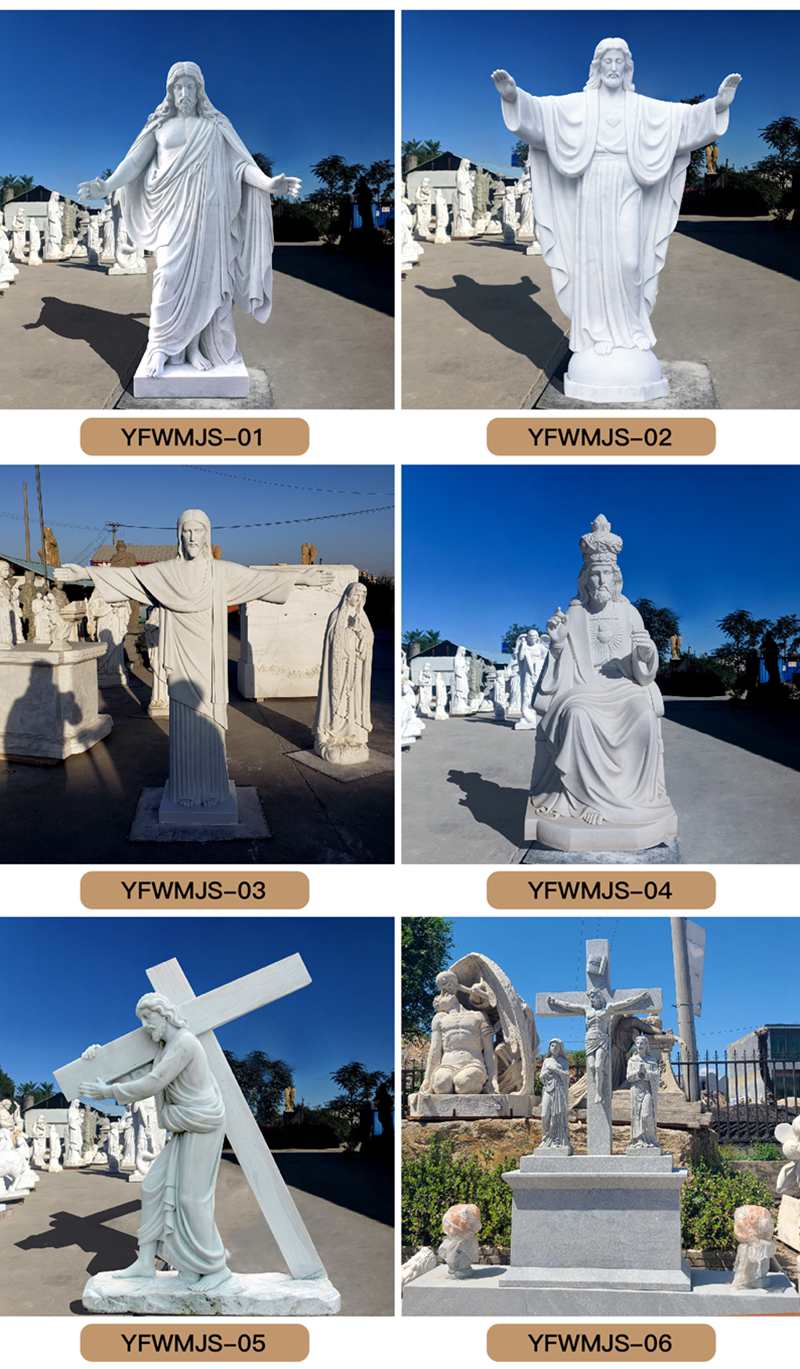 Excellent Carving Artisans:
YouFine factory has artisans with superb carving skills. Born in a family of statues, they had the opportunity to get in touch with statues since they were young, and they have a strong interest in statues. When they were teenagers, they studied with famous sculptors and worked hard to learn carving skills. In his twenties, he was able to assist the artisan to complete the corresponding works of art. Since then, he has continued to improve his carving skills until he was in his forties and finally became an artisan in the field of carving. The most commendable thing for them is to keep learning and practicing carving.
Cooperated with Numerous Clients:
YouFine factory has decades of experience in marble religious statue production. We have cooperated with customers from all corners of the world. Some of our customers purchase statues of Jesus, the Virgin, saints, altars, pulpits, etc. for their churches, and some customers purchase statues of Jesus for prayer for their own yards. There are also customers who purchase marble religious statues for schools. All customers who have worked with us have praised the quality of our statues.
YouFine welcomes friends from all over the world. If you are interested in this marble Jesus and cross statue from us, please feel free to contact us.
Inquiry send to us ,We'll reply ASAP and keep your information confidential