Product Details:
This statue for sale is about the Virgin Mary and the baby Jesus. This magnificent marble statue is hand carved from pure white marble. Mary stands with baby Jesus in her arms, a look of peaceful wisdom on her face, and realistic flowing garments. This statue presents a warm scene to people. Such statues are great for places in schools, gardens, or churches.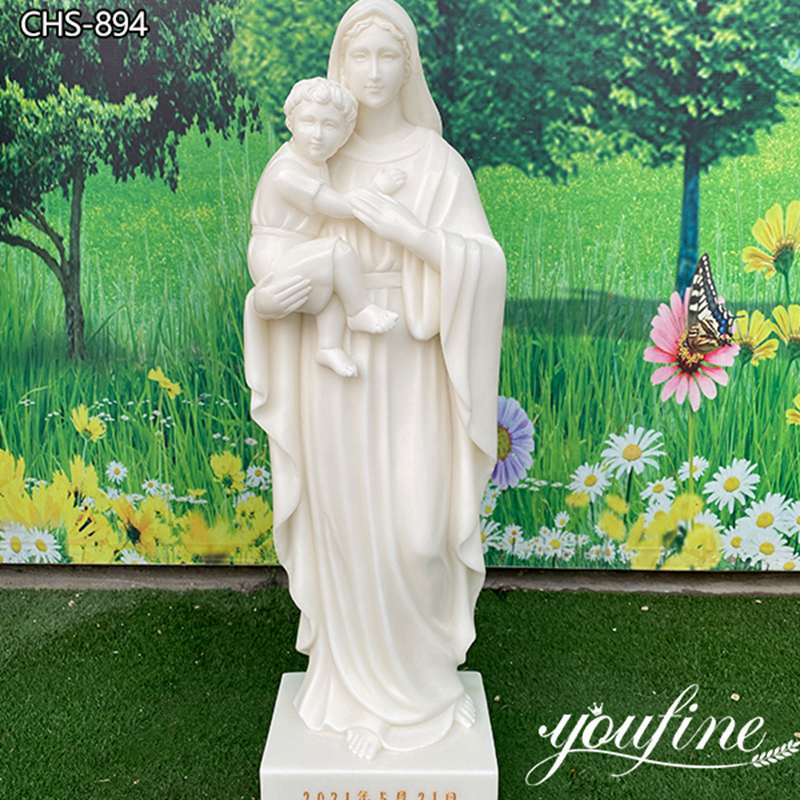 What is It Made of?
Unlike artificial marble, which is made of many marble fragments, YouFine uses whole blocks of natural marble to sculpt works. Our marble is directly sourced from famous natural marble bases in China, such as marble mines in Guangxi, China, Fangshan, China, and other places. And we choose high-quality natural marble. These natural marbles have not only good hardness but also great flexibility, making them ideal for carving.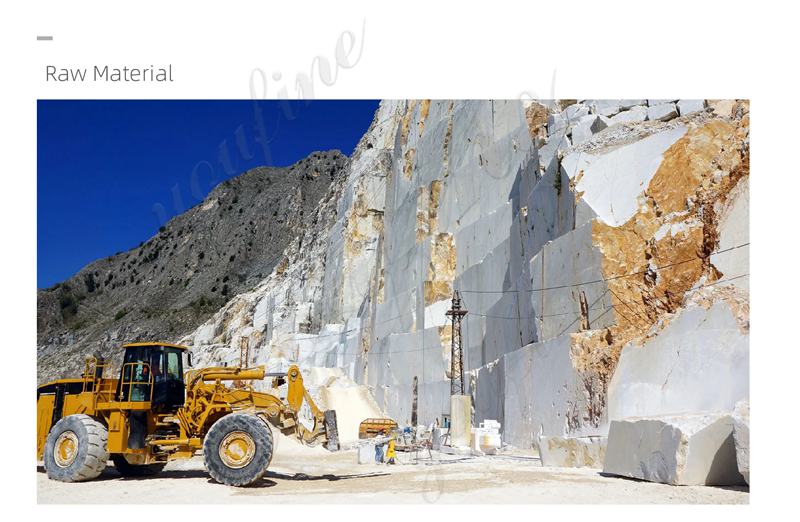 Purely Handmade:
This Mary holding baby Jesus statue was entirely handcrafted by master carvers at the YouFine factory. They devote themselves wholeheartedly to the statue, and could perfectly restore the demeanor and expression of the characters. The statues they carved could stand up for everyone to admire up close. After the carving is completed, the artists hand-polished and polished it to make the surface of the marble statue more delicate and smooth. The statue made by them is a worthy work of art.
Factory Price Guarantee:
YouFine has its own factory. We provide an all-in-one service from material selection to production, to packaging and shipping. Each step is performed by a master in the corresponding field. There is no middleman making the difference in the whole process. Moreover, a large number of orders every year makes many high-quality natural marble suppliers willing to seek cooperation with us at lower prices. Therefore, we are able to provide customers with a factory price guarantee.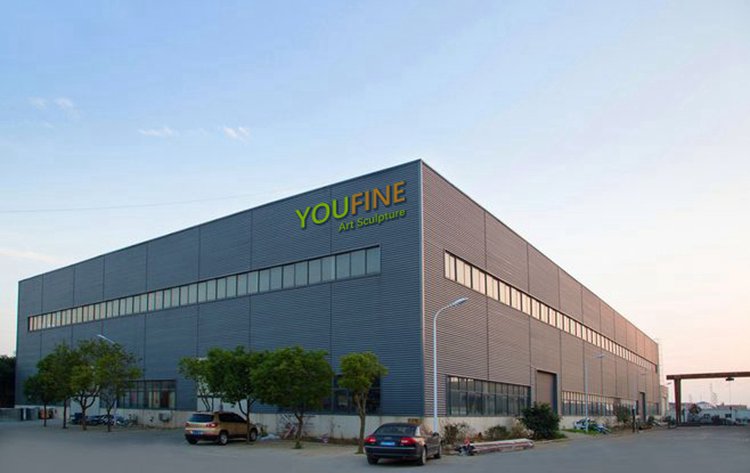 YouFine treats every customer with sincerity and enthusiasm. If you are interested in our marble religious statues, please feel free to contact us.
Inquiry send to us ,We'll reply ASAP and keep your information confidential