This garden statue of Our Lady of Lourdes is a breathtaking sculpture that attracts art lovers and devotees alike. Known for its intricate detail and lifelike appearance, this statue of the Virgin is a testament to the skill and talent of the artisans who hand-carved it. We are sure anyone who sees this sculpture of Our Lady of Lourdes will be amazed. Because of its extremely fine workmanship.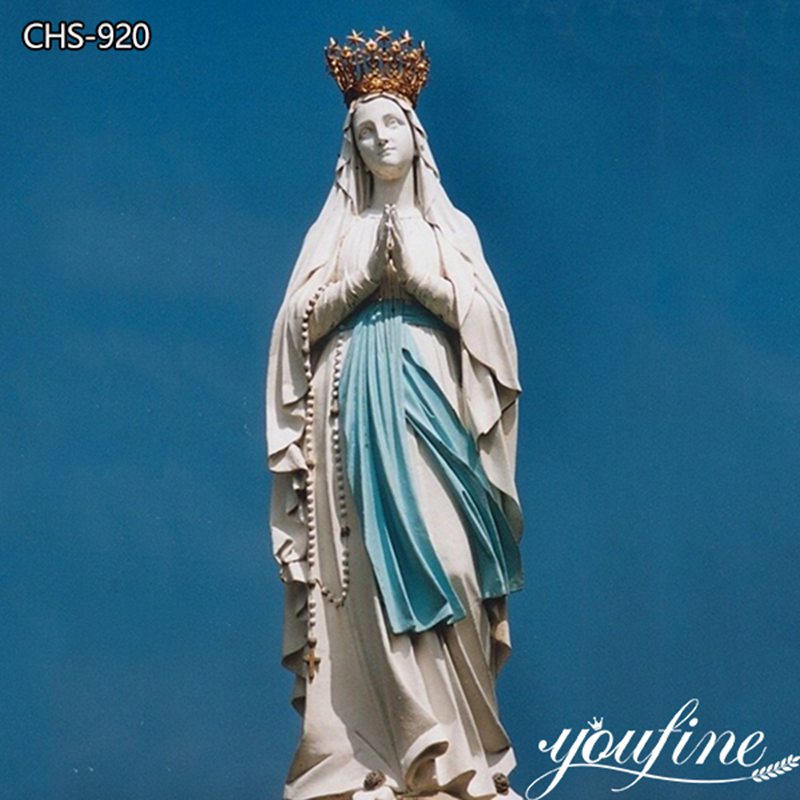 Skilled Carving Artisans:
YouFine factory has highly skilled engraving masters. Born into a local sculptor family, they had the opportunity to come into contact with various sculptures from an early age. Decades of engraving study and practice made them eventually become masters in the field of engraving. They have always maintained a passionate and rigorous attitude towards sculpture, and every product from them is lifelike and can be called a work of art. In their spare time, they often practice carving.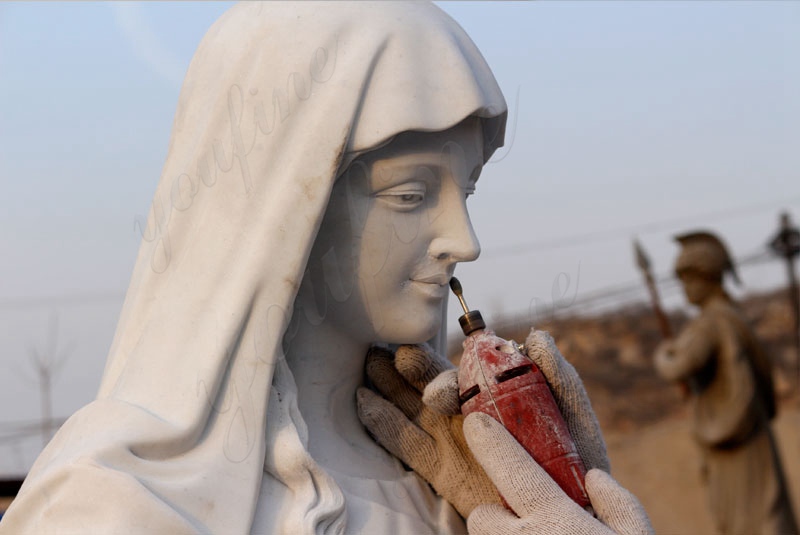 Accept Customization Services:
YouFine has excellent designers and engraving masters, so we are fully capable of providing you with various customized services. For example, if you want to wear a crown on the head of the marble Mary statue, or you want to embellish some decorations on the costume of the Virgin, or you want a whole painted sculpture of the Virgin, it is all possible. Of course, the size, pose, color, etc. of the sculpture of Our Lady of Lourdes can be customized according to your preferences.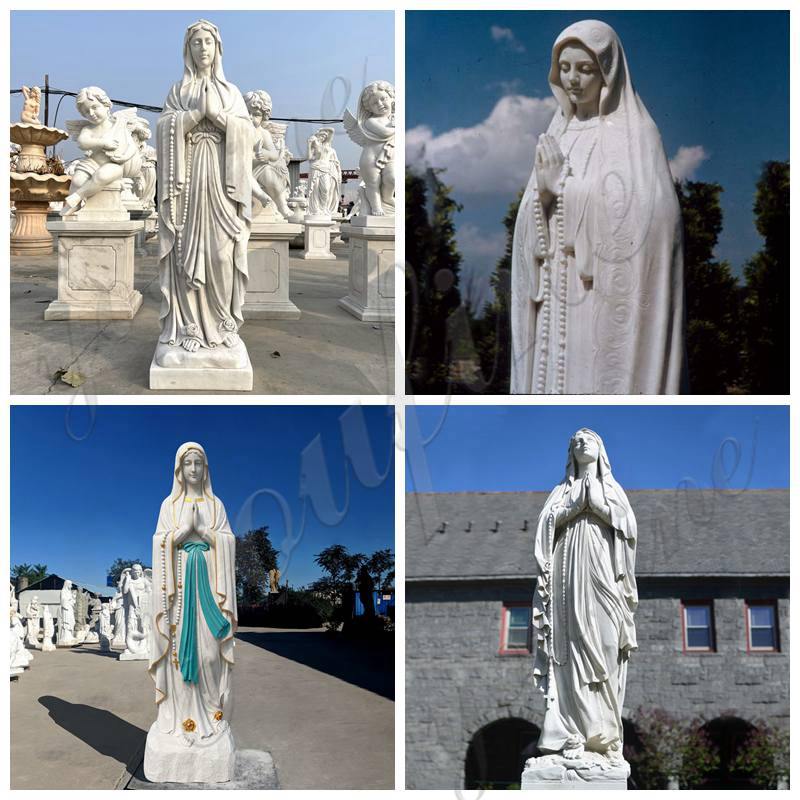 Real Customer Feedback:
YouFine has produced marble religious sculptures for many foreign clients. Every year, it is shipped from the YouFine factory to churches all over the world, and there are countless marble Jesus, marble Madonna, marble pulpit, marble altar, and so on. Our customers were very satisfied after receiving the sculptures and sent us many feedback pictures. This feedback will further motivate us to make better products.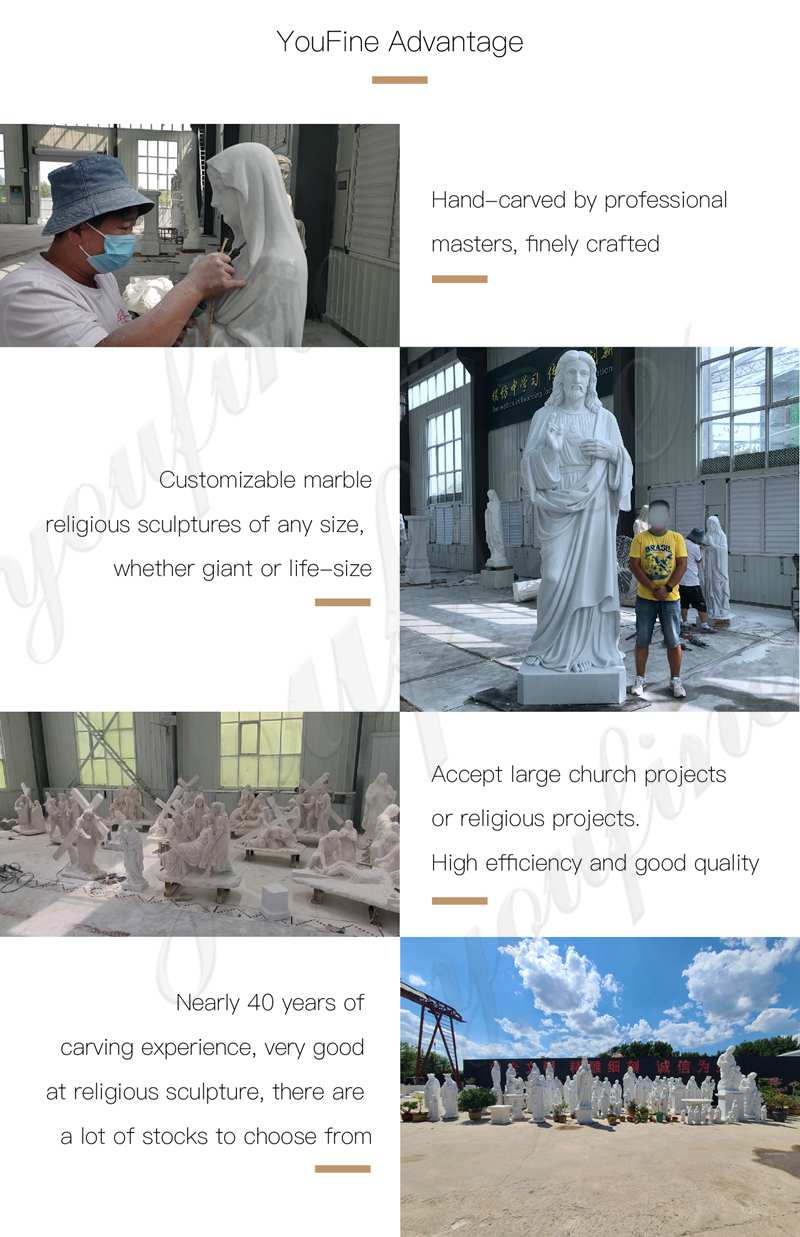 YouFine welcomes friends from all over the world. If you are interested in this garden statue of our lady of Lourdes, please feel free to contact us.
Inquiry send to us ,We'll reply ASAP and keep your information confidential