Product Details:
This is a marble Jesus crucifix statue. We could see the flesh of Jesus being nailed to the cross, and the wounds on his body make people look straight. Next to him are two statues of believers. There is still blood on the wound on the finely carved sternum, which makes people feel astonished and frightened. The face of Christ is very serene and serene. It seems that death could not take away the original spiritual strength of the character, and the wise and lofty aura is still clearly discernible. We use natural marble to sculpt the entire statue so that it is not only lifelike but also has a long service life.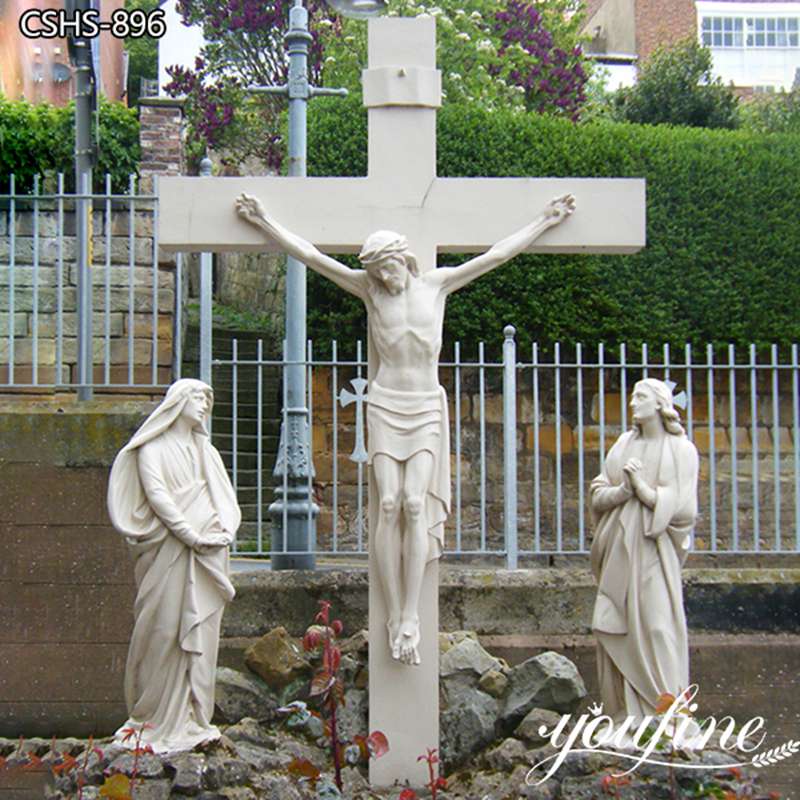 Excellent Carvings:
The master carvers at the YouFine factory are also devout Catholics. They have a deep understanding of religious figures. Therefore, they could accurately capture the salient features of the characters when sculpting. For example, every wound on the body of Jesus when he was crucified, the peaceful expression on his face, and the movements and expressions of the people around him are all so lifelike under the presentation of the master sculptor, as if a vivid figure appeared in the before us. These are all derived from the superb carving skills of the master carver.
More Jesus Statue Designs:
In addition to the crucifix statues presented above, the YouFine factory has also produced many marble statues of Jesus. For example, the fourteen Crucifixion statues, the statue of the Virgin Mary embracing the body of the dead Jesus, etc. In addition to this, we have many other Jesus statues in other themes and styles. For example, the statue of the Sacred Heart Jesus with outstretched hands, the statue of Jesus wearing a crown, the statue of Jesus with the image of the shepherd, etc. These images of Jesus have penetrated into the heart of every Catholic. At the same time, we could also provide related customization services such as style, size, material, etc. You could customize any marble religious statues according to your needs and preferences.
YouFine Factory Profile:
YouFine is a factory dedicated to the production of marble statues. Our factory is located in the famous hometown of the statue in China, Quyang County, Hebei Province. We are particularly good at making religious statues. We have worked with many churches around the world. Our customers praised our religious statues. The integrated service of statue material selection, production, packaging, and transportation enables us to provide customers with a factory price guarantee. We welcome friends from all over the world to visit our factory if conditions permit.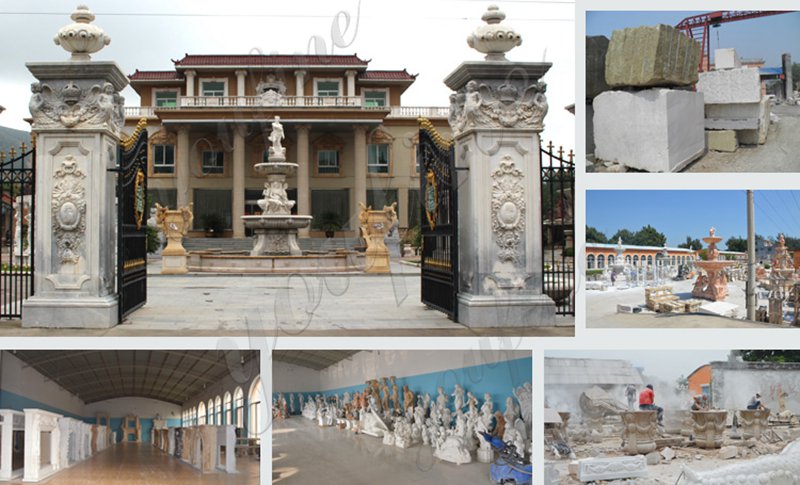 YouFine has always made every statue with heart. If you are interested in the Jesus crucifix statue, please feel free to contact us.
Inquiry send to us ,We'll reply ASAP and keep your information confidential